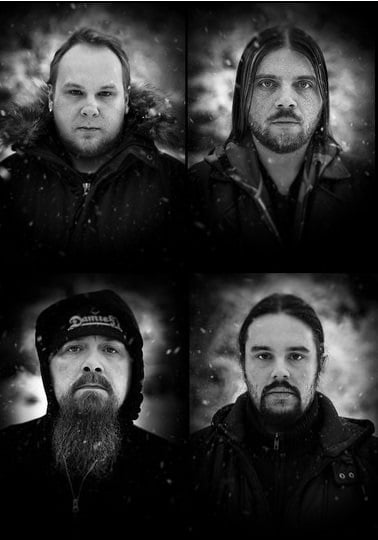 ANIMA MORTE is the brainchild of Fredrik Klingwall who in 2004 founded the band to re-create the music of the famous Italian movies by Dario Argento, most likely the origin of their sober but dark and mysterious at the same time (a good combination), soon after, in 2005 Fredrik asks Stefan Granberg to join the project, and with their combined efforts ANIMA MORTE takes off.

The band now formed by Fredrik Klingwall (Keyboards), Stefan Granberg (bass, bazouki, and electric guitar synths), Daniel Cannerfelt (guitars) and Teddy Möller(Drums), has released (with different formations), several albums, that go from the promising electronic vinyl single Viva Morte (2007) to the mature CD called The Nightmare Becomes Reality in 2011.
I got in touch with the band. Both Fredrik and Stefan answered my questions.
#####################################################################################
When, where and by whom was your band born ? Did any of you, past and present members, play in any other bands before joining up in your band ? Why did you choose that name ?

Fredrik: I had been working with instrumental horror music for a while and around the turn of the millennium i had an idea about doing more retro stuff. In 2004 the name Anima Morte was founded and I asked Stefan to join, a guy whom I knew where into the Italian horror stuff as well. Before Anima Morte I had the band Rising Shadows and my solo work.

Before Teddy joined he had been in progressive metal band Mayadome and currently in Loch Vostok and horror-trashers F.K.Ü.

Daniel had been in death-metal band Flagellation and goth-metal band In Grey.

Stefan: Before Anima Morte I had been playing with a couple of local punk and rock bands. Nothing serious. At the time we started Anima Morte I had a couple of solo-projects under different names; Intrepid Travellers and Steff & The Sixpacks to name a few...

How was the music scene in your local area ?

Stefan: Haha, pretty sh*tty! I guess we tried to do our best to do something about that, but our municipality wasn't really interested in us kids who was into music, they'd rather be building ice rinks! That's one of the reasons I moved. At the time I started playing there were just mostly a couple of punkrock bands around. I guess the most famous band to come out of here was a pop band called Noice. They were famous in the early 80's.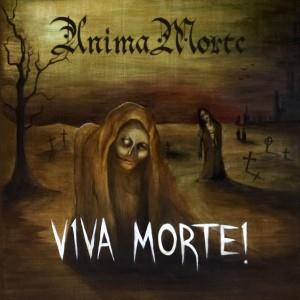 You have some releases on your conscience. Let's start with the '7 Viva Morte.
Please tell us more about this '7.

Fredrik: This was the very first recording and not really well planned or anything since it was just Stefan and me dabbling at this point. It just happened out of the songs we had and although they are pretty fun I'd say we went on and did better things with a full line-up.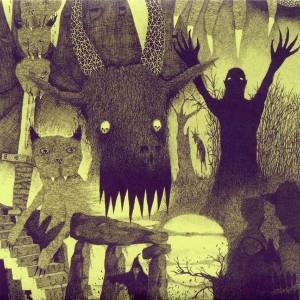 You followed up that '7 with an EP called Anima Morte / Hooded Menace. Please tell us more about this EP.

Fredrik: This actually came after our Face The Sea of Darkness album. And it was Lasse of Hooded Menace who came with the very interesting idea of doing a cover on a song from each band and release it on a limited split single. Of course we did it! Hooded Menace turned A Decay of Mind and Flesh into a doom-monster!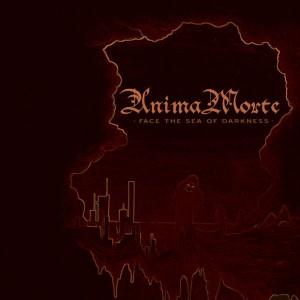 You followed that up EP with the album Face The Sea Of Darkness. Please tell us more about this album.

Fredrik: Face The Sea of Darkness this is where we really defined our sound. We didn't really have any plans on doing an album until Dead Beat Media came along and asked us if we wanted to release one. So we took all our material and worked very hard for a summer and just had a lot of fun!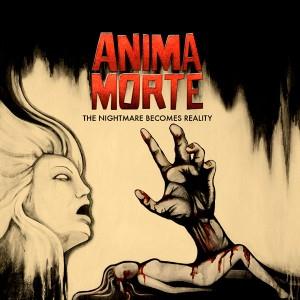 Your almost brand new album is called The Nightmare Becomes Reality. Please tell us more about this album.

Fredrik: It can be quite weird to say something about a release this new, we put down a lot of work on this one. Lots of layers and more mature compositions. At times this really turned out to be a hard second album to do, and the process of recording back and forth took more than a year. But we are very pleased with the end result. It was also the first time we worked with a producer outside the band when we entered Roth-Händle studio. Working with Mattias was very fun and inspirational.

How is the availability of your four releases ?

Fredrik: Viva Morte! is limited to 500 copies and only a handful is left of those now.

The original Face The Sea of Darkness CD released by Deadbeat Media is more or less sold out unless it can be found at some obscure mail-order. But has since been re-issued by transubstans in 2011 featuring two bonus tracks. It has also been given vinyl treatment by Horror Records where the first pressing of 250x on black vinyl is almost out of print I think, but is also available on the second pressing on bronze vinyl.

The Hooded Menace split picture EP was limited to 500 copies and sold out almost as soon as it was released!

The Nightmare Becomes Reality is available on CD right now and will probably be released on vinyl by Horror Records as well this autumn.
Your image and inspirations is horror movies and that makes a comparison with Italian bands like Goblin almost inevitable. But who are your inspirations ?

Stefan: I mostly listen to European progrock from the 70's, but I also like blues, hard rock, soul, funk, metal and punk. When writing Anima Morte-songs I guess I get a most of the inspiration from bands like Museo Rosenbach, Quella Vecchia Locanda, Premiata Forneria Marconi, L'uovo Di Colombow Biglietto per l'Inferno, Osanna and Banco del Mutuo Soccorso. Frank Zappa is a constant inspiration.

For those here unknown with your music; how would you describe you music and which bands would you compare yourself with ?

Stefan: Take a pinch of melancholy, a pinch of anguish and a pinch of paranoia, Mix it up with some nice melodies and a driving, or doomy, folk-rocky background with tons of vintage keyboards. I can't think of another band that sounds like us!


Are you solely a studio project or do you also play live ? There is a growing Scandinavian horror movie scene with some great movies recently. Do you have any involvement with this scene ? Would it not be nice to watch a full motion picture about flesh eating reindeer and elks chasing long legged naked Swedish blonde girls down a motorway........

Stefan: I would love to play live sometime! If I could afford it! ;)

Fredrik: No we don't have any real involvement with the swedish horror movie scene, perhaps we should start write about reindeers and we'd get a lot of offers hehe.

What is your plans for this year and beyond ?

Fredrik: We just started going through new ideas and hopefully we will be having new songs for another album by this autumn. We have some other stuff cooking as well but I think it might be too early to spill the beans. Almost a surefire way of making it not happen haha. Anyway we don't have a grand plan for Anima Morte. It will always be in the moment.

To wrap up this interview, is there anything you want to add to this interview ? Any albums. '7 or Eps I have missed out ?

Steff: Yes, all you ladies out there, keep in touch! ;)
Thank you to Fredrik and Stefan for this interview