Firstly, thank you so much for agreeing to do this interview. Can you give the members and readers of Prog Archives some historical background to how this project started?
The music on "Fantasy" dates back to the 70:s but the first live performance was in 2000 and that's when we knew we had to do something more, at least record our ideas. It took a few more years before we found the forms and had the recording possibilities in our home. And the waiting also allowed us to start working with our children – at that point they had the skills we wanted in the project.
It means the beginning or the entrance of a church-mass. We are by all means not very religious but we liked the reference to a start or a beginning! It also means a special part of the female anatomy and that makes the meaning slightly funny we think! But the first reference is what we had in mind when we chose the name.
On your website, you state that you "live and breathe neo-progressive rock". That is certainly evident from the music you have released, but can you tell us which bands/artists are the main influences upon your music and why?
Yes, Genesis, Camel, Vangelis and many more have made an impact on our music making. Those guys have a depth and a complicity that we enjoy to listen to. We are not trying to sound like them but we let us be inspired by these masters of progressive music. They represent the prog of the 70:s and that's where we have our own roots too.
Developing the last question, I hear so many rich influences upon your music, including more than a little Celtic rock and folk prog. Is this an area of music that has also had a big influence?
We live in a part of Sweden where the folk music lives very strongly and we enjoy incorporating our home sounds with the rock/metal sounds that we have in Introitus. I, Anna, actually danced Swedish folkdance from the moment I could walk J
The first wave of prog rock was in England in the late 1960's, and the neo prog movement (or the second wave of prog rock) also exploded in the UK in the 1980's with bands such as Marillion & Pendragon. However, Sweden in particular, and Scandinavia in general, has been very much at the forefront of the latter wave of prog rock. Why is this, do you think?
Swedish music schools are very accessible to all from the age of 6 and that might have something to do with the fact that there's a lot of us playing and making music with quality awareness. Then we have Kaipa and later on The Flower Kings that has paved the way for the rest of us, helped putting Sweden on the prog-map!
The band is very much a family affair. That must be a lot of fun! Does it also add to a "creative tension"?
Well, we don't feel that very much, we mostly enjoy each other's company. Of course our way of communicating has an element of "reading between the lines" that we don't have with others in the same way – but that's almost always a good thing. Our children haven't signed up for all eternity but so far they enjoy this journey too. They are young and might find other projects that appeals to them more and we will not stop them if they want to try new things. We are very fortunate to have them with us so far, they are both great young musicians.
In addition, on Elements, Henrik Bjorlind, Par Helje, and Dennis Lindqvist performed. Are they family friends? Certainly, listening to their exceptional performances on the album, they strike me as being fundamentally important members of the band. Is that an accurate comment?
They are as important as any of us and we love having them onboard! Yes, they are good friends and we try to do hang out together as much as we can beside the rehearsals and the gigs.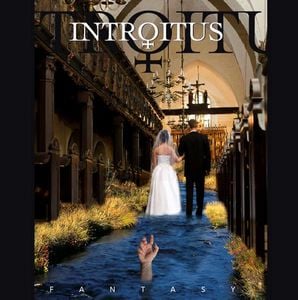 Your first album, Fantasy, was released in 2007, and contained songs written a number of years earlier. I've been listening to it via your MySpace site, and it is excellent. Do you wish that you had released these songs when they were written, or was 2007 the "right" time?
You're very accurate, it hasn't been the right time until 2007 when the technic world of recording was able to enter our own home. When that happened Mats first of all wanted to document his "old" music. That's why some of the songs go way back in time.
Certainly, the title track of the debut is a huge statement of intent, with over 26 minutes of pure prog. How does an initial idea for a song develop into such an epic?
This song, "Fantasy" is built by 5 different songs that became one single track. I, Mats, wrote this as an instrumental piece in 1978 and it has been made and remade several times since. Anna wrote the lyrics in 2000 and when that happened it became what it is today. We are very happy with the results.
Both Fantasy and 2011's Elements are wonderfully produced, bringing clarity of sound that this music richly deserves. Can you give us an explanation of the recording process and people involved in bringing the albums to life?
Beside the obvious of the musicians involved we do not have any other persons or recording studios in the process. We are both creating, recording and mastering from our home studio. Mats takes his time with the mixing, he doesn't do anything in a hurry and that's probably why the sound is so clear – he is the ultimate perfectionist.
Child from Fantasy is clearly a reference to your children, whilst Crossroads strikes me as being a direct reference to your local community. On Elements, Like Always strikes me as being a huge celebration of a lifelong love affair, and Soulprint (For Mother) is the most beautiful dedication to a loved one I have heard in many years. Can you please inform our readers as to how the writing process in the band creates such intimate and real life experiences?
It is as you say, the songs are celebrations of love in different ways. It all starts with an idea of lyrics from me, Anna, and I have specific thoughts of sounds and feelings and my dear husband is the best to translate this into music. When he has made a few ideas we develop the structure together and I'm able to work in the lyrics in the song. The songs you mention are most definitely life-related labours of love. Soulprint is very very dear to me, my mother died in cancer just two years ago and I sat by her when she was slipping away. I actually sang Child in her ear when she took her last breath. That was so hard but yet one of the most beautiful moments in my life.
You are playing The Progfarm Festival in Bakkeveen, The Netherlands on November 5th. Do you have any plans to play any other gigs in Europe in the near future?
Bakkeveen is our first gig outside Sweden and our hope is that we'll make good contact with both them and others. We haven't any more gigs planed but we sure are open to it!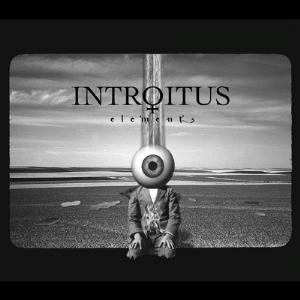 I feel that Elements has moved the sound of the band very much onwards from the impressive debut album. Do you agree with this analysis?
Yes we do. First we had better recording possibilities and second Pär, Dennis and Henrik has brought their touch to the music that has given us the opportunity of growth. And of course we have grown too and found a way of working that we hadn't yet really found on "Fantasy".
If there were any justice, Elements would top the charts worldwide. Unfortunately, it is a very difficult climate for bands to sell their music at the moment. How do you manage this side of the band? Is there a tension between the creative process and the necessity to sell records?
It would be great to sell a lot and make lots of money on the records, but our main goal is to get our music out and to be able to play it all over the world. I think we sell more of our records on sight at festivals and concerts. In a way the shift that the internet has brought on is very exciting because it makes us reach to all corners of our world. But at the same time it's difficult for the record companies that are trying to make a living on the sales…
What is the future for Introitus? I ask this both in the short and the longer term.
We are working on the structure of the next album – the plan so far, is that it will be ready in a year… but we also know that life has a way of changing plans all the time, so lets say we HOPE it is ready by then! And then there's the longing for playing as much as we are able to – would very much like to make a tour in northern Europe… soon…
In closing, I really must thank you again for agreeing to take part in this interview for our site. Do you have any message for Prog Archives members and readers?
You know what you have to do: Prog the world!!! See you soon!
Love from the deepest forests of Sweden
The band's PA page is: http://www.progarchives.com/artist.asp?id=5788
The band's website is at: http://www.introitus.se/index.html
My grateful thanks to the band!