Teliof are an Israeli band formed by Yuval Aviguy (guitars) and the lineup is made up of Lior Arinos (drums & percussions), Avshalom (Avsha) Elan (guitar & bass), Canadian vocalist Kristine Sykes (vocals & flute), Rooly Eliezerov on saxophone and Roei Remez on Keyboards. During their shows and for the recording of their first album several guest musicians have joined the band.
I got in touch with the band and Yuval Aviguy answered my questions.
######################################################################################
Teliof was born by Yuval who had a demo CD at that time and wanted a band to support the recording and of course to play live.
Teliof 2d and 3'rd members, Lior Arinos and Avsha Elan have played in assorted groups in various genres but non of which recorded an album or performed live the way Teliof does.
The name Teliof was chosen as a result of couple of rules:
1.Make the name available to pronounce easily in many languages
2.Make it google unique ( so we can keep track on ourselves online )
4.Have a meaningless name so that we wont automatically get categorized by our name.
The different musicians in Teliof are influenced by different and bands and genres.
Lior the drummer is coming from mostly Metal and Prog Metal, needless to say Dream Theater.
Avsha the base player is coming from more classic and hard rock but also some classic progressive background such as Genesis and yes
Our keyboard player Roei never heard of prog music till he met the rest of us, and brings in more of pop influence to the band.
Kristine is coming from many kinds of music and alternative north american influences.
Yuval who wrote most of the music in the first album is mostly influenced by classic symphonic prog rock such as Mike Oldfield, Genesis, Yes, Some of classic 80s pop such as Police & Dire Straits and it wont be a shock to the listeners that there are some modern influences such as Pixies and Deus in "is it?"
How is it to run a band in Israel these days ?
Well to be honest its never been an easy task. Its hard to sell English progressive rock in a Mediterranean hebrew speaking country, but the local prog scene didn't ignore our work and we loved playing live and practice once a week and we could.
Right now the band is in a long recession due to 3 new baby members and the fact that Yuval Lives in London.
We still hope to finish recording our second album sometimes soon though.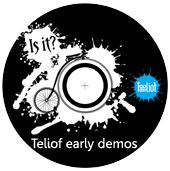 Over to your one album and one EP so far. Please tell us more about your Is It? EP from 2007
Well the EP if I recall well was really a skeleton of all the songs before they were recorded by band members and professional musicians. in some cases there is not much difference and in others we've come a long way since the EP till the album.
I there was an urge to release the Ep because we were having gigs and we wanted our fans to have access to the music before the album is officially out.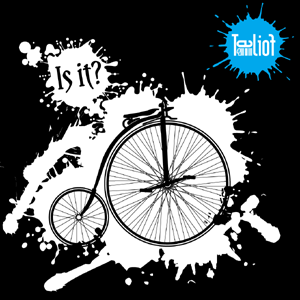 And the Is It? album from 2008
After the good response we got for the EP, couple of Gigs, new musicians in the band (Roei and Kristine)
Some parts were re-recorded
some were re engineered
We used a technician to mix it (as apposed to the ep that was produced and mixed by Yuval )
And had further percussion and vocals overdubs
For those of us unknown with your music; how would you describe you music and which bands would you compare yourself with ?
Its hard to talk about your own music, but I'd say it was an attempt to create something fresh and innovative with respect to the direct progressive influences in a way that you can recognize the origin, but it doesn't feel like your listening to another album of say, Mike Oldifeld. To be honest I think we did a really good Job. I think every review I've read mention that despite the fact "Is It?" is clearly influenced by electric and symphonic rock, it offers original sounds and new musical experience. Therefore, I'd rather not compare us to any existing or past Band, and keep ourselves the option to be who we are in every song and album over and over again, open.
What have you been up to since 2008, what is your current status and what are your plans for this year and beyond ?
As I mentioned, Since the Album, Kristine and Lior got Married and had a Baby. Yuval Had a 2 kinds since and moved to london. We're still in touch, still writing music and still home to record at least one more album. and when that Happens im sure we'll play live again which completes the fun of making music
To wrap up this interview, is there anything you want to add to this interview ?
Thinking back after all these years since 2008 I feel really proud in what we have accomplished, the album, the band and the gigs. but feel like we haven't done enough in order to get ourselves a name in the progressive community world wide. I hope its not to late for people, especially all these young teens who just heard about prog rock following progMetal bands to check our only album out. It might be only 43 minutes but its quite dense and offers quite a lot of musical ideas.
Thank you prog archives for the interest
Thank you to Yuval for this interview