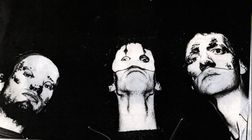 UR Kaos is another musical project by Lars Lach'n Jonsson of Zut Un Feu Rouge and Songs Between Cities. It was formed in 1981 under the name UR. They kept that name until 1986. In 1987, they released their first album, UR Kaos, which was compared to the works of This Heat and Art Bears, with some Zeuhl elements too. It contained texts written by William Blake and also Swedenborg.

Their second album, A Terrible Beauty Is Born, was released in 1990. The music presented in this album was similar to the first one, but with a more brutal approach this time. The lyrics of this album are more obscure, strange. This time, it features texts by Shakespeare and Aiskylos.
Their final album, Av Sprucket Ut Är Valt Ett Inuti, was released in 2000, ten years after their second album.
I got in touch with Lars and here is the Ur Kaos story.
########################################################################################
Your biography has been covered in your ProgArchives profile so let's bypass the biography details. But your name, does that means "The origin of chaos" or "..off chaos" ? Your name can have both connotations. Why did you choose that name ?

It was partly because of this double connotations, a doubleness which we liked. And the group had some of its ground in "chaotic" parts of improvised music, as we also tried to construct and compose material out of this free, improvised recorded sounds.

How was the music scene in your local area when you started ?

It was quite small and local. In the town Linköping. There was a place for rock and punkmusic, where we once or twice performed. There was also an organisation for jazzmusic, an amateur orchestra for classical music, and quite many choirs. But Ur Kaos and Bauta Records wasn't really a part of the local scenes. We were mostly on our own, and the music work was made in The Forest Studio in the country side. Though there had been, earlier, groups working with more experimental music in Linköping. And also interesting international guest-concerts which inspired us when we were young. (Henry Cow for example played there 1978)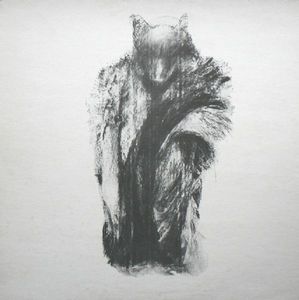 Over to your three albums. Your debut album was UR Kaos from 1987. Please tell us more about this album.

Before this we had done a couple of live performances, with both composed and improvised music. Also with one or two other musicians. The group name was then just UR. In 1986 I built my recording studio (The Forest). This made it possible to work on another level. And we started to do free improvised sessions in the studio. Recording live as a trio. We found this to be a great source of inspiration and raw material, to go on with. We started to arrange it and add melodies and lines, write lyrics and add vocals. And suddenly we had a lot of songs. It was all a very unpredictable and spontaneous process. This first album was all made within 5 - 6 months.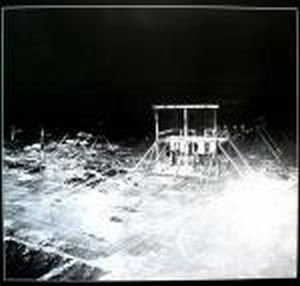 Your second album was A Terrible Beauty Is Born from 1990. Please tell us more about this album.

This album took off right after the first one. We continued in the same kind of process with recorded improvisations. But as we now had a first and successful first example to compare with. It became much more difficult. We started to have discussions and demands, and realised that we also some times had different ideas an values around the music.
To get through this difficulties and to find new creativeness, we started to collaborate with guitarist Magnus Hayashi Alexandersson. (I had worked with him earlier in the group Fontana Mix, both in Linköping and Stockholm - more info on that at My Space.com and Fontana Mix) This gave new sounds to the group. We also tried new combinations of instruments. There were sometimes two, even three electric guitars, and the Hohner Clavinet (which always has been important for us) also became more distorted and "guitar-like". The music got a more "punk-like" or simpler character, with straighter rhythms. At the same time it grew more personal and strange (I think). We gathered lots of raw improvised material. And then there was a long period of arranging and mixing... Not quite as easy and spontaneous as with the first Lp.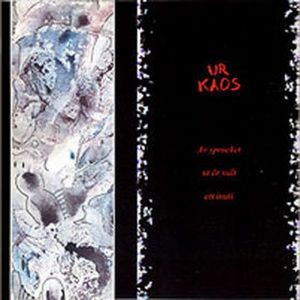 Your third album was Av Sprucket Ut Är Valt Ett Inuti from 1999. Please tell us more about this album.

This record is made in the same kind of working process as the earlier ones, and with the same instruments and techniques. Here it is only the trio again - no guest musicians. But the biggest change was that we now did not work as regularly as before. There could be long intervals between our meetings in the studio. This was sometimes fruitful and a way to keep the inspiration, but it also made the communication more complicated. An important change was also our decision to use and write lyrics in Swedish. This made the sound different and more unusual I think. It also led us to a softer and more lyrical quality in the music. I think the last album is the most personal and unique. But it took very long time to finish. A lot of work with mixing and many alternatives were tried. We worked on this record for nearly 10 years...

What is the availability of these three albums ? Where can they be purchased from ?

They are available from a few small distributors which you can find on or website: Record Heaven. Wayside Music. Re-Records Megacorp and Mellotronen.

For those of us unknown with your music; how would you describe you music and which bands would you compare yourself with ?

I suppose we have had several, and different influences within the group. But it is most audible on the first Lp, and through the years we went more and more on our own path. Magma has been one inspiration (but maybe not so audible always). The process of improvisation and the "punk" attitude brought us sometimes close to This Heat. Important for my part of the work has also been Henry Cow and Art Bears. Sometimes we used to call our music "Art-punk". Important is also the lyrical and philosophical part. Apart from our own writing, we used texts by William Blake, Swedenborg, Aiskylos, Shakespeare, Jakob Böhme, and others. The messages in those texts were for us closely linked to the music.

It seems like your band is in hiatus at the moment. Is there any plans to do anything more under that name or is this the end of Ur Kaos ?

I don't think so.

You are also running a record label called Bauta Records. Please tell us more about this record label and which bands and albums we can find on your label.

Most of the the music and musicians on Bauta, is related to me personally, and also the local area around Linköping. What we have released is often music which is between the ordinary categories and genres. Experiments which mixes rock, improvisation, folkmusic and contemporary music.
On the sub labels it is a bit different with more traditional forms. The bands or projects that I have worked with and released, are except from UR KAOS; Zut un feu rouge, and Songs Between Cities and Waterholes (with Chris Cutler and Sten Sandell)
Förträngt Hushållsarbete is another strange and interesting group from Göteborg on our label.

To wrap up this interview, is there anything you want to add to this interview ?

Bauta Records is not so busy now. We have mostly done re-releases in the last years, But I hope we will continue with new music in the future. But I guess it is also a matter of developing new platforms to present and sell music.
Thank you to Lars for this interview