Øresund Space Collective is a band from Sweden and Denmark concentrated around the Øresund straits. A narrow piece of ocean dividing Denmark and Sweden. A bridge and a tunnel has for the last ten years connected these two countries.
I got in touch with this band and this is their story.
###########################################################################################
It is my understanding Oresund Space Collective is a cooperation across the Oresund sound between the ex Danish territory Skaane and Denmark itself. Hence the name. But which bands were you influenced by ?
Dr. Space: I am personally influenced by many bands since I have been reviewing music for 25 years and get the opportunity to hear many bands. Alien Planetscapes was an improve space rock band from NYC that made over 100 cassette releases and greatly inspired me to make music in a related fashion. I run their web site as well, even though the band no longer exists. I am also a huge fan of Hawkind, Ozric Tentacles, Fela Kuti, GONG, Pink Floyd and many other 70s bands.

Magnus:Ore' or 'Øre' means ear, and also coastal landscape. 'Sund' is actually the same as a sound, as in ocean inlet. This whole area is called theOresund region. Bands: Ozric Tentacles, Gong, Mahavishnu Orchestra, Jimi Hendrix, Pink Floyd, Kraan to name a few.
This is an archive based interview also intended for the fans you get well after both you and I have passed away so let's go straight to your albums. Please give us your views/some words on your albums, starting with.......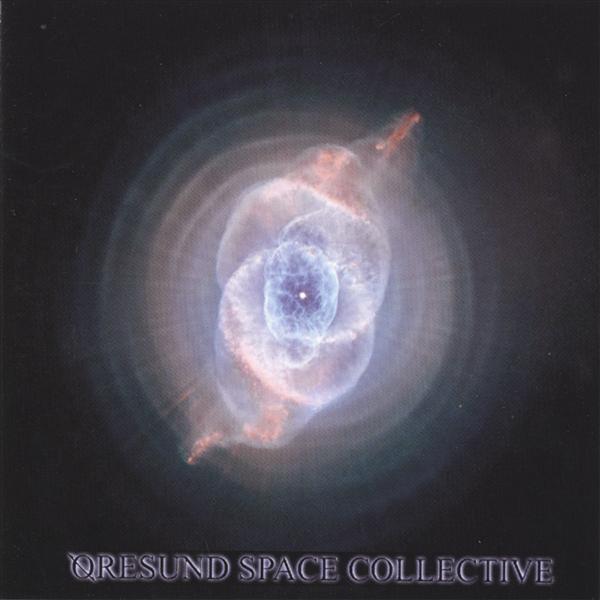 Øresund Space Collective from 2006
Dr. Space: This record still has a special place in my psyche as it was our first trip to the studio with the guys from Mantric Muse and Bland Bladen, which were my jam partners when starting this whole project. We had several technical issues with the headohones and people not hearing each other perfectly, but for one day in the studio and one day of mixing, I am pretty happy with the results. It is our most laid back record.

Magnus: An ok album, but be sure to check out what came before this. Rehearsal room jams from 2004 and on. These have a special vibe to them.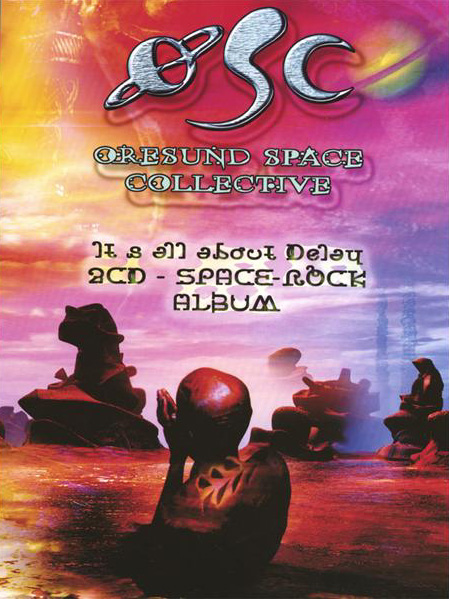 It's All About Delay from 2006
Dr. Space: This was recorded less than a year after the first one and man, were we on fire and also super inspired! This double CD featuring 156mins of music is probably my favourite OSC release. I just love the pieces on the 2nd CD. It also has a very special sound mix by Magnus, who also played one of the guitars. Great sound. We will remaster it if we ever release it on vinyl or CD again. It is nearly out of print now.
Magnus: It's very long, and has some of our most innovative improvisations on it.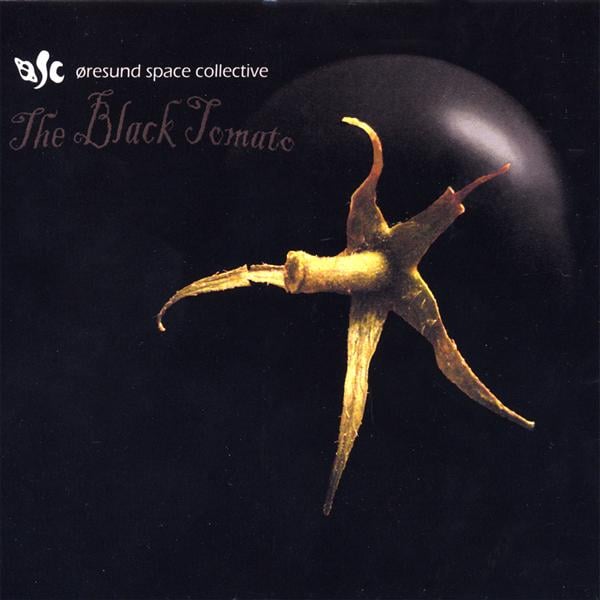 The Black Tomato from 2007

Dr Space: This is our most popular and also the heaviest space rock material that we ever made. We were so lucky to get Henrik Udd, who worked with First band from Outer space and a lot of Metal bands, to help with the recording and mixing and mastering of this one. We were also very inspired in this session having amazing very long and cohesive jams. I should mention that The Black Tomato title was a sort of play on words as the studio where all our records have been recorded is called the Black Tornado studio.

Magnus: Kind of a sequel to It's All about Delay. Good one for the new listeners.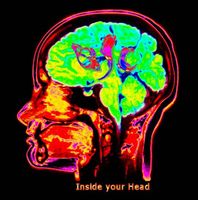 Inside Your Head from 2008
Dr Space: This was the outtakes from the Black Tomato, also mixed by Henrik Udd. We were just not sure what to do with this material and how to put it all into a record. There was around 100mins. I sent it to my friend, Sula Bassana and he spent a few weeks on it and sent me back this really cool record, that he had merged the jams together and really tied them together into a cohesive album, something that I just could not manage to get the distance and do. The first mastering job was not that good but the final one made this into a really psychedelic record.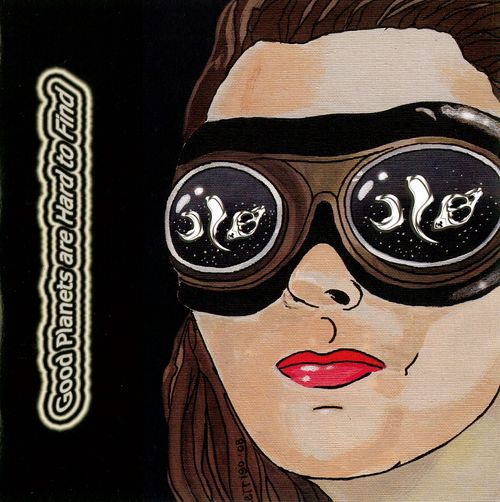 Good Planets Are Hard To Find from 2009
Dr Space: For this record, I tried to bring in some different people than had played on any of our other records. We had Luz on percussion; he had played some percussion and congas with us live but not in the studio. PIB, was our new drummer at this time as well. We also had KG from the Swedish band Siena Root join us on guitar,Hammondand sitar. This combination made for a really different sound and feeling, a more 70s spacey hard rock record but with two cool long sitar tracks starting and finishing the record. This record was mixed by Steve Hayes of Secret Saucer.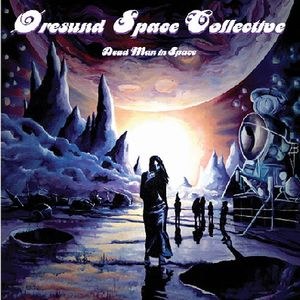 Dead Man In Space from 2010
Dr Space: In 2009, we had a really amazing studio session and it was the first time we had ever played with a saxophone player in the studio and this really changed the dynamics of the session. Only two of the 9 jams recorded over the two days was without saxophone. The long piece that makes up the High Pilots was a 92min piece and this was the taken from the first piece. Tobias, from the record label, Kommun2 encouraged me to do a short experimental piece that I did for the title track recording this all synth and spoken word piece in my home studio. The CD version has a new and improved mix. This and the Slip into the Vortex CD were both mixed by Tobias from the Carpet Knights, who played on the Black tomato, Inside your head and Good planets are hard to Find CDs.
Magnus: Not the one to start with if you're new to OSC. But worth a listen.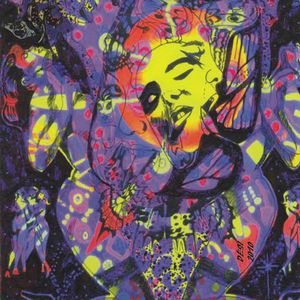 Slip Into the Vortex from 2010
Dr Space: This record was also recorded at the same session in 2009 and features some really excellent space jazz music. I think it is very different from any record we had made before. It stands out as quite different to me, much like the Good planets album does. Really great dynamics on the record and the mastering job was just mindblowing and really made the CD great.

Magnus: Nice and relaxing. First OSC CD release which includes saxophone.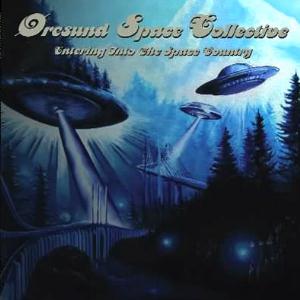 Entering Into The Space Country from 2011
Dr Space: This was the fastest we managed to get a release out after the studio session for some years. This is also a very guitar oriented record with much less synthesizers than any of our other records. We have 5 guitar players on the first track on Side B. This was also the first material mixed by Johan from First band from Outer Space. The A side is also 4 guitar players. It was also very special because we were able to get mathias Daneilsson from My Brother the Wind to play guitar and pedal steel and Claus Bøhling from the great 60-70s band Hurdy Gurdy (Yes.. he is the Hurdy Gurdy Man!) and Elektrum. He is perhaps most well known for playing with Secret Oyster an instrumental jazz rock band fromDenmarkin the 70s. Lots of great guitar playing also from Stefan (Gas Giant), Johan and Nick (The Univerzals).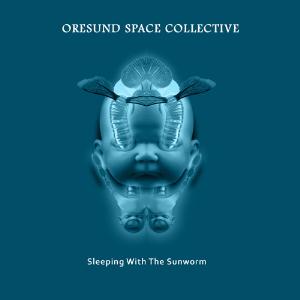 Sleeping With The Sunworm from 2011
Dr Space: This record is still not available as a vinyl or CD, only as digital download but this is probably my favourite musical piece we have recorded since the Black Tomato. It is one 56 min jam from the 2009 studio session that gave us the Dead man in Space and Slip into the Vortex records. I love the dynamics of this one. It is also only record of ours to have any overdubs as Mogens had a synthesizer that went badly out of tune and we had to replace this section. Magnus also overdubbed some guitar as well in one section to make things more coherent.

Magnus: A very long jam which has it's moments.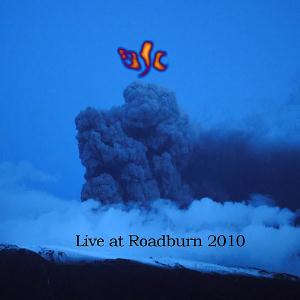 and the live album Live At Roadburn 2010 from 2011
Dr. Space: As you know, we record and put all of our live concerts out on the internet. This was Mogenøs birthday and we really played a quite cool concert. We got the multitracks to make the stream for VPRO and realized this could make a pretty damn cool double vinyl release. Tobias once again mixed this for us. He was originally going to play but became very ill and was unable to make it. Anyway, we realized this was a special show and thought we should release it for the fans since we had never released a live concert album. We have great multitracks from the KIldemose Festival so a live at Kildemose record could also come in the future..

Magnus: Quite interesting.
For those of us unknown with your music; how would you describe you music and which bands would you compare yourself with?
Pär: It is painting with sound. It is a quest for melodies and grooves but it happens as we play, just as a discussion happens as you speak. There is no time to stop ant think. It is not like a written discussion on the internet where someone can return with an answer an hour later. The musical response from one musician as a reply to another musician must happen at once or it will not happen at all.
Dr. Space: We play music for real music lovers, people who really like to listen to music, to be drawn into the small details of music. The music is all instrumental, dynamic, very guitar oriented, grooving and very spacey sometimes. The mixes are really made to give a psychedelic sound and feeling and to bring out the details of the musical adventure for those with "real ears" for it. The band line up is changing and evolving all the time so each record and live show has a different dynamic but also still sounds like us. As to what bands you can compare us to, that is pretty hard. I guess some of the bands that make up the collective and also do a lot of jamming and improvising like Electric Moon, Mantric Muse, Bland Bladen, Hidria Spacefolk, Hawkwind, the Spacious Mind, etc… Some might say Ozric tentacles but they are much more electronic and we are more a guitar band with electronics and they are the other way around.
Magnus: It's very modal. It's totally improvised. Sometimes chaotic and ugly, other times it reaches some very interesting and beautiful places.
How is the creative processes in your band from coming up with an idea to it's being recorded ?
Dr Space: it is all about making music at that moment with the musical effects pedals, synthesizers and cool new gear that the band is always getting. Each time we play it is a true experiment in sound as we have no preconceived ideas of what will happen, besides what key we will play in. It is a psychedelic meeting of the musical minds of the members, with each person being very focused on what each other is doing and trying to play something cool that compliments the whole.
Pär: It is easy to describe the process. It takes one second fore someone to come up with an idea. It is recorded during that second. If the musician does NOT come up with an idea, the whole thing is recorded never the less since most of what we do is always being recorded, live or in studio.
Magnus: It's something like, one..two...GO! No preparation really. Someone might have a riff or rhythm and you just try to follow. Hit record and that's pretty much it. Studio material is sorted for the best jams, but live there's no such thing.
What is the whole Oresund Space Collective ethos.
Dr Space: The Spontaneoous creation of music without a plan. Music for the moment, music to inspire, music to make us happy and to explore our musical abilites as musicians. In the end, we hope that everyone likes it but if not, it does not really matter as long as we are satisfied. As Jerry Garcia once said, " once we have made the music, it is for the fans, we had done our part". Something like that. That is more our less our attitude about the live concerts.

Magnus: Take the listeners on a journey. A pleasant one, hopefully.
Sleeping With The Sunworm was released earlier this year. What have you been up to since the release of this album and what is your current status ? What is your future plans ?
Dr Space: As I stated above, this is still not out as a physical product yet as we are waiting to get the money back from our other two releases this year and it has been slower than we had hoped. As for the future, I had just put together what I hope will be our next vinyl release from the Entering into the Space Country sessions and also recorded on the first day. It is likely to be called Phace your Phears. Steve Hayes has nearly completed the first mixes of the best material from Day 3 of the studio session for a release in 2012 as well. We may have an OSC meets Causa Sui session later this year if I can arrange it. I really hope I can take the group into the studio again next year with some different musicians once again.
Thank you to the band for this interview

I am sure we will return to this band in the coming years