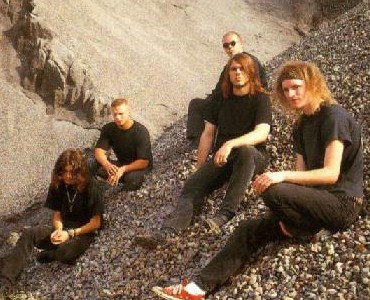 Originally started as a fairly straightforward Swedish death metal band, Edge of Sanity's first few albums gained them a following in metal circles. They gradually began to encorporate progressive influences into their music, thanks primarily to frontman Dan Swano (a veteran of neo-proggers Unicorn, and eventual founder of the more straightforward prog-metal outfit Nightingale), hitting their peak with 1996's Crimson.
I got in touch with Dan Swano for the story and some interesting news.
######################################################################################
Your biography has been covered in your ProgArchives profile so let's bypass the biography details. But which bands were you influenced by and why did you choose that name ?
The name Edge Of Sanity was an idea from the guitarists Andreas and Sami.
They were both big horror movie fans and spent a fortune on bad VHS copies of obscure Fulci and Romero movies.
I was always into shorter and more direct names.
My previous bands were Ghost, Icarus, Unicorn..says it all...
But In the earliest days were were far away from the brutal death metal that would later appear.
So for the material we put out in the beginning, the name worked because it was more Thrash oriented, and in Thrash the bands had sometimes less "evil" names....
and it also made us stick out a bit because all other Swedish bands had short, 1 word names.
God knows what inspired us in the early days.
Some of the riffs were called "Death riff", "Candlemass riff", "Voivod riff", "Pestilence riff" so I guess they were kind of important.
Once we got sucked into the SweDeath scene, more unoriginal inspiration came into the picture, where we tried to compete with Entombed and C:o
but after the "total death metal" era, we found inspiration in all kinds of music....
Your sound was very different from the likes of Dismember, Grave, Unleashed, Carnage and Nihilist/Entombed. Although I have noted you have now adopted their sound in Bloodbath. But why did Edge Of Sanity differ so much from the Swedish death metal sound ?
First of all, we formed in a little town called Finspång with around 20.000 people, and there was a handful of metalheads, and most of them thought Altars of Madness was "too brutal" when it first came out, so we played as brutal as we though a band could be, after hearing stuff like Pestilence, Slayer and Kreator etc.
but later on we jumped on the trend with the HM-2 pedal and tuned town to B and erased all the Thrash influences from the sound..
But since I have musical attention deficit disorder I also made sure that the songs were well arranged and kind of progressive in their structure.
Experimenting with 5/8 and 7/8 beats, and just do stuff I never had heard on a brutal record, like the verse from Maze Of Existence, that go from super fast 2 beat to super doom back and forth....
we also arranged so that the 3 string instruments played different things rather than unison etc.
That kind of stuff was still in the mix when we tried our best to be super evil Death metal as well...and that might have separated us a bit from the Stockholm bands.
This is an archive based interview also intended for the fans you get well after both you and I have passed away so let's go straight to your albums. Please give us your views/some words on your albums, starting with.......
The five demos from 1989 to 1992. Is there any chance you will compile them together onto a compilation album ?
Euthanasia The first demo, that was created more as a one/off project. Sounds pretty horrible. More of Thrash demo with a strangled monkey on vocals.
Immortal Rehearsal The second recording, not really a demo. Just threw up a few mikes in the rehearsalroom to check out our first songs a a proper band. Raw!!!
Kur-Nu-Gi-A The 1st real demo. I recently had the pleasure to remix it and have it released on picture vinyl! A dream come true!! Really cool stuff...but still more of a DeathThrash thing.
The Dead Never thought of it as a demo, really. It was always called "Promo" because we had great label interest from Black mark around the time, and signed with them soon after it was done. Evil!!
Dead But Dreaming We were still with Black mark when it was done, and in many ways the reason why we got to make Unorthodox. Boss once told me that he had pretty much dropped us after the first 2 songs
because he felt we were heading in the wrong direction...but then he heard "When all is said" and it saved us for another bunch of records :)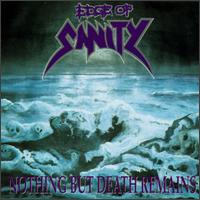 Nothing But Death Remains from 1991
Some good songs. HORRIBLE MIX!! Which I could re-record half of it!! *** for the music * for the sound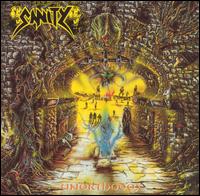 Unorthodox from 1992
Our Sergeant Pepper :) One of the few albums I've made where the "vision" actually was fulfilled in the end. Kind of killed me a bit, because it felt like all I wanted to do with the genre had been done, and I didn't know what to do next. *****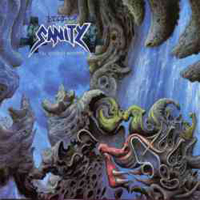 Spectral Sorrows from 1993
...and that is what we did next. There is a few classic EOS style songs on here and a lot of bad padding. Sacrificed was totally off and made people react and check it out. But I guess it scared off a lot of Death heads as well. ***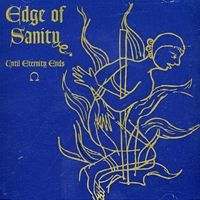 Until Eternity Ends from 1994
Not bad at all. Not a big fan of "Bleed" myself, but the other stuff works for me still. ***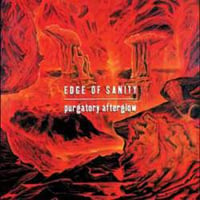 Purgatory Afterglow from 1994
One of my faves. There is a lot of nice material on here. Twilight is a real killer and apart from the dodgy mixjob (of mine) the album is really close to perfect. Well...the last track is kind of messed up...but it's also a lot because it lacks power in the mix... ****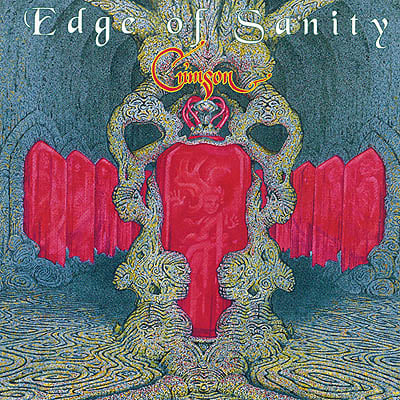 Crimson from 1996
I would say that 80% of it is f**king amazing stuff. There are some passages there that I feel haven't aged that well...but some moments are true amazing...and the fact that it feels 20 minutes when you listen to it back to back is awesomeness!! ****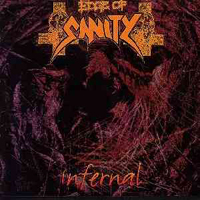 Infernal from 1997
I think a few of my songs are cool...the sound is not one of Tägtgrens finer moments. A testament of a band in pieces. **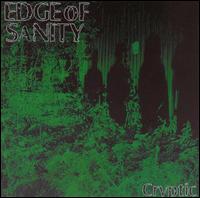 Cryptic from 1997
No comments :)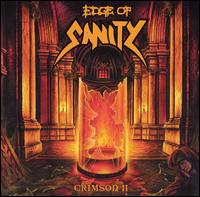 Crimson II from 2003
Not even half as good as Crimson, but there are some kick ass riffing going on, but the sound and the drum-samples just turns me off every time.. It could have been a lot better if I had demoed it first...but it went pretty much straight from the head to the CD press ***
For those of us unknown with your music; how would you describe Edge Of Sanity's music ?
Powerful Metal with a Death-like twist.
How was the creative processes in your band from coming up with an idea to it's being recorded ?
In the early days we all spent out spare time riffing away and assembled the songs at our rehearsalspace.
Around halfway thru TSS we started to write more and more alone or in pairs...
By the PA album I wrote 90% alone and showed them the songs as we recorded them..
Crimson was a group effort. We all sat in a circle facing each other (Except Benny that was in a booth far away...poor b*****d)
Crimson II was from 2003. Is this the final Edge Of Sanity album or what is the plans for the future ?
Well...the KUR-NU-GI-A demo is remixed and released...and my other plans is to clean up the archive and release some restored stuff like pre-productions and a live gig from Denmark that is pretty well recorded...
also a few songs from the roughmix of NBDR etc. etc.
If I get what I want, it's 2 CD's one called "You can't live forever...." and the 2nd "...but can you be dead forever?"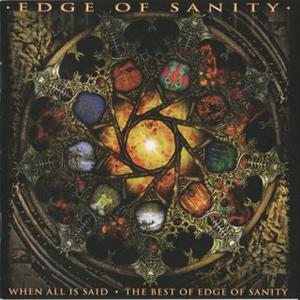 To wrap up this interview, is there anything you want to add to this interview ?
Thanx for your interest in my stuff!! If you are curious about EOS, please feel free to buy the "When all is said" compilation. More bang for your buck is hard to find!!
Thank you to Dan for this interview