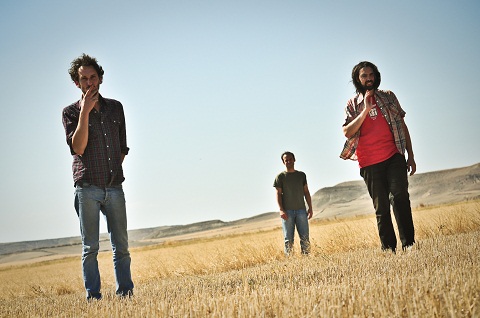 A three-piece Bordeaux stoner project MARS RED SKY gave a first cry in the winter of 2007, by mere chance - Julien PRAS and Jimmy KINAST met at a tiny club in Bordeaux for the Berlin Vs Brooklyn show. With a fusion drummer Benoit BUSSER recruited, they started playing heavy / noisy psychedelia much influenced by 70s stoner rock like Black Sabbath. Encouraged by their first concerts in Bordeaux with a big cheer from the well-amazed audience, MARS RED SKY soon made a decision to record their material in the Bardenas Desert (Spain) with a big help for recording and mixing by Pierre Fillon. Their works have been crystallized into their eponymous debut album in 2011, finally.
I got in touch with the band and Julien answered my questions.
#########################################################################################
When, where and by whom was your band born ? Did any of you, past and present members, play in any other bands before joining up in your band ? Why did you choose that name and which bands were you influenced by ?


Benoit and I (Julien) played in different bands and Jimmy would occasionally join a band for a short time but it was more of a hobby for him. Benoit's previous band was Called Berlin vs Brooklyn and we were really stoked by his drumming. So I offered him to start a band with me and soon after we started rehearsing and finding a sound of our own we offered Jimmy to join in.
The band name comes from a line in Sleep's Dragonaut, and it reflects pretty well the kind of atmosphere we wanted to create. Ita also sums up the kind of music we had in mind when we started the band (Sleep, Electric Wizard, Black Sabbath etc..)
How is the music scene in your area now ?

There's a lot of different bands in Bordeaux, it seems there's a lot of creativity this city. A lot of associations put on shows or exhibitions, bands records themselves and press their own 45s, make their own flyers and posters and there's also a lot of collaboration between musicians so every once in a while there's a new band that pops up because some members of different bands got along and decided to play together. There's a pretty big garage scene in Bordeaux, psychedelic bands too, and both scenes blending somehow… it's interesting.
For those of us unknown with your music; how would you describe your music and which bands would you compare yourself with ?
The ones mentioned earlier on. Then also bands like Bardo Pond, Dead Meadow (one of our biggest influence), Led Zeppelin, Pink Floyd… we like the mixture of heavy, hypnotic grooves with more airy, spacy elements like echoed guitars and my singing, wich is not heavy at all! But more dreamy, hazy..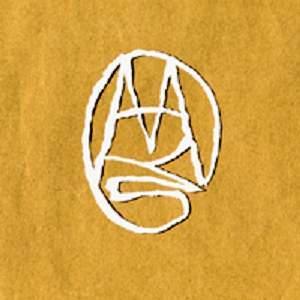 Over to your only album so far. Please tell us more about your self titled album from earlier this year.

We recorded it with Pierre Fillon and his home studio in a house lost in the Bardenas Reales natural park (Spain). It was a great experience, we were completely lost during 1 week, recording all night long. In the first place it was meant to just be a demo but we kept working hard on those recordings and eventually, when we decided we were satisfied enough with the way it all sounded, we decided to look for a label and finally released it as our first album.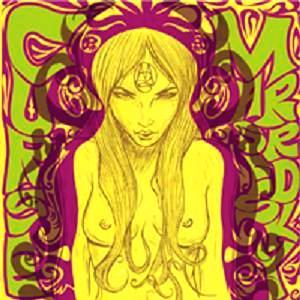 Last year, you also released an EP called Curse. Please tell us more
We wanted to put out a 7' vinyl before the album, as a sort of warm up. We toured quite a lot to promote this release. The song Curse was recorded during the Bardenas session and appears on the album also. the B side called "Sadaba" was recorded with our friends from Year Of No light during a session we did together for a split EP that is supposed to come out soon…

What is your current status and plans for this & next year ?
We'll tour a lot, that's what we're really up for right now, play far away from home and meet people and bands. We're going to Spain, Poland and Germany during the fall and we'll probably tour the UK again around February 2012. We're also planning on visiting the US for the first time next March.

To wrap up this interview, is there anything you want to add to this interview ?

We are struggling right now with our label to finally put out our album on Vinyl. We'll launch a « pre order » on-line soon, so please buy it ! ;)
Thank you to Julien for this interview