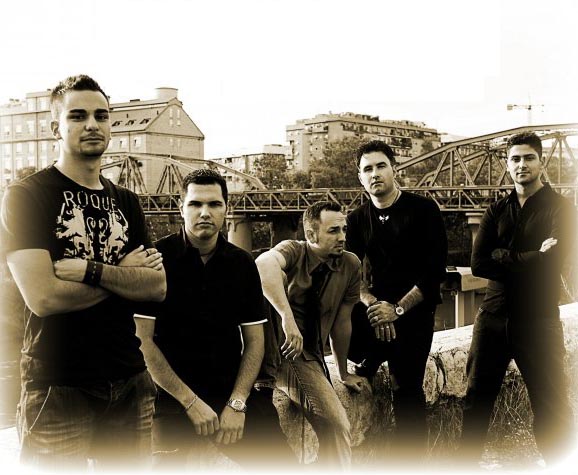 Italian band LAYRA was formed in Rome in 2005. Their main aim is to craft music that represent an alternative to current pop music, blending influences from the likes of Pink Floyd, Genesis and Dream Theater. Liberally flavoured with nuances and details reflecting the musical legacy of acts like Le Orme and PFM.

So far this has lead to the release of two albums: ChiarOscuro in 2008 and Crono in 2011. I got in touch with them and this is the Layra story......so far.
###########################################################################################
When, where and by whom was your band born ? Did any of you, past and present members, play in any other bands before joining up in your band ? Why did you choose that name ?
Layra formed in 2005 from the ashes of a Depeche Mode tribute band (!). We can say that each member has formed his own musical identity within the same band: there are few previous musical experience that are truly worthy of note. We wish we could say that the name 'Layra' is born from A Momentary Lapse of Reason, from a winning tangle of Images And Words or from a Stupid Dream. In reality we just felt nostalgic for the old Italian currency - the lira Ė prior to the euro. We just did what we do best: make it a little more musical ... from Lira to Layra.
Your music have one foot in the Rock Progressivo Italiano scene and the second foot in the English prog rock scene. I can also hear some Dream Theater influences too. Which bands are your biggest influences and which bands would you compare your sound with ?
Good point! If you listen to our two albums you will find some quotations taken from the bands that inspired us, that is (without any logical order): Genesis, Pink Floyd, Porcupine Tree, Marillion, Dream Theater, Riverside, Pain of Salvation (with the right foot) and PFM, Le Orme and New Trolls (with the left foot).
The Italian progressive rock is one of the best periods of music history, pure avant-garde and experimentation. We donít consider the admixture with the metal genre to be sacrilegious at all: it is a natural evolution of the underlying concept. Syncretism and liquefaction of the score. Complexity of death without the burial imposed by labels.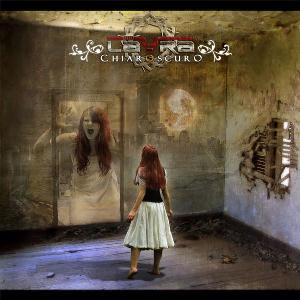 Over to your two albums. Your debut album was ChiarOscuro from 2008. Please tell us more about this album.
The common thread of Chiar0scuro is the result given from Taoist philosophy concepts. It deals with the issue of double and it does it in a truly pervasive way: all the lyrics have two meanings, one superficial and one more hidden. The concept of double is obviously present also at musical level: soft pieces alternate with harder musical textures, a mixture of light and dark, exactly in line with prog principles.
The alternation of light and shadow is continuous and both originate and end in each other.
Chiar0scuro is a first album in all respects: there is the search for an identity not yet fully defined, still it contains some of the most beautiful songs written by Layra: Uníaltra luna (inspired by the life of Van Gogh), Nessun Destino (Donnie Darko) and Il Grande Imbroglio (the September 11 tragedy).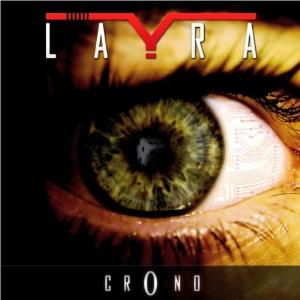 Your second and most recent album is the brand new Crono album. Please tell us more about this album.
Our second album, Cr0no, is the result of a more mature musical identity, a greater awareness of the ideal music to reach, an opera that took three years of hard work, a real challenge.

Each song represents a chapter of the narrated story, each singer plays a character, according to the typical tradition of the concept album.
The lyrics are full of more or less hidden quotations and references to philosophical currents, scientific treatises, books, movies, songs or albums by international authors. Some of these quotations contain personal references. Most of the names mentioned in the story are anagrams and even reading the lyrics in a way it is possible to derive alternative meanings.
Cr0no is based on a delirium: the obsessive attempt to understand the real border between free will and destiny. From the smallest daily action to the greatest decision at the international level, everything is decided by a balance between neurons. A chemical process that really reminds the concept of algorithm as well as the theories, often referred to in the concept.
Aryal, the main character, is the deus ex machina of the events. He fights against the terrible idea that our thoughts can be controlled since our birth. Aryal is only the unwitting subject of a complex design that involves the exploitation of other people like him, totally unaware of what their lives really are. Genetically predisposed people to fill certain roles in society, closely monitored and oriented in the development of their culture, of their own knowledge.
These ideas were developed by many authors in the past, especially George Orwell (1984) as well as Aldous Huxley (Brave New World).
Order against chaos. Crono is the Titan who eats his children to prevent them from committing what he has already committed in the past: take the power. Crono does not leave their children grow, but oppresses and devours them.
The musical textures of Cr0no are definitely more aggressive and more complex. They caress the progressive metal and some passages are contorted enough to fit in the tradition of math-rock.
It is a special work in which we have high hopes. Like all special things, it requires a little more attention to be fully understood.
How is the music scene in your local area now and how is the gigs situation ?
From the creative point of view Italy and, in particular, Rome is a real breeding ground of music. There are many bands that produce quality works and that constantly move in an underground and alternative context.
However the problem concerns live music and the devastating decrease of attention that it suffered in recent years. People donít like (or at least not as before) the idea of live, actually played music anymore. We donít feel to point the finger at the clubs that house masterpieces of banality as the usual tribute band of Ligabue or Vasco Rossi ... they just match demand.
There are still people (very few actually) who believe in the beauty of this genre and treat it like a fragile little jewel that only occasionally is shown to those few who can understand it. Is maybe in that the secret of its beauty?
What is your current status and plans for this year and beyond ?
We definitely will try to introduce our second album Cr0no to as many people as possible. Now, thanks to new technologies, this is really easier to realize: it is wonderful, for example, to find on the Layraís Facebook page the photo of our CD purchased at a store in Japan.
To wrap up this interview, is there anything you want to add to this interview ?
Yes. To ProgArchive users: If you adopt unconventional lifestyles, and if you appreciate originality and innovation listen to Cr0no. Then have fun and post on our Facebook page (
www.facebook.com/layraprog
) all quotations and easter eggs you will find in our work ;)
Thank you to Layra for this interview