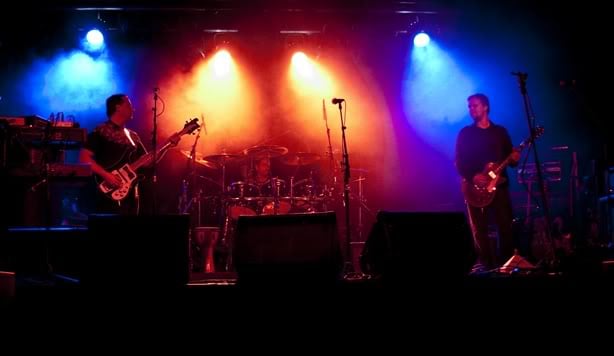 SOLAR ARCHITECT is a young progressive rock band from Ottawa, Canada, formed in January 2004. From the beginning the band was a trio, like masters Rush from where they take some of their influences (among others as YES or LED ZEPPELIN). Members include Rob NIMAN on bass; Frank MADORE on Drums; and Don FOURNIER's guitar, with special guest on keyboards and CD art, Kelly DODD. Their first release 'Ocean Depths' was in 2006, and was followed by the stunning 'Wrath of Nature'.
I got in touch with the band and Don Fournier answered my questions on the behalf of the band.
#########################################################################################
When, where and by whom was your band born ? Did any of you, past and present members, play in any other bands before joining up in your band ? Why did you choose that name ?

Solar Architect was formed in 2004. I responded to a local add and joined Rob Niman and Frank Madore who had been jamming in Orleans, Ontario for a couple of years.
Rob had previously been in a Doors tribute band and also a local band called Dorian with Frank filling in on drums for a bit. Dorian released a CD called Seeking the Truth in 2002.
I left my previous band Freudz Couch and relocated to Ottawa in late 2001. Freudz Couch had been my passion for the past 10 years. Freudz Couch releases include Scent of Life (1993), the Mission Studio ep demo (1994), id (1997) and Embraced (2001).

Which bands are your biggest influences and which bands would you compare your sound with ?

We don't like to compare our music to any particular band. We all come from the same background of '70's and 80's classic rock, Heavy rock, prog rock and metal.
We use our musical influences in our songs at times to capture attitude and moods.
Some of our influences include Led Zeppelin, Rush, Cream, Black Sabbath, Iron Maiden, Deep Purple, Camel, Yes, Genesis, Metallica and way too many others to mention!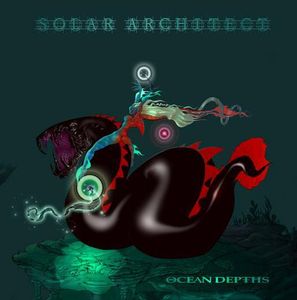 Over to your two albums. Your debut album was Ocean Depths from 2006. Please tell us more about this album.

Ocean Depths was in most part incomplete bass licks that Rob and Frank had been jamming out before I joined. We tried to find a local vocalist for a couple of years to no
avail. This gave us a good chance to get used to each other musically and personally. We jammed twice a weak for 4 hours straight at times and recorded everything.
We then decided to move forward without vocals before things got stale. Ocean Depths was completed in Feb. of 2006 and gave way to our first live shows.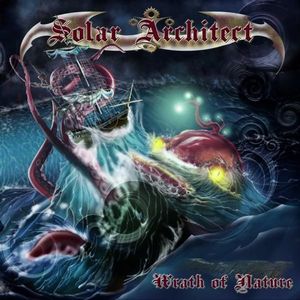 Your second and most recent album is the Wrath of Nature album from last year. Please tell us more about this album.

We took a little more time to complete Wrath of Nature. Ocean Depths to me was a classic rock type album but a lot of listeners were comparing it to 70's prog rock bands. We were
invited to play a selection of the Ocean Depths CD at an Ottawa Prog rock festival called Progtoberfest 3. Wrath of Nature was our attempt to fit in a little better to the underground
Prog category... after all we don't have a singer so it's probably a little easier to fit in there. The Wrath of Nature album was a little more of a group effort than Ocean Depths
was. Most of the ideas on Wrath of Nature come from long nights of improvisation in Rob's basement studio.

What have you been up to since the release of Wrath of Nature ? What is your plans for this year and beyond ?

We have just finished taking a year off from the band to play with other musicians and work on individual material. Solar Architect will start to Jam in the next couple of weeks and
plan to record a third album and some live shows.

To wrap up this interview, is there anything you want to add to this interview ?

Yes, I'd like to mention that Ocean Depths and Wrath of Nature would not have been possible without the help and talent of our good friends Jason Davis and Kelly Dodd.
Both albums' excellent art work were completed by Kelly Dodd who also lent his keyboard chops on Dandelion Salad and Ocean Depths. Jason Davis who also played
bass in Freudz Couch Mixed and Mastered both Solar Architect albums. Both albums were recorded by Solar Architect with very little equipement.
Thank you to Don for this interview