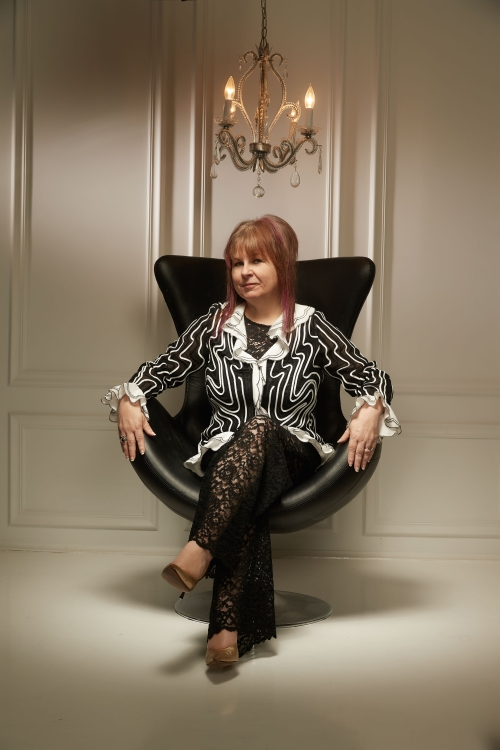 Influenced by the likes of ELP, Yes, Genesis, Gong and Kansas, keyboardist Lisa LaRue has been playing progressive music for many years. After collaborating with Gilli Smith of Gong on a release called Dreamscapes she embarked on a solo attempt of signing up to a record label. This she successfully did with SOAR (Sound Of America Records). Her debut release is called Beloved Tribal Women.
I got in touch with Lisa and here is her story.
#######################################################################################
Your biography has been covered in your ProgArchives profile so let's bypass the biography details. But what made you take up music ?
I didn't have much choice, it took ME up!! I started playing by ear as a very small child and was entranced by the orchestration on the "Camelot" soundtrack, and was determined to make something that beautiful. I would use a little tape recorder and a children's organ and try to write different parts that would go together - my first attempts at orchestration. I would play at church, at shopping malls, and as a young girl was heavily influenced by the band Kansas who were from my hometown. Then I was introduced to Yes and Emerson, Lake and Palmer, and well .........
You are from a Cherokee Indians heritage. How much and in which way has your heritage influenced your music and outlook on life ?
I am a tribal member of a federally-recognized tribe, and it has influenced my music mainly in my philosophy of how our band should work together as a whole, and respecting each person and their ideas. As far as my outlook in life, I appreciate everything I have been blessed with, even though there have been trials and tribulations. I constantly thank the Creator for each blessing I have received, and am conscious everyday of those blessings.
You worked with Gilli Smith of Gong on a release called Dreamscapes before you embarked on your solo career. How was it to work with Gilli Smith ?
Gilli is a wonderful lady! She is kind, intuitive and very creative. I had written a very ambient piece called "Just Waiting" along with a poem which she narrated very emotionally one evening at my home studio while sitting on the floor while playing with my toddler son. We spent time together back in those days which are great memories. She was very encouraging, and I am honored to have had worked with such a legend in prog and made a memorable friendship.
Let's go to your solo albums. Please give us your views/some words on your albums, starting with.......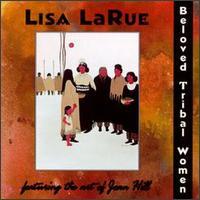 Beloved Tribal Women from 1994
This album was my first; I was signed to the Natural Visions division of Sound of America Records, a Native American record label. The album is solo keyboards with the addition of percussion by Greg Ellis (Rocket Scientists) and was co-produced by Will Alexander. It is very organic, in that there was little technical assistance in the composition, etc. Each song was in honor of a Native woman from history, and accompanied by a painting (in the booklet) by internationally-known Creek artist Joan Hill.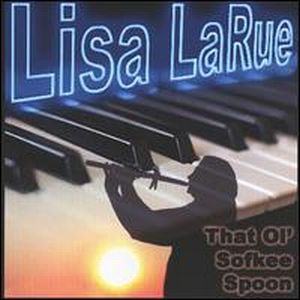 That Ol' Sofkee Spoon from 2002
This was an album done by myself and Creek Indian flute and guitar player John "Yafke" Timothy. Most songs were written in the studio together, some recorded as they were written. It features Native American flute very heavily with my keyboards. I loved doing this album, and one of the tracks, "256 Leagues Above New Orleans," was nominated for instrumental song of the year by the Hollywood Music Awards.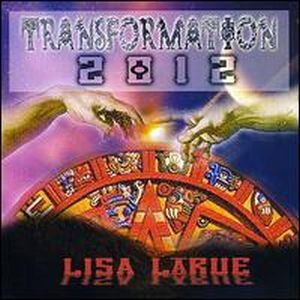 Transformation 2012 from 2009
Again, mainly solo, this album was my entry into progressive rock, the genre I have always loved. I was joined on a few songs by other musicians, such as Tommy Zvoncheck (former Blue Oyster Cult) and local bassist Marc Nelson. John Payne (Asia ft John Payne) sang vocals on the track "Save Me." The album was a 'concept,' and explains how even though some people feel December 21, 2012 (the end of the Mayan calendar) will be the end of the world, the real teaching of the natives is that it will be a time of 'transformation.' And who doesn't agree, the world needs that??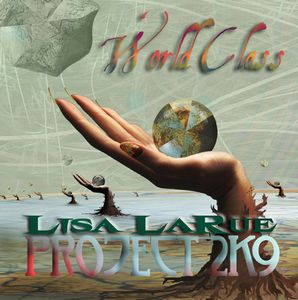 Project 2K9: World Class from 2009
I decided to bring together musicians from around the world, where we would all add our own parts to the tracks without any musical direction and see what we come up with. What we came up with was phenomenal, in my opinion. I was joined by musicians such as John Payne, Jo DeBoeck (Beyond the Labyrinth), Steve Adams and Merrill Hale (ARZ), Svetlan Raket (Par Lindh Project) and many more with what turned out to be a wonderful showing of prog that I still enjoy listening to today. We received lots of great reviews, and it turned into a stepping stone for my permanent band, which is called Lisa LaRue 2KX.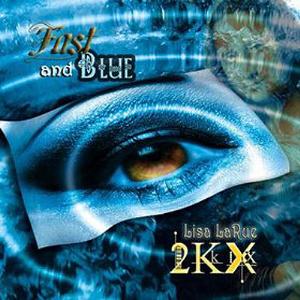 Fast And Blue from 2011
For those of us unknown with your music; how would you describe you music and which bands would you compare yourself with ?

As described in the above recaps of my albums, alot of my earlier music was very ambient - and at the time cataloged as New Age - but through time I have made the transition to following my heart and lean more to the genre I love, which is progressive. And, in the true spirit of progressive, it is ever changing and combining elements of many genres to make the whole. Influences such as Native American, jazz, orchestral, classical, even Middle Eastern. It's all there to produce the final product in whatever manner expresses the theme or thought behind the song. Many reviews and comments have compared alot of my solo pieces on piano and all keyboard to be reminiscent of Rick Wakeman, and as a whole, our band has been mentioned to have elements of Pink Floyd, Asia, Yes, and many others. Our guitarist, Steve Adams, has been likened to Steve Hackett and Steve Howe, but the true element is what we sound like as 'ourselves.' The 'Asia' comments, of course, come from the more commercially oriented songs we have done which have John Payne on vocals, so the comparison is very authentic in that way. I invite readers to listen to Lisa LaRue 2KX and form their own opinions! We love to hear what the fans think!

What inspires you to write new music ?
Anything. But mostly, from an interest in a particular subject, and how it inspires my mind to paint an audio picture. I acknowledge that I have been very blessed throughout my life by the Universe through some very synchronistic events, and the awe and marvel of these happenings usually react through my creativity in the form of music. Sometimes, though, it can be something as simple as striking a chord on a new patch and taking off from there.
You are also kept pretty busy in other projects. What is your main projects and cooperations besides of your own solo career ?

I am a writer; I have written several books on history (mainly Cherokee oriented), I am a graphic designer and photographer, and I love to cook and work on making our home comfortable. My significant other is a musician as well (John Baker of progressive band Mars Hollow), and together we have a beautiful family of cats that we enjoy, and we also cherish taking walks and enjoying simple free time, as well.

You have a pretty large following among other musicians and the rest of the music fraternity. Does this mean you can live of music now or do you have another job to get food on the table ?

I think times have changed and it's very hard for any musician to live completely off music. However, I am self employed and work on music as often as I can. I have been fortunate to have been asked lately to do some great collaborations with other bands, for example, progressive metal band Quester.

What have you been up to since the release of this album and what is your current status ? What is your future plans ?
We have been promoting Fast and Blue quite abit, and Lisa LaRue 2KX has been nominated as Instrumental Artist of the Year at the 21st Annual LA Music Awards! We are also talking about ideas for the next album, expected in 2012, and I am also talking with Ryo Okumoto about a keyboard-duet album, and Don Schiff and I are planning a keyboard/Stick album.

To wrap up this interview, is there anything you want to add to this interview ?

I am proud to be a part of the progressive rock resurgence, and always happy to talk to fans and publications, such as this interview. I want to thank you for this opportunity, and invite readers to come check out our ever-changing music. And, as always, thank the Creator for the blessing of music, good friends, wonderful fans, and the chance to share our gifts with the world.

Thank you to Lisa for this interview