Let me first see if I get your concept right. You are a band from Liverpool, England (the home of Merseybeat and The Beatles) and you play music inspired by Frank Zappa. Are you a tribute band or are you just inspired by Frank Zappa and creates your own sound ?
When the band started in 1990 the words "Tribute Band" didn't exist. We decided to play Zappa music as a challenge because it contained lots of different styles and instruments. There are so many songs and pieces to choose from, some of it had never been played live before. Often we would take a song and rearrange it to suit our band line-up, often we would incorporate themes and tunes from other bands we liked. That is still an important part of our make up.
This is an archive based interview also intended for the fans you get well after both you and I have passed away so let's go straight to your releases. Please give us your views/some words on your releases, starting with.......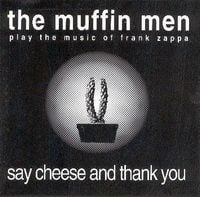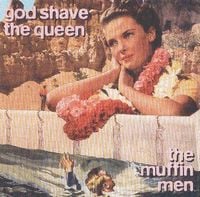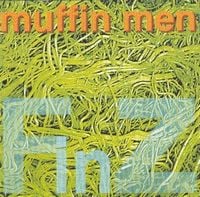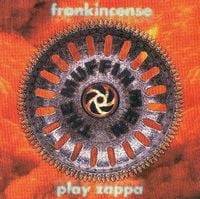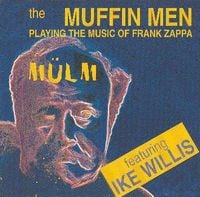 It was never our intention to make records, we considered the whole thing as a live project, we didn't see the point of going in the studio to re-record Zappa music. But some people started to suggest we should, that it was valid and in some ways different to the original music. So some guys in Germany persuaded us to record our versions "live in the studio" at the end of our European tours. So that is how "Say Cheese and Thank You" from 1993 an "Mülm" from 1994 came about. Both of those albums we recorded in a studio near Stuttgart, with minimal overdubs (mainly vocals and the occasional harmony line) The band line-ups were quite different on each of those albums, totally different rhythm sections. The 1993 band played a 6 week tour with The Grandmothers who were original member of The Mothers of Invention. Jimmy Carl Black began singing with us during that tour. In 1994 we had Ike Willis fronting the band, so we chose songs to feature him.
In 1996 we released a live album called "Feel The Food" which contained material from different line-ups up to 1995. We thought that might be the last release, it was kind of like our live anthology project.
By the time of "Frankincense" (from 1997) and MufFinZ (from 1998) we had changed and evolved into a different line-up playing different songs, those albums reflect what we were playing at that time, As was normal, they were recorded at the end of a tour.
"God Shave the Queen" from 1999 marked the beginning of a new sound altogether, mainly because the whole of the original band had left, there was a new lead guitar player with a totally different style, the repertoire changed considerably. The whole vibe and smell of the band changed, that was all recorded live in Germany.
That was your last studio album. You have also released some live albums since the dawn of the millenium and you have done 1000 gigs. Is your focus now solely on live gigs and live albums or can we also expect a studio album ? What is your plans for the coming months and year ?
The last "studio" album was "More Songs From The Campfire" but again it was recorded live in the studio.
Our focus was always on playing live. We got the chance to play with members of the Royal Liverpool Philharmonic Orchestra, we called that project "When Worlds Collide" because it featured a rock band playing with a classical ensemble. That was more demanding, we had to learn to play with a conductor in a classical environment. We record the music live in the Philharmonic Hall in Liverpool and that was released on CD.
You play a lot of gigs. Why should we go to one of your gigs and what can we expect from you (stage and music wise) ?
You released a live album from the Cavern club, which I guess is not the same club as The Beatles gigged in. How is life and the music scene in Liverpool these days ?
We have played at The Cavern many times, several of those shows were recorded and one from 2002 was released. It is not the same club that I used to go to as a young man, the city decide to redevelop the area, eventually they built a new Cavern on the site of the original one. It is not the same atmosphere as the old place. The music scene in Liverpool has always been very vibrant, the musicians move around and play in a variety of bands and projects. There is a band in every street.
After a 6 year break our original guitarist and drummer rejoined the band, and since then most of the original members have played occasional gigs or tours. It has almost come full circle, so if you see or hear these later line-ups they are much closer to what the original band was about.
In 20 years there have been 30 musicians in the band, including 9 original Zappa musicians as guests
1993 - Jimmy Carl Black, Don Preston, Bunk Gardiner
1994 - Ike Willis
2002 - Napoleon Murphy Brock, Mike Keneally
2010 - Denny Walley, Robert Martin, Ray White
The band has always been a part time project, the players all work in other bands. We take each year as it comes, some years we have been very active and played dozens of gigs, some years there is less activity.
To wrap up this interview, is there anything you want to add to this interview ?
At the moment we are working with Denny Walley, as well as playing in the Zappa bands he worked with Captain Beefheart, so we are incorporating some of that music into the set. Playing Beefheart material is probably more demanding than a lot of the Zappa stuff, but remember, we do this as a challenge while trying to have fun. That is the bottom line.
Thank you to Roddie for this interview