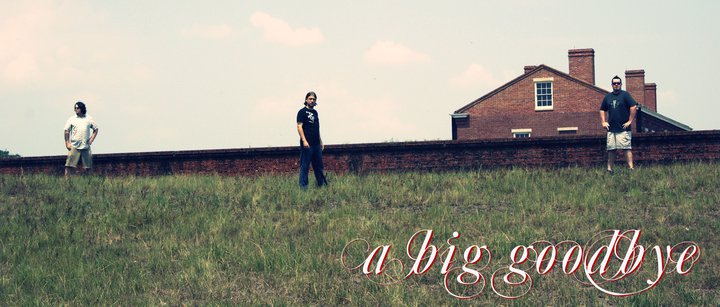 A BIG GOODBYE's sound can best be described as a blend of old and new, vintage and modern, with influences spanning nearly a century and countless genres. What began as multi-instrumentalist Matt Glisson's vision of being able to incorporate all the influences of his youth has grown into a foward thinking band that continues to mature. You'll hear subtle tributes to Chicago, Toto, Opeth, Silverchair, Muse, Radiohead, Rush, Led Zeppelin, as well as many great contemporary composers such as Robert W. Smith, David Arnold, and James Horner. Matt's brother Andrew began playing drums when he was 6 years old and grew up in a home surrounded by music and planned to play professionally from the very beginning. Matt first met vocalist Daniel Mills in college as they were both music majors. They decided to start playing acoustic shows together and have been for nearly 10 years. A BIG GOODBYE is currently in the studio already working on their follow-up to 'Sounds & Silences,' their debut effort which is quickly gaining attention around the globe.
I got in touch with the band and they kindly answered my questions
################################################################################
When, where and by whom was your band born ? Did any of you, past and present members, play in any other bands before joining up in your band ? Why did you choose that name and which bands were you influenced by?
'A BIG GOODBYE' has been my (Matt Glisson - guitars, bass, keyboards) vision for a long time. I grew up in Folkston, Ga, a small town where football and family mean everything (I'm ok with that...) I started writing semi-progressive/alternative music in my early teen years. I grew up in an extremely musical environment as my father is a bassist, my mother sings, and both grandmothers played a large role in me 'picking up' the piano. I met Daniel Mills (vocals) about 9 years ago (Aug 2002) in college. We lived a couple doors down from each other and were both music majors, so we started playing together, mostly acoustic shows at the time. My writing began to shift around that time to fit Daniel's powerful vocal range and also drew in more orchestral/symphonic influence as I studied composition. It wasn't until late 2006 that fingerstyle guitarist Shaun Hopper (a close friend and colleague: I enjoy co-writing with him and inserting my minor, dark moods into his new-folk style of playing) pushed me to put a band together. My brother Andrew (who was still in high school at the time) started playing drums with us and his reputation amongst musicians preceded even his first live appearance. Drawing on a lot of the same influences I did as a child (Chicago, Toto, Rush, Kansas) but then going a step beyond that, I remember coming home from college from weekend to weekend and hearing "Check this out. I learned Dream Theater's 'Train Of Thought', or such and such Porcupine Tree album...to this day Andrew continues to be such an asset to help realize the sounds in my head. We played shows here and there for the last few years including a few mini-tours/vacations to Florida haha...All this time I was writing and compiling music and concepts and themes but I hadn't really found my identity yet. Then I discovered Opeth and I think their influence helped nudge me into finding my niche. The last 3 years or so consisted of writing long compositions and experimenting with acoustic soundscapes and alternate tunings and by the end of last year, I decided it was time to make an album. We had fumbled through name changes for a while but with an official release on the horizon, we had to decide. It was in dealing with the loss of my paternal grandmother and closest advocate that A BIG GOODBYE just seemed fitting. She pushed our music and motivated me (and Drew) throughout our lives and we owe our music all to her.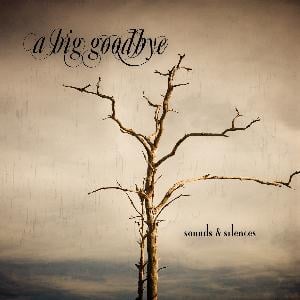 Over to your only album so far. Please tell us more about your Sounds & Silences album from earlier this year.
We started recording in January 2011 with Cory Johnson in Tallahassee, FL at Alchemy Sound Studios and from the very beginning, worked at a rigorous pace. During the recording process I rekindled my love for organ and incorporated it into nearly of my music. Since I had been writing for many years and was still writing new material, we had a lot to choose from, and so there are songs from different phases that I was in as a writer. Some of the more alternative songs like 'February Girl' and 'Solitude' were written in 2007 and "The Great Divide' and 'Memories' represent more of where I am as a writer now. I had a great time adding the brass parts to our music as I've always been into that sound. Joseph Castleberry (trumpet) and Paul Boatwright (trombone) added so much as well as great jazz saxophonist Adam Cambria. As far as the album in general, it was meant to be an introduction to our personalities and to our sound, which is why we chose songs that were written over such a long period of time. The album will be in print very soon but for now is available on iTunes and other digital marketplaces.
What have you been up to since the release of this album?
We've actually already started on the 2nd and 3rd album. The second will be called 'Choices' and is a concept album that we wrote in 2007 and will have a lot of alternative sounds as well as a lot of orchestration. The third will simply be titled 'A Big Goodbye' and is also a concept album about dealing with death and the afterlife. It's full of long instrumental sections and lots of piano. We hope to have both of these done around the end of this year/beginning of next year.
For those of us unknown with your music; how would you describe your music and which bands would you compare yourself with?
We have several influences from several different genres. Chicago, Toto, Pink Floyd, Opeth, Silverchair, Radiohead, Muse, Rush, Alice In Chains, Styx, King Crimson, Coheed And Cambria...all influence our writing. I think I draw on Opeth's acoustic style and Pink Floyd's atmosphere more than anything
What are your plans for this year and beyond?
To continue to write and record albums and tour the world. Also some film scoring and soundtrack work in on our horizon.
To wrap up this interview, is there anything you want to add to this interview?
I just want to personally thank everyone for how 'Sounds & Silences' has been received and thank you for listening. It's so cool to be able to share my music with the world. Best job in the world.
Thank you to the band for this interview

Their PA profile is here and their homepage's here