When and why did you take up music ? Is music your main occupation or do you also have a sane job too ?
I started doing music when I was a kid at 14, when I was into Guns N Roses and Iron Maiden and all that. I wanted to be in Guns N Roses, it didn't work out. I'm in my mid 30's now so I've been playing for over 20 years. Blimey the years fly by! Music is currently my full time job, I also do some writing and I help bands with their social media stuff. I love what I do at the moment but it's tough to keep things going, I'm lucky but I don't take things for granted, I have a very supportive audience.
You are also involved in other bands and projects. Please tell us more about them.
I'm also in a band called The Fierce And The Dead, it's kind of epic instrumental stuff with influences from King Crimson and The Mahavishnu Orchestra to Black Flag, Tortoise and Sonic Youth. Our first EP is one 19 minute long song. It's very much a collaborative thing, I really enjoy it. It's very electric and noisy and some people say it crosses over between prog and post rock. Our first album is called If It Carries On Like This We Are Moving To Morecambe. It has had good reviews and I'm really pleased with it, we're starting gigging in a couple of weeks and we're doing an EP after Christmas. That is also instrumental stuff. I also play in a more electronic duo called Yonks, really odd esoteric stuff with my friend Lextrical, not prog but very odd.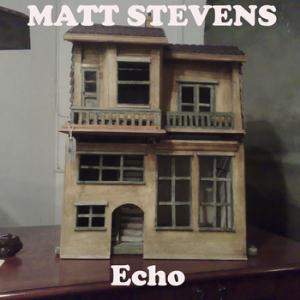 Over to your three albums and your EP. Your debut album was Echo from 2008. Please tell us more about this album.
Echo is purely acoustic guitar, we recorded it for £300 and a piece of cheese. Even spending that felt like a lot of money at the time, there was no real hope of recouping. Amazingly it began to build an audience slowly, through blogs and forums etc. It's a funny album as it's very close to my live show. All the pieces are loops of acoustic guitar parts built up layer upon layer. I'm still quite pleased with it. Some of the stuff on there l still play live like Burning Bandstands, even though over the years the parts have grown more dense and complex. When I did Echo I was really into the Friday Night In San Francisco, the McLaughlin, Di Meola, De Lucia album. I'm not really that sort of player but I love that record. I'm more into chords and interesting parts than flash playing. I love Johnny Marr and Alex Lifeson's open, jangly guitar parts.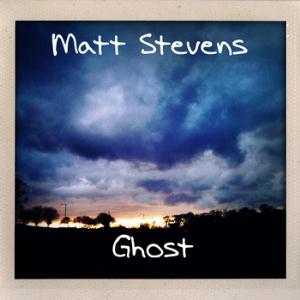 The Ghost album followed last year. Please tell us more about this album.
Some people say this was my breakthrough record, but to me it felt like the audience grew steadily and slowly. It had more drums and bass and Mellotron. I love Mellotron. Lots of Glockenspiel. It's still an acoustic record. After this record came out I got a lot more press and opened for Panic Room, Credo, Fish and Barclay James Harvest and got a lot more press and I did some festivals. The audience seemed to grow and I talked to a lot more people online who liked the music, which was amazing. I've been very lucky. The press was really positive, which was a big thing for me. I never expected that. I've met so many lovely supportive people through this album which is amazing.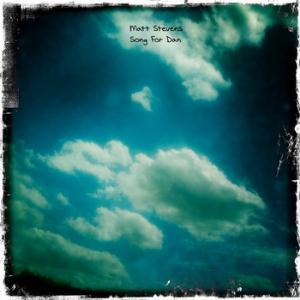 An EP named Song For Dan was also released last year. Please tell us more about this EP.
This is another long one, about 18 minutes. I wrote it for my friend Dan who passed away last year. We really miss him. He was a great bloke and an amazing musician and film maker. He is in our thoughts all the time. It's another long song, all improvised. It goes through a few different feels. It was recorded a couple of days after he died.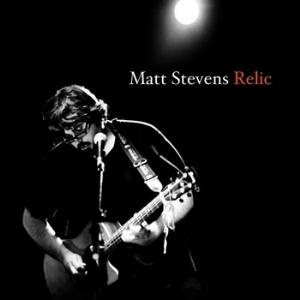 You have just released the Relic album. Please tell us more about this album.
Relic is my new one. It has got drums and bass guitar on most tracks, it's noisier than Ghost and is the end of the "guitar trilogy" I wanted to make. The last song on Relic leads back into the first song on Echo. It's all one big loop really. Lots of Ebow on guitar, Mellotron, and messing around with the delay pedal to make weird noises. There is even a metal song in 7/8. Lots of stuff in 13/8, lots of melodic stuff. Some of it is influenced by John Barry, Husker Du, King Crimson. All sorts of stuff.
You are gigging England at the moment and probably for the last years. What is the best venue you have played, which venue have the prettiest groupies and which town have the best fish & chips ?
The Peel is an amazing venue because Jon, who runs it, has really supported me and helped me to gain an audience, the people are lovely. The fast food round there is rubbish though. Best fish and chip shop is in Brighton where I played Great Escape festival. Very nice.
What is your mode of transports around this green island ? Any plans to gig outside England too ?
Mostly train or my friends David or Kev kindly drive me in their cars. I don't drive, I should learn. I plan to come to Europe and the US in the new year. Details soon, ideally doing a support tour.
You are a one man band. Which keeps the "musical differences" arguments on a managable level.
It makes things easier and I like not having to hassle people to get stuff done. I hate that. I still get to do the band thing with The Fierce And The Dead, I enjoy having both. I like collaboration.
What is your gigs setup, instruments, amps and PA wise ? How do you see the live circuit in the years to come ?
My gig setup is my knackered old Ibanez acoustic with a hole in it into a volume pedal, Whammy pedal, a tuner and Line 6 DL4 delay/looper straight into whatever PA the venue has, ideally with some reverb. For electric stuff it is always my old Fender Mexican Tele with the same pedals plus a Marshall Shredmaster into a Fender transistor amp, I like the clean sounds. I sometimes use a Filter pedal for weird Fripp/Eno analogue synth sounds. I have no idea what will happen with the live circuit, I expect there will be more package tours, just so you are able to fill venues.
Do you release the albums to support the gigs or how is this ? What comes first: the hen or the egg ?
I make the records and pretty much gig all at the time, so both at the same time normally. Now I'm focusing on playing solo acoustic gigs and making more Fierce And The Dead stuff. My wife and I have a baby on the way so I have a busy few months coming up. It's really exciting!
Besides of gigging England, what is your plans for this year and beyond ?
No more solo stuff recording for the foreseeable future. I'd like to do a proper live record or DVD. We'll see. Lots of solo gigs for the next 18 months and a new Fierce And The Dead EP and Album, hopefully on Vinyl. I feel like I'm at the end of one era, I need to change my method of working again to avoid things becoming stale. Sometimes it's better to stop while people are still interested in what you are doing. I'm thinking of putting together an electric band to play my solo stuff with a drummer and a bass player but it's hard to make that work financially at the moment. If the record continues to sell hopefully it will become an option.
To wrap up this interview, is there anything you want to add to this interview ?
Yeah that music is changing really fast and if fans want to see more high quality music from the musicians they like they will have to choose to pay for it. Whatever happens now if you have any kind of audience your music will end up on torrent sites, which is fine. I see it as free promotion. However, if fans choose not to pay for content musicians won't be able to record music to the same standards. The skills of a recording engineer and a musician are very different and some musicians need to record in a pro studio, especially if they want to record drums for example. Once we are unable to pay for these skills they will be lost and the quality of music will decrease. Sure you can make a record on your laptop with Garageband but will it compare to something recorded by a top engineer in a pro studio? I choose to make my records in a pro studio because I want to make great records, or at least try. We need to decide. Spotify isn't the answer because it is heavily weighted in favour of the major labels. Maybe in the future we will only have musicians with a few fans who do music as a hobby. Who knows, these are exciting and challenging time and I don't think fans perhaps realise they have so much power, thanks to word of mouth via social media. I really appreciate the support of my audience.
Thank you to Matt for this interview