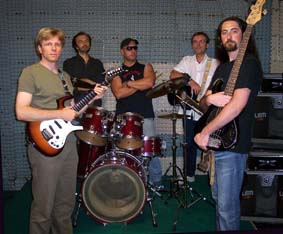 This Italian band officially formed in 2003, although prior to that had been playing and jamming together for years. Their music can be best described as a hybrid sound of Santana, Saga and even ELP with trickytime signatures, light catchy vocals and changing atmospheres. The band comprises of Ivan Bertuzzi ( Accoustic and Electric Guitars), Robby Bovini - Drums and Lead Vocal, Tiziano Bolzoni - Bass, Gabriele Carboni - Flute, Vocals and Guitars and last but not least Matteo Giaculli who joined the band in 2008 who specialising in guitars.
I got in touch with them and Robby answered my questions
#####################################################################################
When, where and by whom was your band born ? Did any of you have any experience from any other bands before forming TenMidnight ? Why did you choose that name and what does this name means to you?
The band was founded in 2004 by five elements: we had all other musical experiences before, more or less important.
The common goal was to play a type of music that ran really in our blood : the progressive rock that comes from the 70's to the present day.
We were pleasantly surprised at how many groups are still playing this music and how this is loved by many people in the world.
Our previous experiences ranged from hard rock to progressive to jazz through the classic … therefore a good source of ideas! It came out a sound that reminds on one hand the Italian symphonic and melodic progressive and on the other hand the "pomp rock" of Kansas or Saga.
As far as the name of the band is concerned, well, the choice came spontaneously as our first musical meetings took place just from ten to midnight in the Robby's recording studio when we were free from our daily routine and we could devote ourselves completely to music.
The name was therefore an appropriate choice and for us it represents the time for "creative freedom".
How was the music scene in your local area when you started ?
Italy was and still is a big cradle of progressive music: Genoa, Milan, Naples and Bologna are the cities were this kind of music is more played. In Bologna, our city (relatively small), there are at least a dozen of bands rather appreciated by fans. What is really missing are the places where you can play: but this is a problem that affects all Italian groups (apart from the cover bands!).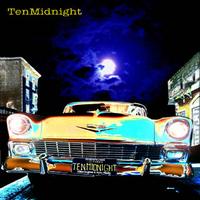 Over to your three albums. Your debut album was TenMidnight from 2005. Please tell us more about this album.
Our first self-produced album was useful to embark us on composing, playing, recording, producing and distributing a CD.
We confronted our limitations and potential. We could not believe that some of our pieces were broadcasted from abroad or here in Italy nor to found reviews on magazines even foreign.
We remained stunned when we received requests for the album from Holland or Uzbekistan ..!
The fans world holds the progressive rock bands: if there was not an audience that supports the musicians by buying their work, also the bands would disappear or rather, they probably play anyway but in their garage. In fact, in recent years, things are going on a little worse than before.
Going back to our first CD, there is an air of novelty and sincere enthusiasm and there were many ideas that were deeply developed in the following years. There are three or four songs that still hold up well compared with the more mature pieces.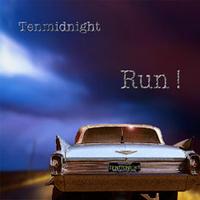 Your second album was Run from 2008. Please tell us more about this album.
This album marks our meeting with Mellow Records, historic label of progressive. It is certainly an honor to be part of the Mellow team.
"Run" is an album where we ventured in various fields of progressive rock; we tried our own balance between melody and power, between airy keyboards and hot guitars, softened by flute entries carried by Robby's voice and drums.
We have worked hard to integrate music and texts; texts where the English language intersects with the Italian and this is very important to give a picture of origin of the group.
The tracks are quite unrelated to each other; they do not have a thread but are the result of different musical ideas and feelings thus making music, in our opinion, pleasantly listening.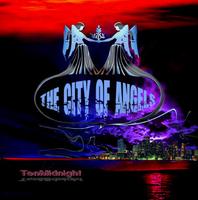 Your new album is The City Of Angels from last year. Please tell us more about this album.
"The City of Angels" (always Mellow Records) is the more complex work we have ever done. It is a concept album whose plot is drawn freely from a science fiction novel: "Engine Summer", written by John Crowley. The tracks wind along a continuum of music for an hour, and it contains themes and references between tracks; in short, it is an album that may be interesting from several points of view. However, we have maintained the presence of catchy melodies: this feature probably comes from our being Italian….
For those of us unknown with your music; how would you describe you music and which bands would you compare yourself with ?
Some words to describe our music: maybe "energy", "research of surprise" or "complexity hidden beneath the apparent simplicity". It is however music that reminds the legendary bands of 70's (we are big fans of these bands) but without a specific similarity to any particular ones.
What is your current status & plans for this year and beyond ?
We are a group from birth "a little loose" … in the sense that some of the musicians come and go: they work together on some songs, then they leave away for a certain while and, at the end, they return. Therefore, it could be possible that some of us could change during the years but this "instability" is also a wealth because you can meet with new people and therefore new ideas may come out.
To wrap up this interview, is there anything you want to add to this interview ?
Nothing to add except the invitation to listen carefully to our music. We assure you that you will not be bored !!
Thank you to Robby for this interview