TETRAFUSION formed in 2006 in Shreveport, Louisiana.

Originally the line up consisted of Gary Tubbs on vocals and keyboards, Mark Michell on bass, and J.C. Bryant on drums essentially playing jazz and slow jam music.
The band acquired Brooks Tarkington on guitar, which was to complete the line up of the band.
Once this line up was accomplished, the band then went on a more experimental/progressive metal path with their music and also began to write, play local shows and made a self produced demo.
Once the band finally managed to get the necessary funds, they were able to record Absolute Zero and get it produced to a professional level. It was released in February 2009 with good praise from critics.
I got in touch with the band and Mark Michell answered my questions.
########################################################################################
When, where and by whom was your band born ? Did any of you, past and present members, play in any other bands before joining up in your band ? Why did you choose that name ?
To make quite a long story as short as I can for the sake of the question, Tetrafusion was sort of the creative extension to when the four of us all played together in our high school jazz ensemble. You know, when rehearsal ends, everyone sticks around afterwards and participates in improvised jams or cover songs for another half hour, and that's sort of where it started. Mixing our jazz influences with the influences we took from listening to progressive/alternative music, it essentially set the foundation for the sound of our band. The after-practice jams transitioned to the practice rooms at home, and we felt it would be cool to come away from the simple "jam session" at school to a full-fledged band that we took a little more seriously writing our own music. As far as the members playing in other bands, coincidentally we have all known each other since elementary school and grew up playing in tons of various school ensembles, cover bands, and original bands (that really never went anywhere and were merely for fun) together our entire lives, so it was a very natural gel when the band started.
As far as the name, we all agreed that naming a band was probably the hardest part about being in a band, as it's similar to having to name your child. It sticks forever and you don't want it to be lousy, but it has to be catchy, easily-searchable, memorable, meaningful, but not lame, the criteria is endless. So after hours of trying to be serious with the name, we just decided to be super literal and make up our own word that was never used and would be one-of-a-kind. We have four members, so we thought about all of the different words that meant 'four'. 'Tetra'...and we don't really know where 'fusion' came from, but it rolled off of the tongue nicely and that was good enough for us!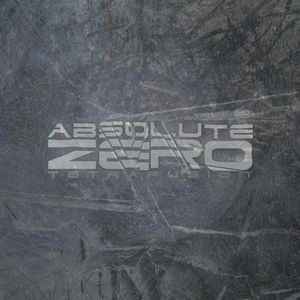 Over to your two albums. Your debut album was Absolute Zero from 2006. Please tell us more about this album.
As I said previously, we came away from the "after school jam session" mindset straight to writing our own music. We didn't think about logistics, having a vocalist, or who is playing this or that, we just got straight to it writing music. By way of natural creative progression, we were pushing for a more rock/metal-oriented sound while keeping a healthy jazz influence, so we brought in Brooks to play guitar to make that possible shortly after since he was one of the two drummers in the high school jazz band (the other being JC). The creative juices were fresh and flowing, and there were no shortage of ideas, and the songs just rolled out one after another. Before long, we had almost an hour's worth of very odd, avant-garde, technical, riffy, conceptual music. It was wild and almost on the immature-end of things, but we loved it. We really constructed the concept around cosmology and physics, as we felt those types of ideas and themes could really be brought to life by music in a unique way. The two came together nicely and we were quite proud of how it was received in the press, in reviews, and within the progressive metal community in general. I think it was a great first foot forward for the band.
To clarify, we had always wanted a vocalist since day one, and we knew Gary was fully-capable of singing, but we didn't want him to have to do two things at once, so we kept him strictly as the keyboardist to maybe look for someone who could exclusively sing. We got to thinking and realized that none of us had a clue who could fill the spot, and we didn't want to wait months or even years to find someone because we had a written album that was ready to go, so we just went ahead and released it instrumentally because we were eager to get the band rolling as soon as possible. We just decided to worry about the vocalist situation for the next album.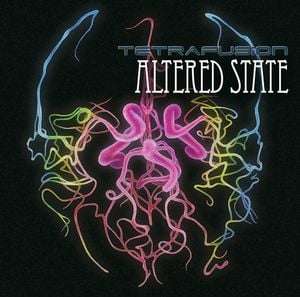 Your second and most recent album is the Altered State album from last year. Please tell us more about this album.
When the time for our second album came around, we still had no clue about who could possibly be the right vocalist for our band. We just came to the realization that the lemon wasn't worth the squeeze to do some huge national search or something, it just wasn't ideal. We decided to make the compromise with the role of the keyboards in our sound and elect Gary as our vocalist. We essentially reduced the keyboard involvement a bit to allow room for vocals, and write the material for it to make sense in a live setting so that he isn't overwhelmed. I think these two facts about the band are what really shaped the following album. It was as much as an experiment for us as it was a drastic change, learning how to incorporate vocals, construct lyrics, all while staying true to the sound of the last album. While this album definitely had its doseage of heavy, progressive, technical and wacky moments, it was a bit more structured and foward-flowing on the songwriting end. I don't think we necessarily intentionally did that, but it was our first stab at writing with a vocalist and was definitely a learning process in hindsight. As far as the music, we decided to theme the lyrics to each track around a different state of mind by conveying them in the form of a "story" based around an understood "human figure", in a sort of third-person way. The topics ranged from schizophrenia, depression, regret, reflection, anger, euphoria, PTSD, the experiences of a stroke victim, etc. You know, "altered states" of the mind. It came together very cohesively and translated well with the type of music we write.
Your music is difficult to both pinpoint and describe. How would you describe your music and which bands would you compare yourself with ?
We sort of take an interesting approach to our sound; we undoubtedly want to be a part of the progressive metal scene, but not in the traditional and ideal ways most people think of. Most people associate progressive metal with a bunch of virtuostic stuff with tons of shredding, very centered around the guitar parts, and it's not really our thing. We tend to be more progressive in our arrangements, compositions, the construction of chord progressions, and how the general feel of our albums are song-to-song. We want every instrument to equally shine and for every nuance to be in the spotlight in a very balanced way. We always tend to have a complete 360 degree spectrum of song styles on each of our albums, so that something appeals to every single person, so I suppose it would be difficult to really pinpoint our sound in some ways. We aren't a fan of having ten songs that all blur together and sound the exact same, we're all about complete diversity. We tend to carefully craft our material to "be" progressive but not to necessarily "sound" progressive, and I think this approach is on display more and more as we progress with the band, and this speaks entirely true for our newest album we just finished recording. All in all, I think we've really taken on a unique blend of heaviness and softness, since we're strictly a clean-vocals band with some really heavy music at times. We've always either been "too heavy" or "not heavy enough" for a particular gig or line-up. It's always been an intriguing thing for us, honestly.
I'd say our music is most for fans of Muse, Dream Theater, Porcupine Tree, Tool, Opeth, and Between the Buried and Me.
How is the music scene in your local area now and how is the gigs situation ?
To be frank, our particular local scene is next to non-existent. We do our best to get as far away from our hometown as possible with shows and tours, but we do play locally from time to time. It's a very "behind" local scene, and it's literally either Top 40 cover bands or terrible death metal bands. It's really odd, and we simply don't fit in, ever.
What is your current status and plans for this year and beyond ?
Man, do I wish I could reveal what is in the works for us currently, it's very exciting and looking awfully promising. I hope we can discuss more about this in the coming months, as it's a giant step forward for us. However, for what we have announced publicly, is that we recently finished recording our third studio album back in August with producer Jamie King, who has produced Between the Buried and Me, The Human Abstract, Last Chance to Reason, and several more. I also feel obligated to give a shout-out to the 88 loyal fans who donated a total of $4,051 to the fundraiser (sponsored by IndieGoGo) we held this past summer in order to make this record possible. We are no longer with our previous record label so we essentially had no formal way of funding it, and it was simply a dream come true for that to happen and to be able to give this upcoming record the resources it deserved, and we owe it to them entirely. It was quite a surprise to us for that to happen the way it did, and we're nothing but grateful for that.
To elaborate a bit on our upcoming album, the recording process was the most rewarding experience imaginable for us and it's been nothing but a "leaps and bounds" thing for us with this new record in general. Between the two very different albums we've released so far, I think we've taken the best elements of both and really took a new direction with it all. It's undoubtedly our most "mature" sounding output yet, and Jamie really helped to bring this record to life, as he's a top notch producer and engineer. We're simply counting down the days, minutes, and seconds until we can release the record. It's on an entirely different level.
To wrap up this interview, is there anything you want to add to this interview ?
Without any hesitation, I can confidently say that there is no better time for someone to get on board with Tetrafusion than now, as we'll be entering the "new album" process toward the end of this year and we surely don't want anyone who is invested into the progressive music scene to miss this album we're about to release. If you haven't heard of us, please check us out on any of the usual pages out there, Facebook, YouTube, etc, and stop by to let us know you have. I'd like to thank Prog Archives for the interview opportunity!
Thank you to Mark for this interview