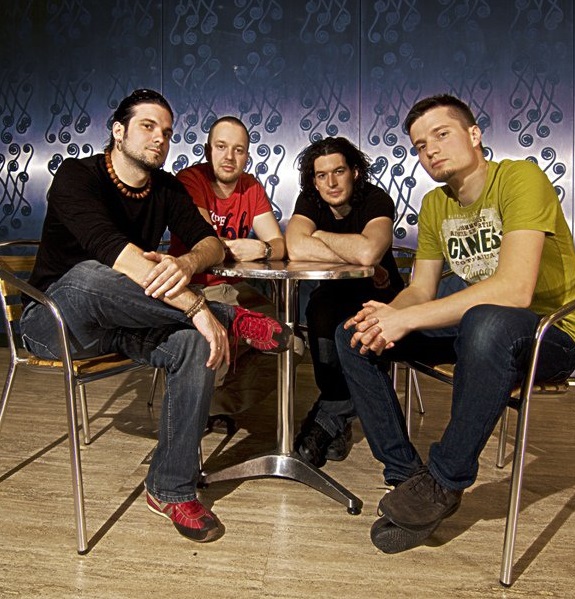 SPECIAL PROVIDENCE was formed in January 2004 in Budapest, Hungary by Zoltán CSÉRY (keyboards) and Ádám MARKÓ (drums) who both graduated from Kobánya Music Studio. Attila FEHÉRVÁRI (bass) - who has replaced Istvan BATA, the original bass player appearing in all their releases - and Márton KERTÉSZ (guitar, since 2006), graduates of the Liszt Academy of Music, Budapest complete the line-up. Besides SPECIAL PROVIDENCE, the members of the band take part in other groups and projects in Hungary as songwriters, studio musicians or orchestrators. They released their debut album in 2007 titled "Space Café" and then were invited to tour with the JEFF ANDREWS TRIO. In December 2008 they released the 2nd album titled "Labyrinth". The band has performed in well-known festivals mainly around continental Europe. The label Musea started to distribute the band's albums in 15 countries since 2010, while in March of the same year they released their first DVD entitled "Something Special".
I got in touch with the band and Adam answered my questions.
######################################################################################
When, where and by whom was your band born ? did any of you, past and present members, play in any other bands before joining up in your band ? which bands were you influenced by ?


The band formed by Zoltán Cséry and me Adám Markó in 2004 in Budapest, Hungary. We were schoolmates in the music university in Budapest and we decided to found a crazy, instrumental band where we can mix lot of styles and make our own unique music. In that time we were influenced by tribal tech, liquid tension experiment, John Scofield, Pat Metheny but we heard lot of rock/metal and electornic musics beside it.

In the beginnings we started with another guitar and bass player but now this line up is the final one, we are working together long time ago and we are really going in one direction and we are a real family which has one common goal.

We are all professional session musicians beside this band. We are working with pop/rock stars in our country and abroad as well, but special providence is the most important, and this band is our child.

members are:

Zoltán Cséry-keyboards
Márton Kertész-guitar
Attila Fehérvári-bass
Adám Markó-drums


How is it to run a band in Hungary these days ?

Well, after 7 years we achieved lot of things what we had dreamed before although we worked a lot for it ;) in Hungary this band is one of the most famous instrumental group and has the biggest audience and fans. Our goal was playing in abroad as much as we can beside hungary and now its realized. We played almost all over in Europe (England, France, Germany, Poland, Czech republic, Slovakia, Romania) and started to built our audience and fan base in these countries. From 2010 the label musea from france has started to distribute our albums in the e.u.!

We always have a spring and autumn tour in europe each year.

Tomorrow we will fly to French Guyana to South America to participate on the festival Crescendo Guyane!

Its not easy to run such a band like this, but we are working a lot on it and we are trying to be in progress and we have a huge trust in it and this is important. Now we started to see the fruits of the past 7 years.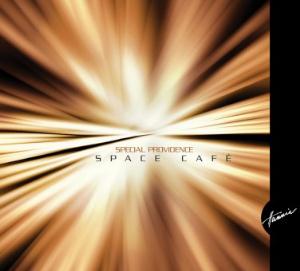 Over to your two albums. Please tell us more about the Space Café album from 2007

Its a real first and pathfinder album. Much more jazzy/fusion what we playing nowadays. anyway it has some great songs what we love to play.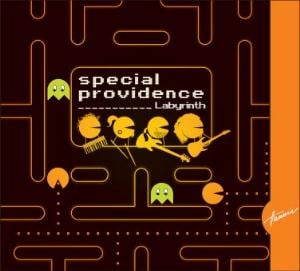 And your most recent album Labyrinth from 2008

Its much more progressive, braver and hard, i think we found ourselves in this album. it s a 3 years old album but we love this stuff.
This material has brought the breakthrough for the band in hungary and abroad as well!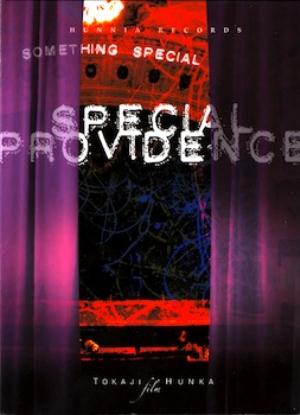 You released a dvd called something special last year. please tell us more about this dvd.

It has realased in march 2010. Has a concert part what we recorded in a wonderful old theater in budapest. You can also find interviews, backstage scenes and a short film about our studioworks.

For those of us unknown with your music; how would you describe you music and which bands would you compare yourself with ?

Its hard to say. I think its a unique style where we mixed a lot of styles which music speaks for itself. nice tunes, hard riffs, flying parts and lot of energy. I dont like to compare it with others but who loves the progressive rock/metal and the jazzrock or chillout music or the bands like Liquid Tension Experiment, Dream Theater, Porcupine Tree, Pat Metheny, Animals As Leaders, Tribal Tech, Cafe Del Mar they will find something interesting in our music.

You are currently working on your third album. what can we expect from this album.

We will start to record the new stuff in november and it will come out in January! I think we will make our best album ever which has very strong songs, much more powerful, progressive and clear and mature album than the other ones. Cant wait to record it :)

Besides of the new album, what is your current status and what are your plans for this year and beyond ?

We toured a lot in this year. After the gig in French Guyana we will concentrate to the album recording. We will have some gigs in abroad but the important now is to make the best what we can. We will have a big realase concert in Budapest on 12 of January and after that we will have a big European tour in April/May, festivals in the summer and in the autumn tour comes in Japan.

Future plans to play a lot everywhere in the world and making great albums and good, positive music for the people!

To wrap up this interview, is there anything you want to add to this interview ?

You can find the band at the following links below!
Thanks the interview and hope to see you guys on the gigs! ;)
Greetings from Hungary!
Thank you to Adam for this interview

Their PA profile is here and their homepage is here



Edited by toroddfuglesteg - October 20 2011 at 14:15