Your biography has been covered in your ProgArchives profile so let's bypass the biography details. But which bands were you influenced by and why did you choose that name ?
Ed: Troy and I have neen in bands together since the 1980s. One band rehearsed in an abandoned factory where there were several large barrels of unknown contents with "Druckfarben: stenciled on them. I used to label the cassette recordings of our rehearsals "Druckfarben" just for a joke. I still have these cassettes to this day. You can read more about this in our bio.
Peter: "Our biography explains the band name in the first paragraph. We all have a very wide variety of influences, both in and out of the prog world. But we all share a love of the great classic prog bands, I'd say especially Yes, Genesis, Gentle Giant and King Crimson.
For myself, I'd add that some of my other favourites include the Beatles, XTC, Radiohead and King's X."

Toronto is mostly known for the RST bands. Rush, Saga and Triumph. How is the music scene in Toronto now, 30 - 40 years later ?
Ed: I've been a huge Rush fan since their "A Farewell To Kings" period. In the early 90s I played a few gigs with Jim Gilmour and Steve Negus of Saga and Troy has played with Rik Emmett. The music scene here in Toronto has changed quite a bit since then I think. There used to be a lot of places to play as a band and still make a bit of money doing it. When I first started playing professionally it was all week long engagements. That soon turned to weekend work and now it can be hard to find regular gigs, especially for a progressive rock band. Our monthly prog jam at Roc N Docs in Port Credit (a suburb of Toronto) is going very well and gives us hope that we're doing the right thing.
Peter: "The Toronto scene is kind of unfocused now. I'd say there are now many, many small scenes in Toronto. It's fragmented. But that's not all bad... We're very happy and fortunate that so many prog fans in Toronto have been supporting us... and our monthly prog jam (at Roc N Docs in Port Credit, just outside of Toronto) has helped us become central players in a growing prog community in the area."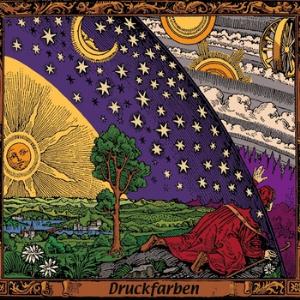 Over to your debut album. Please tell us more about your self titled album.
Ed: I had a few of these songs already which we worked up as a band and of course they changed as a result of input from the other guys. Phil, Will and I got together in my studio on a number of occasions and everything we wrote in those sessions appears on the record. We are very happy with the response so far and we're excited to get out and play it live for as many people as possible.
Peter: "We worked on this album over a period of two to three years, in various studios and our own home studios. Ed was the driving force behind the production and most of the writing, but we all put a lot of work into it you can clearly hear all our musical personalities on the record. Working on a record for so long, it's hard to maintain objectivity about it, but I think we're now all able to listen back and enjoy it. Happily the response has been fantastic, so that seems to indicate that we did a good job!"

There is no denying you sounds like Yes. But how would you describe your sound and music?
Ed: We are all lifelong fans of Yes. Thank you for the comparison! We try to write songs that are adventurous, not constrained by outside preconceptions of marketabilty or commerciality. We also don't want to write crazy songs just for the sake of it either. Melody is very important to us all and we want it to be the focus in our music. It's hard for me to be objective about our album .I think we're an amalgamation of all the classic bands we have listened to for years but I think there's a uniqueness to our music as well. Something Steve Morse said years ago really resonated with me. He said he thinks of his music as "electronic chamber music" I like the sound of that!
Peter: "Although we are all very serious about our individual playing and singing, I think we all really believe in the power of the song, and we want our music to have more depth musically and collaboratively than just being a show of technical skill. We want our music to be highly listenable, and not just by musicians. That's how we feel about the great classic prog that we all love—although it was full of great and interesting playing, it was also very melodic and memorable, and deep enough musically to set a mood when you put it on. We hope to achieve the same."
What is your plans now ? Touring, promotions, continuing with your other projects, starting on a new album or what is your plans for this and next year ?
Ed: We're trying to make sure this album gets heard by as many fans of this type of music as possible. We're getting quite a bit of interest in Europe which is a great thing. We're looking at headlining in some of the bigger venues here in Toronto and keeping our eyes peeled for opening spots on tours with bands we admire. We were privledged to open for Tony Levin's Stickmen last year and that went very well for us. Now that the album's finished we're diving in head first.
Peter: "We're promoting our CD locally and internationally via web promotions, and will be creating some videos to support that. We're hoping to play more and more in support of the album, especially at prog festivals. We will likely start working on our second album in the not-too-distant future, but it makes sense to focus our energies on promoting this one for a while first!"

To wrap up this interview, is there anything you want to add to this interview ?
Ed: Thanks for your interest! it's great to see that there is a scene for this music that's still very vital.
Peter: "Thanks to ProgArchives for providing such a great resource to prog fans around the world!"
Thank you to Ed and Peter for this interview