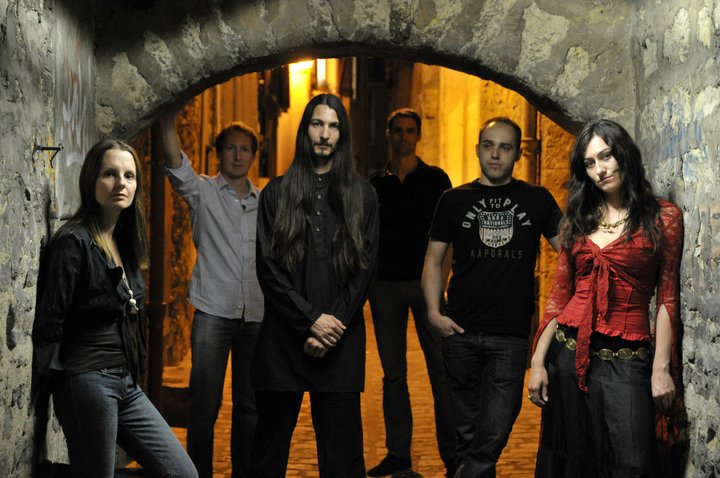 French act AKIN was formed back in 1998, and following two demo releases that were favouarably received by the local French metal press they were signed to French label Sacral Productions. Their full length debut album Verse was released in 2001, followed by the EP Forecast in 2003. A few years of inactivity followed, but in 2009 the band decided to have another go. The end result became the CD The Way Things End. Initially self-released in April 2011, and following the band signing to US label Progrock Records reissued worldwide later the same year.
I got in touch with the band and Matthieu Baker answered my questions.
###############################################################################
When, where and by whom was your band born ? Did any of you, past and present members, play in any other bands before joining up in your band ? Why did you choose that name and which bands were you influenced by ?
Back in 1998 we were all in the same high school in Lyon, we shared love for rock and metal music. Luc (bass), Romain (drums) and I (guitar) were in a hard rock band called super double dong, and Julien (guitar) started off in a heavy metal band called Lycanthropia. Even if we were not in the same bands, we were best of friends in the same class and eventually we decided to work together. Philippe (flute) and Pierre (keyboards) joined in. Our previous projects died off and and Akin became the center of attention. First the band was called Ecrabouillator for about two weeks and then we named it Mnemonia, covering songs from Metallica, Anathema, Moonspell, Edge of Sanity, bands who have strongly influenced us… We spotted a good singer, a friend of Guillaume's (percussions) by the name of Adeline Gurtner who also joined the band which was rechristened Akin. This name was chosen only because we liked the sound of the word. It also means "close to" which suits a band made up of old school friends.
How is the music scene in France now ?
I suppose it's like it's always been, very polarized by foreign bands. There are very few successful French bands in the metal or prog rock sphere.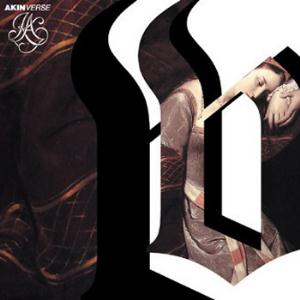 Over to your two albums. Your debut album was Verse from 2001. Please tell us more about this album.
At this point in time, we recorded two demos that enabled us to be sign with Sacral Productions. We then recorded Verse that was a combination of those two demos. The songs were based around poems by Edgar Allan Poe. The response was Very good despite the many faults that were obvious to us, such as the lack of experience of studio recording and perfectible musicianship. "Verse" enabled us to become a band considered as a very promising one by the French national press, and thanks to that, we opened for bands like Within Temptation, Dark Tranquility, Epica…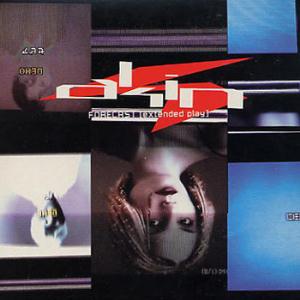 You released an EP named Forecast in 2003. Please tell us more about this EP.
It was meant to be a "forecast" for the next album which was originally due in 2007. The band was taking a more progressive rock turn at this time and we wanted to record some new songs we were working on.
And then you took a long break. Please tell us why, what happened and what brought you back together again.
All sorts of things got in the way. Our jobs, our private life, health problems, geographical distance… The reason why we could get back together is that we are still that bunch of high school friends that really enjoy each other's company.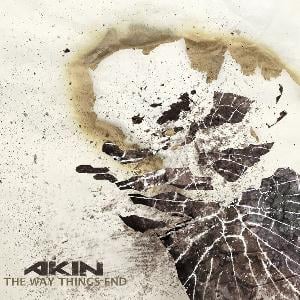 Your second and most recent album is The Way Things End released earlier this year. Please tell us more about this album.
Eight years after "Forecast" this album really sealed the deal. We had considered giving up but we eventually decided to finish the job since we had all of those songs on the back burner and decided to call this album the way things end.
In this album we gave our songs the progressive rock feel we had been developing the last few years We came up with a more "natural" sound, with very little compression on the guitars and added a string quartet and middle eastern and African traditional instruments to make our sound more interesting.
Your first album was released through Sacral Productions, your second by your self and then ProgRock Records signed you and re-released The Way Things End. What happened here and will we also see the re-release of Verse and/or Forecast through Progrock Records ?
There's been no mention of that. I don't think so. If we were to re-release those records, we would want to re-record them because although we think the songs are good, we didn't have the experience in 2001 to give a professional edge that lacks in the tracks recorded for Verse. We are currently working on new material so there's no talk of looking back.
For those of us unfamiliar with your music; how would you describe you music and which bands would you compare yourself with ?
I don't think we have one particular band which we try or happen to sound like. I can only say that we were originally influenced by Anathema, Guns n'Roses, Iron Maiden, The cranberries, Sting… a bit later by Dream Theater, the Porcupine Tree, and today, Aron Parks, Opeth... They say what you hear is what you sound like. That's what we listen to.
Is Akin a touring band or mainly a studio band ? What is your current status and plans for this year and beyond ?
Because of our individual agendas, it is not realistic to go on tour. Maybe we might at some stage do something along this line for a one off occasion but not in the foreseeable future. For now, we remain a studio band.
To wrap up this interview, is there anything you want to add to this interview ?
That you for giving us some attention and we hope you like our music. Merci beaucoup.
Thank you to Matthieu Baker for this interview
Their PA profile is here and their homepage is here



Edited by toroddfuglesteg - October 26 2011 at 07:16