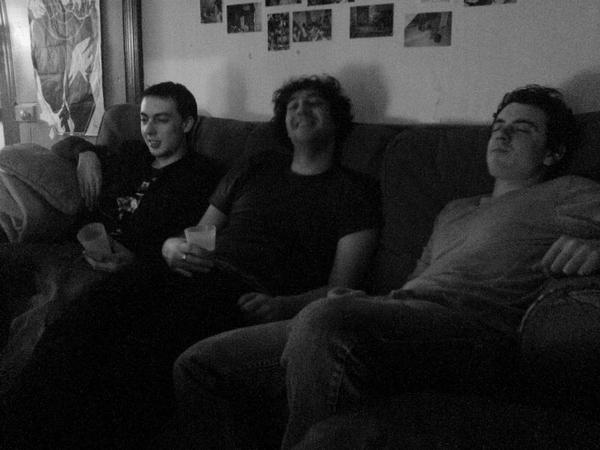 The Death of Her Money is a post-metal / sludge band formed in Newport, Wales in 2004. They have so far released two albums and some EPs.
I got in touch with them and Darren Kaskie answered my questions.
####################################################################################
When, where and by whom was your band born ? Did any of you, past and present members, play in any other bands before joining up in your band ? Why did you choose that name and which bands were you influenced by ?
In class registration in Rhymney Valley high School when one morning while everyone had to call out their names to the teacher we said let's "start a band" for a laugh, me and Nicky (original bassist) had a guitar and a 40 watt practice amp. We asked Ian to play drums because we saw him play snare for the school marching band, he didn't have a drum kit, just a pair of sticks. We also had a guy called Adam Kent in the band for the first couple of practices, our original line-up was 3 guitars and a pair of drum sticks, this was our first band that morphed and progressed over the years into TDOHM, some people may say it's a different band and I guess officially TDOHM started in 2004 but we had been playing music together since 1998.
The band name came from one of our song title's from this period of around 2002 – 2004 when we were finding it hard to make the band worth doing, we felt lost creatively, we'd all also moved to different parts of South Wales so it was harder to practice and I think there was a sub conscious barrier holding us back, we just felt we needed a fresh start so we wanted to change the name of the band, plus we'd had a break for about 6 months and during that time I had started writing heavier and more focused songs, we got the name from an old song we had, it was a very angry song that was designed as a vent for our frustration of this era, the song was kind of like our set closer that we'd just f**k sh*t up to.
I wouldn't say we were influenced by any band's in particular at the time, we have always had very different taste's in music and I was listening to all sorts of stuff around this time, Warp records stuff, dance music, Metal, Hardcore, drone music, punk, hip hop e.t.c.... I listen to pretty much everything so we were influenced by everything we liked.
The only band I know from Newport, Wales is Desecration. How is the scene in Newport now ?
Desecration have been around for a long time but they rarely play in Wales let alone Newport, it's a special occasion when they do. The Newport scene is struggling at the moment, there are very few gig's going on as some venue's have shut down, more bands seem to practice in Newport rather than play gigs, Cardiff has the gig's these day's.
This is an archive based interview also intended for the fans you get well after both you and I have passed away so let's go straight to your albums. Please give us your views/some words on your Eps & albums, starting with.......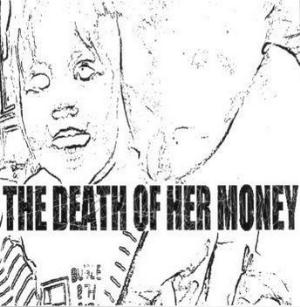 sh*t Shaped from 2004
This was a home made demo that we recorded with our friend Mr Eduardo from Newport electro / noise band "Snork Maiden" on his digital 8-track recorder, I remember him being really happy with the radio effect he put on my voice. I made the packaging myself after spending hours copying CD-R's and printing off CD labels and sticking it all together but I loved doing it, it was exciting, i didn't know I was being DIY and all that sh*t, it just made sense. "American Cemetary" was the b-side song and it was this demo that got us noticed by some good people around the South Wales scene at the time, we started getting on good gig's after its release, it was fun making this demo.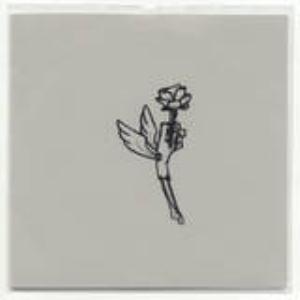 Scandinavian Accent from 2006
A local hardcore / punk label called "Rat Patrol Records" who at the time were a collective of South Wales punk / hardcore types asked us to record this song and that they would pay for it to get pressed onto vinyl, we obviously jumped at the chance. It was recorded underneath Cardiff Central train station underneath an arch of a viaduct, it was during winter time and it was so cold in that arch our hands were too numb to play our guitars, we recorded it with Jim Williams from SW punk band "The Take" on analogue reel to reel tape, Jim was such a nice guy to work with, we bought the tape but couldn't pay him hardly anything and it was f**king freezing for the whole 3 day's we spent there and he didn't complain once.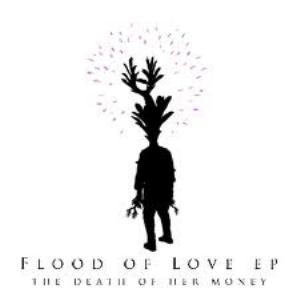 Flood Of Love from 2007
This was recorded with Jeff Rose and Martin "Ginge" Ford (ex-Dub War) at Nott-in-pil studio's in Pil, Newport. This came from the "Spirit Of The Stairwell" session's but these song's had slightly out of tune bass on the original mix's that we never noticed in the studio, we only noticed what the weird sh*tty noise was weeks later but we couldn't afford to go back into the studio (or maybe we were too embarrassed) but we were still waiting for our album to be released and it seemed like it was never going to happen any time soon so I got the audio files from the studio and we re-recorded the bass and re-mixed the 3 songs ourselves, on the CD there are only 3 tracks because we decided to connect the two songs "Your Time Is Over" and Serpent Sleeps" together so you can't skip straight to the latter. The last track "Chinese Swimming" was written and recorded in my house specifically for this E.P. because we felt the 3 tracks wasn't enough to call an E.P. It was never intended to be 16 minutes long it just came out of nowhere and we went with it, it's the only TDOHM song we've never played live.
We self released it in November 2007 through our own Suntreader Recordings label with hand made sleeves.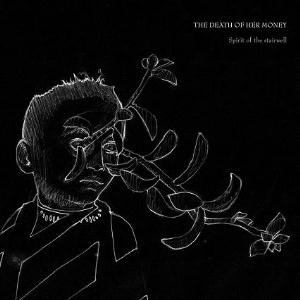 Spirit of the Stairwell from 2008
This was our debut album released on Superfi Records and Rat Patrol Records, we were happy to be involved with Superfi as allot of bands we respected were on that label. The release took ages to come because of money and distribution deadline's getting pushed back all the time, it was tiring at the time, we felt momentum had been lost but it actually turned out for the better because just as the album came out we had some tours booked and some press coverage in Rock Sound magazine. When Rock Sound included it at number 44 in their top 75 albums of that year we were very surprised, we'd never had any involvement with magazine's or anything like that before. Scandinavian Accent is the song that people still shout for when we play live, after the release we played allot of gigs and toured the UK, we had some fun times and met some great people and bands, it was at this point that it became obvious that Nicky was in another place to the rest of us, sometimes he would be too drunk to play gig's and would get very aggressive towards the rest of us, also his playing was suffering and he walked off stage one night leaving me and Ian to finish the set and I think that was pretty much it for him. He played a few more shows after that but stated his feelings towards us and the band and we decided to let him go. We still have allot of respect for him, he taught me how to play guitar, It's sad we never speak to each other anymore.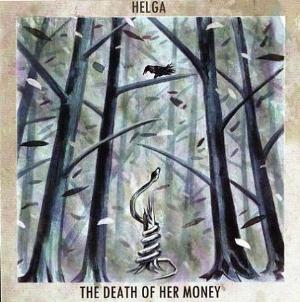 The Death Of Her Money / Helga from 2010
"Helga" approached us via the internet one day out of the blue about doing a split CD with them, we'd never heard of them but loved how dark and deranged they sounded when we checked them out so we said yes, they arranged everything with the artwork and the two labels "Opposing Music" and "Delicious Music", we just gave them our 3 songs at that was it. "Poems" was actually taken from a session we'd done with Carl Bevan (60ft Dolls) around that time but we only used the drum tracks and vocal take. We re-recorded everything else ourselves. "Truth" was used as a little teaser for "You Are Loved" and "Down + Out" was taken from a cassette tape of weird jam's and experimental idea's called "Development From Other Chambers" we were planning to self release on cassette at the time but never did.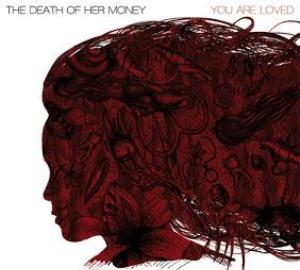 You Are Loved from 2010
Since "Spirit Of The Stairwell" we just focused on playing live, we got our friend Alex Morgan into the band to replace Nicky, we had already written "You Are Loved" by this point and just played the songs live for about two years before releasing it, It's a very live, straight up rock album in a way, I guess we wanted to rock out a bit more playing live. The recording was a horrible experience as the session's were difficult and the final mixes got lost due to a hard drive malfunction, we were gutted, somehow the album got recovered by some patient computer tech people and we were back on again, then we were struggling to find a label to release it until the Russian label "Slow Burn" asked if we'd be up for doing it with them, that connection came from the split with "Helga" so we have them to thank as well as Slow Burn for the release of this album.
For those of us unfamiliar with your music; how would you describe you music and which bands would you compare yourself with ?
I personally struggle to describe our music but that's because whenever someone asks the question I probably think about it too much, I guess its pretty simple primal music, it relies on a constant beat that pulls the listener in and the guitar's fill the space with heavy ambience. Our riffs are more like soundscapes with fragments of melody and discordance and the vocals give it the primal intensity that reminds the listener that there's humane emotion in it, so pretty simple.
I don't like to compare us to any other bands, I have respect for all bands and everyone who has influenced me but I think that namedropping makes it too easy for people to categorise our music and we want to be as individual as possible.
How is the creative processes in your band from coming up with an idea to it's being recorded ?
We try to be as spontaneous as possible when it comes to writing, we like jamming idea's weather that's the whole band or on our own, then find something you like and work on it a little bit to then find that the first version was always the best one.
We try not to over think our creative process, sometimes an idea will pop out of the time in practice where someone's setting up equipment or tuning their strings, we always record our practises just in case someone plays something we think we could use in a song, and if we don't catch anything then we still have hours of us arguing on tape which is always hilarious to listen back to.
What is your schedule and plans for the next weeks and months ? Touring or anything else ?
In just over a week we're heading to Ukraine and Russia for two and a half weeks on tour with our label mates "Starchitect". It's our first time to play in these countries so we're very excited and hopeful that it goes down well. We've been very busy building up to this tour getting everything sorted for our trip.
We've also been writing new songs for our third album that we're very excited about, we plan to record it ourselves early next year and hopefully more touring around Europe around the same time.
To wrap up this interview, is there anything you want to add to this interview ?
Thank you to Darren for this interview