The term progressive rock just won't do. Not when you're discussing the bombastic, purifying, spiritual, cathedral-ceilinged enigma that is California's UNDER THE SUN. Band sage Chris Shryack can wade into the name game with ease, but that's as far as he will go. Can something this large and panoramic be called progressive rock, or even neo-prog? Likely not. Chris amusingly thinks about it for an instance, and decides that he likes the term "cinematic symphonic art rock!". More at their PA profile.
I got in touch with them and here is their story.
#########################################################################################
When, where and by whom was your band born ? Did any of you, past and present members, play in any other bands before joining up in your band ? Why did you choose that name ?
Lead vocalist/guitarist Chris Shryack, bassist Kurt Barabas, and keyboardist Matt Evidon grew up in Los Angeles. Drummer Paul Shkut hails from a suburb of Toronto. Kurt & Matt go the furthest back, to the mid 80's and a band called Silent Son. Chris was the earliest member of Under The Sun, also from the 80's. Kurt joined in the late 80's, Matt in the early 90's, and Paul a few years after Matt, along with a series of other personnel changes before the eventual lineup of the four who created the 2000 debut release.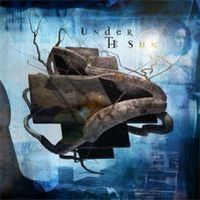 Over to your studio album and the live album. Your debut album Under The Sun was released in 2000. Please tell us more about this album.
The studio album was recorded and produced in Kurt's studio in Chatsworth, a suburb of Los Angeles, except for Paul's drums, which were recorded 20 miles away in North Hollywood. We flew to Toronto with the tracks to be mixed by Terry Brown.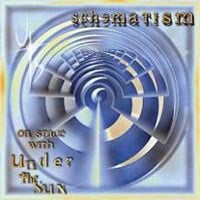 Your live album Schematism: On Stage with Under The Sun was released in 2005. Please tell us more about this album.
This is the June 2001 live performance at Nearfest in Pennsylvania. It was mixed by Brad Aaron, who also worked on the Kansas album "Monolith". The Nearfest gig has a historical anecdote. Booking shows in Los Angeles is no problem, but the city has not been very receptive to Progressive Rock since the 80's. We had returned to L.A. from Terry Brown's Toronto studio after the mix sessions for the debut CD, and were playing our first local shows promoting the upcoming release. We hadn't performed much during that year because of the recording and the trip to Canada. We were not yet well rehearsed. One of our first gigs was at a small bar with nobody running a board and only two cabinets. We have been said to create a "wall of sound" when performing. Well, we sure didů. partially blowing out one of the speaker cabinets. The show ended, and the bartender declared "last call". While we were packing up, a guy walked in and approached us. "Hello guys. I'm Rob LaDuca from Pennsylvania. I'm considering inviting you to perform at the upcoming Nearfest. Is it too late to throw your gear back together and show me your stuff?"
This guy flew out to surprise us like this, at this hole-in-the-wall, with a sound system that was in shambles. We were barely rehearsed.
We looked looked over at the bartender droopy-eyed, who gave in, and we put our gear back up.
This CD was out at this point, and the first track, "This Golden Voyage", was receiving positive reviews. We rocked it hard. You know the rest.
What have you been up to since the release of your studio album eleven years ago ?
Kurt has performed on two releases: the Amaran's Plight 2007 release "Voice In The Light" with Nick D'Virgilio, DC Cooper, & Gary Wehrkamp, and the Roswell Six 2009 release "Terra Incognita: Beyond The Horizon" with David Ragsdale, Michael Sadler, James LaBrie, John Payne, Lana Lane, Erik Norlander, Gary Wehrkamp, Martin Orford, Chris Brown, Chris Quirarte, and Mike Alvarez. Chris sang along with Steve Walsh on "Inventions", a track from Trent Gardner's 2001 release "Leonardo - The Absolute Man". We've all been involved in various musical projects since the debut CD.
How is the scene in your area now and is it easy to get gigs for you there now?
Our genre is better received in Europe and the American East Coast, but we've had some great shows in Los Angeles as well.
What is your latest update ? What is your plans for this year and beyond ?
Work hard, play hard.
To wrap up this interview, is there anything you want to add to this interview ?
It's been six years since the last release. The future of Under The Sun is unknown, but we appreciate being asked by fans over the years to make more music. We'll see !!
Thank you to the band for this interview