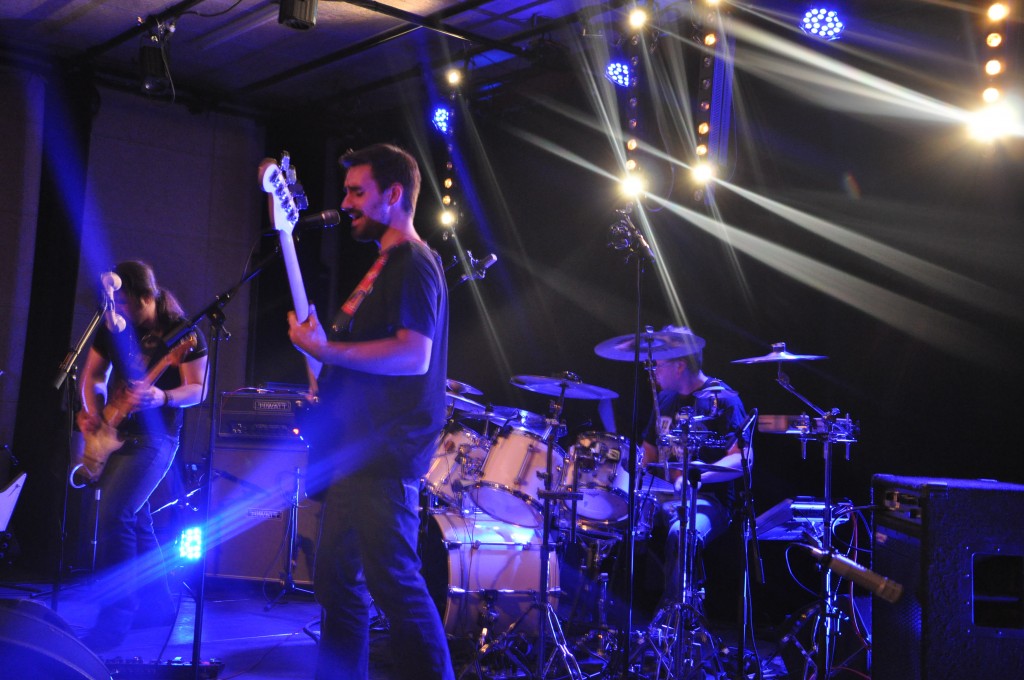 The three piece ORATRISM are a French band from Grenoble who formed in March 2008. The line-up consists of Axel Moreno on guitar, loops and backing vocals, Galdric Marcotte on bass and vocals and Vincent Renaudin on drums and samples. The band have a powerful but raw sound and describe their music as "the combination of dark ambiances, progressive structures, rhythmic variations, and ambient rock, with music influences ranging from kraut and experimental rock to post-rock/metal. Their compositions originate from improvisation and are influenced by pictural art."
I got in touch with the band and here is their story.
##################################################################################
When, where and by whom was your band born ? Did any of you, past and present members, play in any other bands before joining up in your band ? Why did you choose that name and which bands were you influenced by ?
Oratrism started out in march 2008. We already knew each other at the time and we had played together a few times. The first time we happened to jam just the 3 of us we decided that was it! We all played in a few projects before that never led to any great musical activity.
We choose that name because it was something that was unique and we were the only ones who could decide its meaning. We are influenced by Kraut rock, 70's heavy rock but also post-rock, metal and post hardcore. Our main influences are King Crimson, Tool, Isis, Mogwa´ Heldon (Richard Pinhas), Magma and more recent French bands such as Aussitot Mort and Doppler.
Your concerts sometimes also includes an artist on the stage painting a picture while you play. Please tell us more about this novel concept.
Since we started the band, pictorial art has always been something we talked about a lot. We've always tried to combine sound and image. Either by trying to "paint" a landscape or a situation with the music we play or by adding video or some pictorial art in our shows. The project we've made with the painters performing at the same time was a great experience and we've done it again a couple of times. The painters were painting what they felt with regards to the music and we improvised as well, being influenced by them. All the walls they were painting were at a different angle, and there was only one spot in the room where the camera could see the three canvases as one big wall. So the performance was for the painters to paint something that connect to the other walls. It was a really exciting experience being involved, from concept creation to the implementation of the layout and then performing the show itself!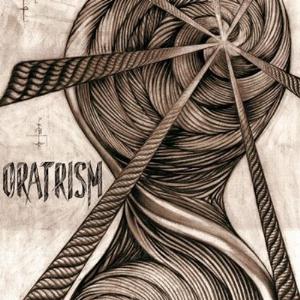 Over to your only release so far. Please tell us more about your Fact(s) EP from earlier this year.
The concept of this EP is the thin line between reality and fiction. It's basically a story of a man who sees the world loosing control while at the same time fighting against this power that is trying to take control of his own thoughts and visions.
Fact(s) because is he seeing "facts" (=reality)? / or the fact that he is losing his freedom....
This EP was recorded with the help of Control Studio in Grenoble.
It was a great experience because we played all the songs at the same time and in the same room as we wanted the record to sound more organic and lively.
For those of us unfamiliar with your music; how would you describe you music and which bands would you compare yourself with ?
It's hard to say... We would probably say it's mainly a power-rock trio in the energy combined with progressive ambiances, rhythms, and variations. We would say it can be similar to Mogwa´, Pink Floyd , The Mars Volta, Isis, but a mix of them at the same time. We've never had one style of music nor a specific band we've wanted to come close to.
What is your plans for the rest of the year and next year ?
For the rest of this year, we have a special CD package that we want to put out. We've done the entire cover ourselves, from silkscreen printing to making design/prototypes of the CD cover. Then we'll have it manufactured by a local company. Next year we are planning on composing new songs, experimenting with new ways of playing our instruments and different ways we can play together.