I've been a fan of
Senogul
's music since they released
Tr?nsitos
and I was floored by their 2007 s/t album, showcasing their eclecticism and affinity to various styles of music, from flamenco to tango to rock to jazz etc.
I've featured that album and the band here in the forum in various previous threads, and now that they've released their new album
III
it is time to do so again. Read reviews
here
.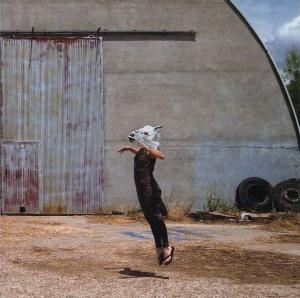 Again, they show their quality craftsmanship at songwriting and musicianship, and write lovely melodies that mingle a variety of influences.
Here's the post I dedicated to the album on my
blog
:
The Spanish eclectics return...
Senogul
is a band that wears the tag Eclectic proudly on their sleeves. The musicians in this band are not afraid to wet their toes, and even their entire feet, inside waters of all kind. Be it rock, jazz, flamenco, avant-garde, samba, tango, electronic, classical, you name it.
Senogul's latest release,
III
, not only continues this path of theirs, but even broadens it. In here, you will hear diverse styles, a plethora of influences, all intertwined into a coherent piece of modern progressive music.
This album is a non-stop musical ride that travels various landscapes and gives you a taste of all those different places. While this has the potential to be incoherent and messy, in Senogul's hands you are safe. These talented musicians weave a tapestry of alluring melodies in multiple guises and styles. If you liked what you heard on their 2007 s/t album (which I reviewed
here
), you'll love what they present here. An even more eclectic collection of compositions, tight musicianship, liveliness and upbeat spirit and of course beautiful tunes.
Information on where to buy it
here
(scroll down).
Track list:
1. The Nightstalker
2. Pijamas
3. La serpiente de jade
4. Paraná
5. The black cat
6. Tales from Buanga
7. Gameland
8. Sopa colorá
Personnel:
Pablo Canalís :bass, percussion, voice
Eduardo Gª Salueña : piano, keyboard, minimoog
Pedro A. Menchaca : electric and acoustic guitars
Israel Sánchez : electric and acoustic guitars
Eva D. Toca : drums
Guest musicians :
John Falcone : fagot
Alejandro M. Ares : accordion
Iris Cárcaba : violin
Juan Antonio Martínez: baritone and alto sax
Rafael Yugueros : drums
Chema Fombona : drums and percussion
Marcos Mantero : synthesizers
Theodosii Spassov: kaval
Luis Cobo "Manglis" : electric and acoustic guitars
Pedro Ontiveros: soprano sax, flute
Abelardo Freitas: Abotronics