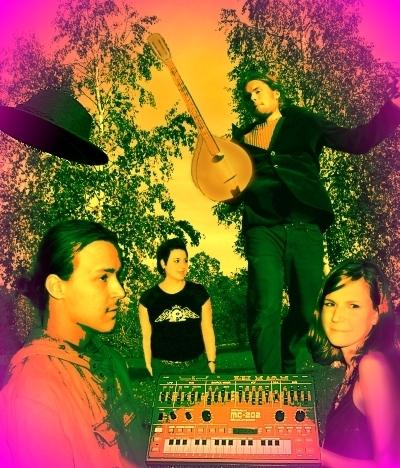 UTTU is a Finnish outfit that was founded around 2002, first and foremost as the creative vehicle of Uttu Aavas. He seeks to combine musical elements from Progressive, Ambient and World Music, and the first concrete result of this creative aim was the debut album Starlight Origin, released in 2007.
I got in touch with them and the band answered my questions.
##################################################################################
When, where and by whom was your band born ?

U.T.T.U. -band was started as solo project in year 2003. In cost-town of Naantali, Finland.
Composer Aavas started composing early song versions, that ended finally on theme album Starlight Origin.

Did any of you, past and present members, play in any other bands before joining up in your band ?

Here's some background of members and guest artists:
Aavas has played in many band projects over the past years. Mostly in progressive "life-style jam bands"
Luisa Dovalo had been a vocalist in blues bands.
Ninni has background as oriental dancer and choir vocalist.
L-Jay was working with Aavas writing poets and jamming in experimental Live-projects in the past.
Didgeridoo Artist, Robin DeWan joined the Live shows as guest artist.
Percussionist Masa had played earlier in Finnish indie band TV-Resistori.

Why did you choose that name ?

Name UTTU was solo project name in earlier years and when solo project turned into band, the name had new form - U.T.T.U.
- Utuinen.Taival.Tähtiyön.Unessa.
(English translation - Misty.Path.in Stellar-Night.Dream.)

Which bands were you influenced by ?

Air, Massive Attack, Mike Oldfield, Zero 7, Björk, Pink Floyd, Jarre, Tangerine Dream, and many others.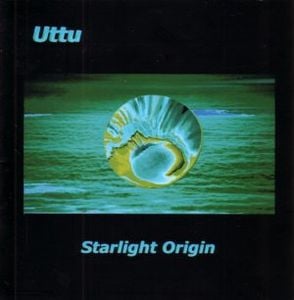 Over to your only album so far. Please tell us more about your Starlight Origin album from 2007.

In the year 2003, Aavas was mostly infulenced by Progressive Rock, Ambient and World Music and decided to gather these musical elements on his solo project named Starlight Origin. Over the years Aavas had become multi-istrumentalist and was collecting ethnic instruments.

After the songs were arranged and composed, the album recording was starting in year 2004. Uttu Studio moved to an island in south-west cost of Finland.
During album recordings Aavas asked vocalist Luisa Dovalo to join in the studio work and their co-operation started with jamming sessions in studio surroundings.

After the long recordings and final arrangements in year 2006 ,
Starlight Origin came in form of theme album, inspired by Space, Nature and Science Fiction. Album Premiere Night was set in Indoor Swimming pool, located in Uittamo, Turku.
Ambient show by the water, with live visual arts and oriental dancers.
Exotic vibes, indeed.

The music is a bit difficult to pinpoint. But how would you describe your music and which bands would you compare yourself to ?

Music can be described as electro-acoustic. Mostly instrumental. Progressive flavored.
Genres would be: Progressive Rock, Ambient and World Fusion.
Our sound is more often known as the "Stellar Stream" sound.
We would say, our sound gives a motion of visual and mind moving ambience.

Bands in same genres, we guess are:
Air, Mike Oldfield, Pink Floyd, Jarre, Massive Attack, Tangerine Dream, etc.

What have you been up to since the release of the Starlight Origin album ? What is your plans for this year and beyond ?

U.T.T.U. has been performing Live with
oriental dancing and didgeridoo sets between years 2006 - 2010. Mostly art rock shows.
Aavas went to Curacao Island (Caribbean Sea) in 2009. To film some music video material.
After the journey he recorded side-project album -
Clairvoyance - Album, 2010 (www.myspace.com/lengoth)
Gateway To Magellan DVD was released in summer 2011,
including Live and music videos over the years.

Vega Messenger 2012 is a milestone for us.
Combining progressive rock with symphonic elements and ambience.
Will be released soon. Tune in for more !

To wrap up this interview, is there anything you want to add to this interview ?

Information of U.T.T.U.'s new projects:
Vega Messenger 2012,
Gateway to Magellan DVD,
and other album reviews.
Visit:
www.starlight-origin.net/feedback

Listen at:
www.myspace.com/uttu

Thank you to the band for this interview