MYRIAD is a progressive rock duo from Brisbane, Australia.

Evoking the epic spirituality of artists such as YES and TANGERINE DREAM, and with an energetic, space-rock attack reminiscent of 70's RUSH, MYRIAD aims to create deep and reflective music to take you on a soul journey.
MYRIAD has recorded two albums to date; the dreamy 'Sea Of The Sinking Sun' and the epic 'Floating On Ascending Plains'.
Extended, multi-part compositions featuring spacious, layered guitars, other-worldly analogue synths, commanding, detailed drum work, ethereal melodies and majestic themes contribute to a deep and reflective yet energetic sound that recalls the sensibilities of 70s progressive rock artists such as early PINK FLOYD, GENESIS, Mike OLDFIELD and many others!
I got in touch with them and Matt Heindorff answered my questions.
######################################################################################
When, where and by whom was your band born ?
Myriad was born a real long time ago! It was in 1995 to be exact, in the seaside town of Cleveland (near Brisbane, Australia).
It was me who got it going, I had aspirations of starting a band that could deliver a greater variety of sonic colours, rather than just the heavy guitar based music that was big at the time. My first love was progressive rock so it was definitely going to be a prog rock band!
So I made up some signs and put them in music shops around Brisbane, listing my influences, such as Yes, Pink Floyd or Jethro Tull. It was really odd to see, because basically everyone wanted to put together some kind of metal or punk band, and the influences were always Metallica or Nirvana. So when people who knew the 70s prog bands saw my signs they were intrigued and called me up just to see what was going on. It was through these little signs that I met everyone who ever joined me on a Myriad recording. They were certainly worthwhile!
Did any of you, past and present members, play in any other bands before joining up in your band ?
Yes, we sure did. The first person I met from those signs was a bass player called Simeon. We formed a prog-inspired band called Florian Geyer. Another sign led us to getting involved in a really bad compilation CD called Propaganda '95 … it was full of all these death metal bands and our music was totally out of place!
However, it was through this CD that we met Justyn Roebig, who was in a heavier band called The Shy Run. Anyway, our bands all broke up as bands do, and Justyn and I got together pretty much immediately and started working on Sea Of The Sinking Sun. Later Simeon, Justyn and I joined forces and formed a heavy prog band called Xenos Paradox. We made some demo recordings and played a few shows around Brisbane.
Moving forward in time a little, I next met Darren, who played drums on Floating On Ascending Plains, through a good friend of mine. Darren wasn't playing in any bands at the time. I think he'd had enough, so I was very lucky that he agreed to work with me. He was wonderful … really into Genesis and Yes and a real talent.
Moving up to the present time, it was through yet another sign (online this time!) that I met Steve Clarke. He called me up and throughout the conversation we discovered that he had lived in the same house with Darren, and the two had even jammed on drums from time to time. I took it as a sign that Steve was THE ONE!!
Steve has been involved in a lot of projects. In the 70s he played really serious and complicated prog rock with his band Tamasha, even going as far as performing in the Sydney Opera House.
He was also a founding member of a band called 'Flowers' which later went on to become pop giants Icehouse. He's been around a while and sure has done it all.
Why did you choose that name and which bands were you influenced by ?
I was searching for a name that seemed to have a 70s prog rock ring to it … and the word appeared to me from the pages of either a book or some brochure I was reading … something like that. I immediately liked the sound of the word and I liked the meaning – which refers to a great vastness and variety of things – so I visualised it for a couple of days and began to love it. This was just before the internet arrived, so of course, I thought I was the only person in the universe who had ever thought of the name. Later I found out there were in fact a myriad of Myriads!
As for influences, there is no question about it; 1970s progressive rock bands are it! Pink Floyd, Yes, Rush, Tangerine Dream, Genesis, PFM, Jethro Tull, etc. There is also a little heaviness in there at times influenced by Soundgarden or early Dream Theater. More recently I love Kevin Moore's Chroma Key and Van der Graaf Generator.
Brisbane is a pretty big city in Australia. It was under water some months ago due to some horrendous flooding. How is the music scene there now ?
Yes, there were serious floods. Last year, I went out into the desert with my father, an epic 7000km journey by 4WD, and you realise just how vast, empty and dry this continent actually is. Everybody lives on the coast where it is green with nice beaches, so it is easy to forget that we are perched on the rim of a massive desert. Periods of drought are only ever truly broken by flooding, and Brisbane had been dry for a long time. On the positive side, the heavy rains really restored the waterways and river systems of the country. If you go inland now you'll find lakes and flowers!
As for the Brisbane music scene, I would describe it as very healthy and flourishing and there is a lot of variety, a lot of festivals and events. There also seems to be a lot of awareness about progressive rock compared to before, mostly due to bands like Karnivool and Tool … darker, heavier styles that sometimes share the structural or rhythmic complexity of earlier progressive rock.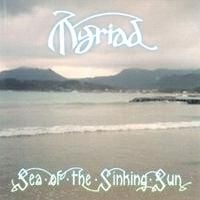 Over to your two albums. Your debut album was Sea Of The Sinking Sun from 1996. Please tell us more about this album.
The album was born from a profound personal and musical awakening I had the first time I went to live overseas (in Japan). It was a very intense time and the new environment had quite an impact. Gone, Outside Smile and Cold Under This Sky reflect some of the experiences I had that first time, some aspirations and disappointments, deep impressions … others such as North Sea Road, Destiny's Midst and Almost A Joker are purely from the imagination, based a bit on a love of nature and imaginary worlds. They were the first group of songs I ever wrote, and were part of a greater discovery as to how music could express an inner world.
I was really inspired by early Pink Floyd and Yes. I bought an electric guitar and started teaching myself (I had studied piano so it was easy to get started.) Without really knowing anything about how to play guitar, I just started inventing chords and phrases that I really liked, looking for something that spoke to me. I came up with Outside Smile in this way.
After I had a bunch of songs written, I decided to make an album out of it. I hired a 4-track machine, recorded everything at home with a drum machine and released it on cassette tape to all my friends! I really liked the songs and felt that they deserved a proper recording. So later on I decided to make the definitive version. I got in touch with Justyn and he was very enthusiastic about the project. We started rehearsing in a warehouse in Cleveland and a few months later, I had saved enough money to get the drums recorded in a studio.
Anyway …. as soon as that started, I very quickly ran out of money! I realised I had to record certain things myself or the project was doomed. Over the next few months, I borrowed a 16-track and recorded at home and in a warehouse … I even set the guitar amp up in my car and used that as a recording booth! For the more important parts I went to whatever studio I could afford and recorded a few more tracks, financing the whole thing along the way with really glamorous jobs, such as delivering pizzas !! Hey … an evening's worth of work meant more time in the studio, so it was worth it!
Eventually it was ready for mixdown. I took the tapes to Mick Borkowski at VibraFeel and he polished up my sonic mess rather nicely. I was very proud of it, I still am. It was a great exercise in youthful, suburban, do-it-yourself-ness.
The title reflects the environment where I live here in Australia, right by the sea. I used to walk down to the sea just near my house and think about the songs we were recording for the album. Although being on the east coast, the sun doesn't sink over the sea, it rises … so there's a bit of a contradiction in there somewhere!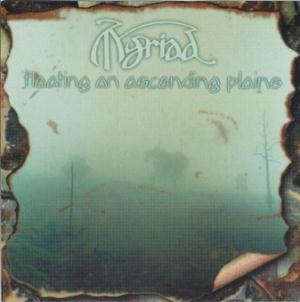 our second and most recent album is Floating On Ascending Plains from 2001. Please tell us more about this album.
Floating was all about the music and I approached it with a sense of great freedom. My plan was simply to record the sounds and music that I loved without concern for any other opinion! If it ended up sounding dated or clichéd at times … fine. If it was unique or exciting … great. The only requirement was that I had to love it!
There was a big jump in skills and confidence between 'Sinking' and starting 'Floating'. I was listening to Genesis (Foxtrot), PFM (Photos Of Ghosts), Yes (Keys To Ascension) and Dream Theater (Falling Into Infinity) a lot at this time, and these albums really influenced the structure and creative vision for the pieces. I had also started indulging in my passion for vintage synthesisers and these instruments helped shape the compositional process. For example, I would find a sound or texture that I loved and that would inspire a whole new section of music, particularly on the track 'Visions Of Sinai'.
The album has a quite a spiritual theme running through it. It explores some ideas I was absorbed in with regards to spiritual development, set against the backdrop of actual experiences I had on a journey in Northern India. It follows the stages of spiritual development, starting from ignorance, moving to increased awareness, doubting all those new realisations then hopefully progressing on from doubt to seeing the reality of the bigger picture.
The title itself was a phrase that occurred to me whilst travelling in Nevada in the United States. The desert there seems to gently sweep upwards into distant mountains on the horizon, and amidst the vastness, I wanted to take wings and start flying across the plains, sweeping upwards into the distant ranges; hence Floating On Ascending Plains.
Anyway, I came back to Australia full of demo tapes and epic ideas and had the good fortune to work with Darren. I didn't need to explain a thing to Darren. He knew exactly what to do with the music.
Like Sinking, some of the recording for Floating was done at home. Even though the music side of it was a great adventure, I remember the recording side being quite a misery! Once again, I was at the limit of my savings, racking up studio fees the whole time and mixing sessions were really, really intense.
After being out of print for some time, the album is now available again on CD, freshly remastered and sounding great. You can get it at Synphonic, Musea or at our website:
http://www.myriadrealm.com
For those of us unfamiliar with your music; how would you describe your music and which bands would you compare yourself with ?
Tough question! Let's see …. I would say Myriad has a strong 70s feel, the music tends to be cinematic and spacious, sometimes like a movie soundtrack. It has the lush and symphonic keyboard and guitar work of 70s progressive rock, but delivered sometimes with a heavier rhythm section. It can be a bit space rock at times. The focus is on melody and lyrics tend to explore contemplative themes.
It's always hard to know who to compare yourself to - you don't want to flatter yourself too much! But I like to think we bear similarity to Yes, Pink Floyd and Genesis in terms of musical structure, creative ambition and instrumentation, and early Rush in terms of energetic delivery. We possibly are more similar to the earlier music of those bands rather than the later.
We have been compared quite a bit to Porcupine Tree. I'm actually a bit of a latecomer to their music, having only got into them recently, and they are absolutely wonderful. Any comparison to theme is a real compliment.
How is the creative processes in your band from coming up with an idea to it's being recorded ?
Writing music comes from a very 'right-brained' place for me. I sit at the keyboard or the guitar and drift in search for harmonies, melodies and motifs that move me. That is the criterion, something must stir within. When I hit upon something, it really does seem to come from another place and suddenly, the whole idea with all the arrangements and instrumentation seems to suddenly appear in one instant (on a good day anyway!)
From there, I usually make a demo of the idea to see whether it is actually has any merit. If the demo works out well, I will then start working with drums to get some human life and energy into the track then start recording, gradually add layer upon layer until the idea has completely 'spoken' itself. In almost all cases, the music and lyrics are written in isolation, and generally the music is first.
Everything I write has some basis in actual inner or outer experience. That can be expressed entirely musically, without any lyrics at all. Our new song "Reminded" is an instrumental, yet every note of the long guitar solo evokes moments and environments I have passed through, it all represents something.
Your third album is ready to be unleashed according to your homepage. Besides this new album, what have you been up to during the last ten years ?
A lot of interesting adventures actually!
Shortly after we finished Floating, Darren and I both went travelling. The album did well for a while, but sadly the label we were with ran into hard times and soon after, met its demise, which was a real blow.
After that, I decided that instead of jumping back into band activities, I needed to start investigating more seriously some of the things I had been singing about on Floating. That led me into some interesting and deep situations exploring the spiritual traditions of Japan for a few years. During this time Myriad related activities came to a halt, although I still kept writing and recording demos where possible.
In 2007 I came back to Australia and the last few years I have been studying (at the Conservatorium of Music in Brisbane) as well as slowly working on new Myriad material with Steve, travelling a little, and also working with a band called District Of East.
What can we expect from the new album ?
Well as a matter of fact, we have a brand new song out right now that you can listen to! Please do go and download it free at:
The track is an instrumental, called 'Reminded'. It features an epic, stadium rock guitar solo, recorded right in the bedroom! Just make sure you have your cigarette lighters ready to wave in the air in the second part and you should love it!
At this stage, Steve and I have decided to release the new material track by track as digital singles. If people like the new material and there is enough interest, we will add some extra goodies and make it into an album.
Other songs to follow include an epic called 'Lament For Empty Sky'. This one is quite guitar driven, in the spirit of 70s Rush, with some intricate and powerful drum work from Steve. It features vocals too!
Another song is called 'First Snowfall', written by Steve. It's a relatively short and atmospheric piece with a strong modal groove behind it, layered on top with meandering e-bow lines and spacey analogue synths.
There is also another lengthy epic we have been working on, but which to be honest - is proving quite difficult to get down! It is called 'A Final Lament', features a number of different sections of contrasting energies and moods … still working hard on this one … whether it turns out well or not remains to be seen. It has a mind of its own. I am reminded of the monk Norbu in the film Himalaya, who is painting a fresco. He says, "It soon escapes our control. The fresco decides itself when it's finished."

What is your schedule and plans for the next weeks and months ? Touring or anything else ?
Over the next couple of months I will be working furiously to finish off recording and mixing the new songs. After that, I plan to get back into 'composing mode', just sitting down at an instrument, getting creative and writing new music.
In due course we would like to find a label who could represent our music. I am feeling very strongly about the new material written recently, and am beginning to envisage more albums. It would be exciting to see it out there on a wider scale. We have no touring plans at this stage, but would love to do it.
To wrap up this interview, is there anything you want to add to this interview?
Yes, I would like to sincerely thank everyone for your interest in Myriad, even though we have been pretty quiet! I have seen some positive reviews on Prog Archives and it is an honour to have people listen and take the time to write a review. Thank you also for this opportunity to share a little about ourselves.
Thank you to Matt for this interview

a brand new single is available
here