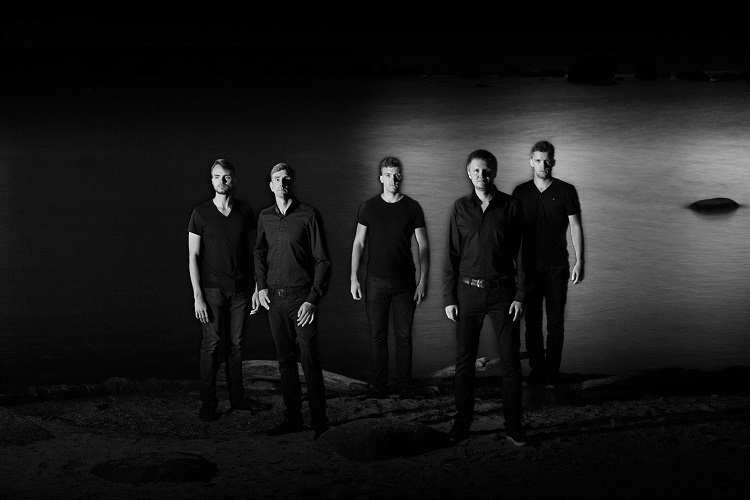 X-Panda is an Estonian progressive metal band formed in April of 2009.
The band has not been around for long, but have built a reputation of great music and stellar live performances. The band, which is comprised of Kaarel Tamra, Risto Virkhausen, Karl-Juhan Laanesaar, and Tamar Nugis, make music that is both highly progressive while simultaneously accessible and catchy. Their music has a powerful melodic edge as well as a great metallic basis as well as jazz fusion hooks and enhancements. The band's debut studio album, Flight of Fancy, was released in 2011.
I contacted keyboardist Kaarel Tamra for the interview.
The basic biographical details have been covered in your PA profile, but could you explain how the band met, formed, or other, more specific, details?
The Roots of X-Panda go back to the beginning of 2008 when I (Kaarel) was hanging around Tartu Eller Music School and heard someone playing Liquid Tension Experiment – Biaxident. At that time, it was one of my favourite songs (still is) and it was unbelievable for me to hear that guitar part played in a music school. I opened the door, saw Risto, introduced myself
,
and pretty soon started to make songs together. X-Panda formed later, when Risto and Juki(Karl-Juhan Laanesaar), had to make an obligatory song for
an o
riginal song competition held in the same music school. We knew that the jury consisted of some deep jazz musicians, so we wanted to create some complex and funny music to fool around with them. We discovered Planet X at that time
,
and listened
to
some of their rhythmic illusions to learn to create our own. We had a huge amount of fun creating this song (Dickybirds). As we had never
before
tried
to create
such kind of progressive music, everything was new and we had 8-10 hour rehearsals that we enjoyed to the fullest. For that competition, we invited Liis Ring to play bass for us. We ended up winning the competition. The video from that competition is still on youtube (http://www.youtube.com/watch?v=tj38ZKqPgJQ). We had extremely positive feedback, everyone encouraged us to continue and it felt so natural – I think we didn't even decide
anything
,
we
just continued
as a band
. As we wanted a full time bass player and Liis is actually a guitar player(she borrowed a bass for this competition), we soon found Tamar, who was studying classical singing in the same school and also played bass. He was also a fan of this kind of music and from the first note he made, we knew we had the right person.
X-Panda is an interesting band name - how did you guys choose it?
The concept of our music creation has always been and will always be our personal musical growth and development. We want to be open-minded and to expand our musical horizon
by creating the best possible music for us in the first place
- X-Panda does mean expansion.
X-Panda Live:
Can you describe your music for readers who have never heard you before?
The style of X-Panda is progressive metal and fusion. The music of X-Panda moves both experienced musicians and just music lovers: the creations are full of surprises and changes of mood, sounds, complex rhythmical characters, rhythmic illusions, jazz-fusion chord progressions, mean and evil guitar riffs and in all this
,
one can also find heroic film music melodies that you can sing along to. Shortly said: we have tried to create interesting, melodic and challenging music that flows naturally and grooves.
Estonia isn't the most well known country for progressive rock and metal. What is the music scene like there and how/does it influence your music?
E
stonia is definitely not known for progressive rock and metal music. In fact there are really few bands that have had some foreign success. (Our population is only 1,5 million.) Estonia has only been independent for about 20 years and before that we had Soviet rule. During that time, western music was forbidden, people secretly listened to and performed jazz and other types of western music. That is why the culture of western rock and jazz music is not very rich yet, but is growing rapidly. I think that at the moment, the most popular music styles in Estonian mainstream media
are soft rock and indie. Majority of the musicians(not talking about classical musicians) earn their living by earning easy money in various kinds of party bands, doing cover songs. I think that these are the reasons
why the local music business is mainly focused on local sector, not export. It does influence us: we don't want to be that way. We want to love music, get goosebumps on the stage and love every second doing it!
Can you tell us a little about your debut album, Flight of Fancy?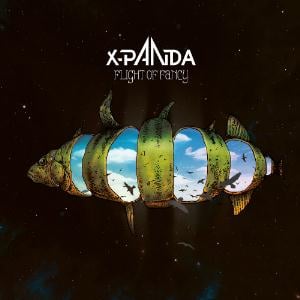 T
he composing process of each song on "Flight of Fancy" was pretty sophisticated. Making of a song usually started
from a rhythmic idea. Many variations were then created and talked through. We then had a jam session on that particular measure or grouping. We used
Pro Tools for composing. It means, that under every marker there's a different idea and under every idea there were many types of instrument patterns. For example five different drum beats and bass grooves, different synth sounds/styles. In that way we tried to work out coolest versions of an idea. These ideas were then relistened at homes and more variations of them were created. Out of these variations came progressions. The beginning of the song was then discussed. We then usually took paper and pen to work out the form. Every guy usually had a bit different form, so we discussed
what was best
. Thanks to the markers we could
listen to these forms. Usually there were
so
many ideas to choose from and they had to match logically. If the scale was not right, a junction was later created, but the musical dynamics had to be right. Until that point we had midi drum patterns. So after the form was created, there came the time for
Juki to compose his
drum
patterns
using the ideas from midi patterns
and adding his own. Days later we then record
ed
drums and tried different breaks/patterns to get it right. That of course meant more argument. This way we created almost all the songs and when going to the studio, we had the complete sessions for the drummer to play along to. The recording process: We recorded drums in a big studio in Latvia(Sound Division Studio), which took five long days. Then Risto started recording guitars with clean signal at home. The same was done with bass. Later we reamped guitars in Vanemuise Concert hall. Bass was also reamped. Choir was then recorded in that same hall using wireless infrared translation gear. In that way, every member of the choir and the conductor heard click and band. Brass and violin was recorded in Estonian
Academy of Music and Theatre
Chamber Hall. Vocals were recorded in Sonicmedia studio, where all the later mixing was done with Siim Mäesalu. The album was mastered by Mika Jussila.
What are your plans for the future?
We, X-Panda members
,
are determined to introduce our music to the world. The basics have been established and we are ready for action. We have an excellent microclimate, have already successfully been working for the same goal in different geographical locations with a really tight schedule.
At the moment we are working to get to play in
rock and metal
festivals in Europe and venues in Finland and Latvia. We welcome you, friends, to give us valuable information about festivals and agents in our genre!
Music video for "Revelation"
Thank you Kaarel for taking the time to answer my questions!