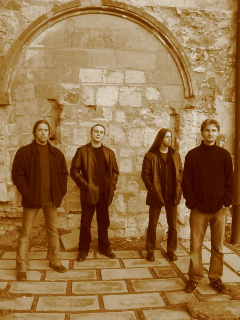 MYTRA is an instrumental progressive metal band from Hungary formed early in 1996, after Robert Hocza (guitar, vocals), Krisztian Bekei (bass) and Gabor Somodi (keyboards) left the disbanded band PROPHECY and joined Gabor Bartok (guitar) and Laszlo Zabari (drums).
The band have released three albums so far. I got in touch with them and Robert Hocza answered my questions.
##################################################################################
When, where and by whom was your band born ? Did any of you, past and present members, play in any other bands before joining up in your band ? Why did you choose that name and which bands were you influenced by ?

The story started in the early 90s in a little town, called Kazincbarcika in the North-East region of Hungary. There was a band, named Prophecy that was moving in the line of melodic death metal. This band severed in 1996. Thus two bands were born: the Frost, which was playing Black metal and the Mytra playing melodic and technical death metal. The members of the first line-up: László Zabari – drums, Gábor Bartók – guitar, Krisztián Békei (ex-Prophecy) – bassguitar, Gábor Somodi (ex-Prophecy) – keyboards, Róbert Hocza – guitar, vocal. Our common favourites were the Death, Atheist and the Cynic. From the melodic line I would mention the Amorphis, Therion and Crematory but of course we had a lot of favourites beside these.

Hungary has a big rock and metal scene at the moment. Where do your band fits into this scene and are you active in gigging Hungary and further afield ?

I would argue with this statement. That's true there are crowds on the foreign band's gigs but nobody is curious to the home bands (except for one or two). Nowadays the position of the underground is dreadful. Especially in the case of progressive music. We aren't known very well at home that's why we don't have too much concerts. The situation is better significantly in the neighbour countries, where we can feel the interest. We go to these places to give concerts gladly.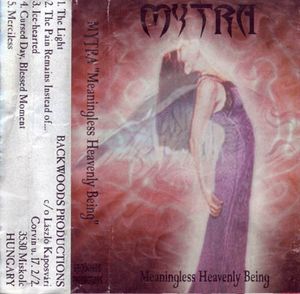 Over to your three albums. Your debut album was Meaningless Heavenly Being from 2000. Please tell us more about this album.

This is a five-song demo, which was edited by Backwood Productions underground publisher. This material still contains the signitures of the genre death. We have tried to find our line.

Then you took a long recording break. What happened ?

Practically, the band broke off. There was who moved to abroad and there where members whose enthusiasm reduced. I also took the instrument into the corner and lived for an other hobby until a couple of years. One of my friends pulled me back to the world of music, when asked me to play in his band. At this time I started to work on the own songs and build the band again.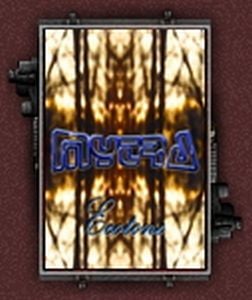 You returned in 2007 with the Ecotone album. Please tell us more about this album.

The last years have changed my idea of music. I feel that I should try writing instrumental compositions, and I had help in it by the new band. As we were keen on futuristic themes, we tried to reflect it in our music. Thanks to this conception, five songs have been born among very simple circumstances. This is the Ecotone. We have made a video to this titlegiving song with my friend's camera, which isn't an eminent work, but it was enough for us to the start.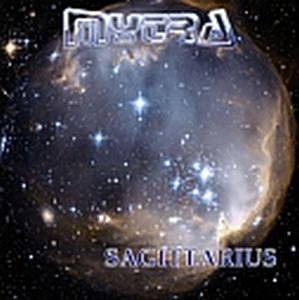 Sagittarius from 2008 is so far your latest album. Please tell us more about this album.

In the case of Saggitarius everything was happened as way as at the Ecotone. These songs have a bit darker feeling, they are colder and more automatic. We shot a video for the song named Copernicus, which is also homemade, but its quality is better than the previous video.

Both Ecotone and Sagittarius is free download albums from your homepage. Why are you giving away these two albums ?

As we haven't got publisher, and we also know that, fewer people buy CD-s thanks to the famous filesharing techniques, we felt that it's the best way for the promotion, to make these materials available freely. In retrospect, I can say that, it was a good idea. This way more people came to know our music.

For those of us unfamiliar with your music; how would you describe you music and which bands would you compare yourself with ?

It's a difficult question. According to the acknowledgements, everyone defines our music different ways. I would enumerate some of these markings: progressive, avantgard, space, ambient, complex metalmusic. Who are we similar to? I must say, lots of artist's effects can be felt in our songs. I wouldn't compare us to anybody. If I have to tell a name, I would quote a hungarian journalist, who compared us to Darkstar project. I think, that's the best way if everybody listens and hedge it oneself.


How is the creative processes in your band from coming up with an idea to it's being recorded ?

We aren't a too fruitful band, but we wouldn't like to that, the quantity let it go onto the incision of the quality. The composing usually happens that way, I prepare the main themes and the construction of the songs at home, then at the test the others lay in them their own ideas. This process is usually fairly fluent, although all about us have a different taste of music, we are on the same wavelength. If a song is ready, months pass by the time we feel it's able to take a place on the stage.

What is your current status and plans for the rest of this year and next year ?

A more voluminous material is preparing, which we would like to record in a studio among professional circumstances. The biggest change is there will be vocal in the songs again, however the basic signs won't vary. The band is starting the work in this line-up:Viktória Hocza - keyboards and vocals, Sándor Gáti - bass, Gábor Nyerják - guitar, László Zabari - drums, Róbert Hocza - guitar. Before the presence of the disk, we would like to publicate a new video, which would be also made by a professional team. As we aren't millionaire and nowadays the livelihood isn't easy in our midst, it's difficult to find sponsors to these plans, but we won't give up. We have made a trailer from the parts of some new songs for the audience just to know, what they will get. And of course we would like to get to more countries on the old continent, especially West-Europe and Scandinavia.


To wrap up this interview, is there anything you want to add to this interview ?

I would message to the readers that, I know how patient and superficial is the human in the case of listening music, when dozens of disks appear every day and there's no mood and time to listen them. I still advise that, sit down, import our songs to the winamp, lean back with closed eyes and go under in the sounds. Maybe you will get pleasant moments. It is worth a try.
Thank you to Robert for this interview