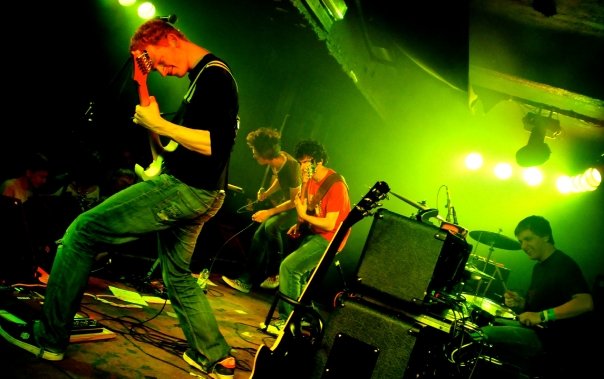 Motion Theory is a UK based band who play, as they dubbed it themselves, alternative progressive rock. With hints of classical music, Radiohead, Rush, Led Zeppelin, but also Japan and many others, their sound is very eclectic, yet modern progressive.
I got in touch with the band and Dom Main answered my questions.
##################################################################################
When and by whom was your band born? Did any of you, past and present members, play in any other bands before joining up in your band? Why did you choose that name and which bands were you influenced by?

This story could go on for ages (can't they always!). Jamie and Will have played together for years and years, all through school. James has been basically tied to a bass for years as well, and has played in more bands than we've managed to count successfully. Dom had sung in the bathroom quite a lot. Jamie met James at uni and they started jamming about, then Will turned up a year later and joined in. They were looking for a singer and put posters all over the place and after a (not at all) gruelling audition Dom completed the lineup.

The name was definitely a late night brainstorming session option – I think now we've been doing this a while we might have a few more specific ideas that say more about us, but we're happy with MT, even if people always ask if it's something to do with Physics or something.

Influences wise, we're all from quite different musical backgrounds. In particular, James has always been primarily a punk bassist. We all listen to all sorts of music, and we're always swapping suggestions. These days we usually say somewhere between Nine Inch Nails and Elbow, although it's always in some flux.

If I am not mistaken, you met up in the cold north in Durham, moved to the slightly warmer Manchester and have now relocated to London in the south. Is the universities/student scenes your main audience or what do you define as your main audience?
Our main audience has always been people who are prepared to listen a bit more closely to the music they're hearing. We hope we don't get judged based on where we're from or what we look like, and we don't judge the people who come to our gigs like that either. As it happens we seem to get all sorts!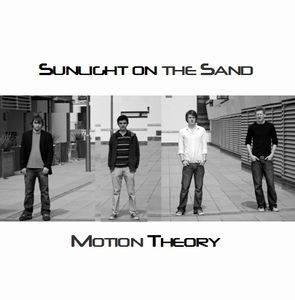 Over to your three releases. Your debut was the Sunlight on the Sand EP from 2008. Please tell us more about this EP.
It was interesting because it was really more of a proof of concept thing, the guys had basically jammed out these 5 songs before Dom joined the band at all, and had lyrics for some of them. Dom joined weeks before the first gig, started recording almost immediately and was writing lyrics for the first time in his life within a few days of starting. We had a lot of fun making it, even if we don't musically have that much in common with those songs these days.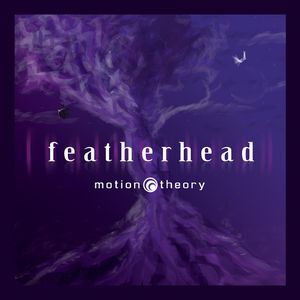 You followed up that EP with your debut album Featherhead in 2009. Please tell us more about this album.
Featherhead was a really positive time for us, we had been together regularly to write and play for almost a year, and had tried to explore a range of sounds together. If you listen to Featherhead you'll find it's somewhat musically schizophrenic. The title track in particular was a real breakthrough for us, lyrically and musically. We still end practically every gig with that song, and never get tired of playing it.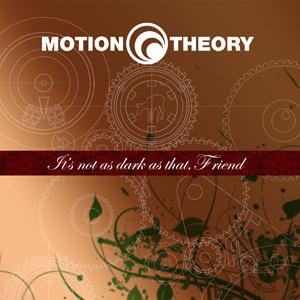 Your third and most recent release is the It's Not As Dark As That, Friend EP from earlier this year. Please tell us more about this EP.
'It's Not as Dark as That, Friend' has come together over quite a while, although we're now almost all in London, we've been all over the place for the last year and a half. Writing together has had to happen in brief stints over Christmas and in the summer and the recording was done in bedrooms across the UK. The excellent Duncan Williams was somehow able to stitch all the bits together and make a record we're really proud of. It's getting closer to what we want to do together. It's easy when you start out doing this to just try and emulate your heroes, but only by being honest with yourself and your audience can you make anything worth listening to, and we are really trying to keep that in mind.

From where can your releases be purchased?

For those of us unfamiliar with your music; how would you describe you music
and which bands would you compare yourself with?
'Alternative Rock'. As vague as possible! Somewhere between Nine Inch Nails and Elbow works pretty well as a discription. We don't ever really try to fit into a particular style so things sometimes go in unexpected ways!

How is the creative processes in your band from coming up with an idea to it's being recorded?
Depends on the song! Some of them are born out of jams, some come from a lyrical idea which we consider while fitting music to the words.
Recording can only happen when the songs are finished and we don't like the idea of recording anything we can't do live at a show, so gigging the songs is important to see how they work in front of people. Writing is a very collaborative process for us though.

You have just released the EP. What is your current status and what is your plans for the immediate future?
We're starting to think about new material, and about moving down to London. We'd like to crack out a few new things to get excited about and then really start gigging more regularly in a smaller area than before. It'd be nice to have a base to work from! We are really excited about making new music together, and exploring all the questions our work on iNaDaT,F has raised for us creatively.

To wrap up this interview, is there anything you want to add to this interview ?
Thanks so much for making it this far! Check out our music & get in touch if you like. You complete us.
Thank you to Dom for this interview