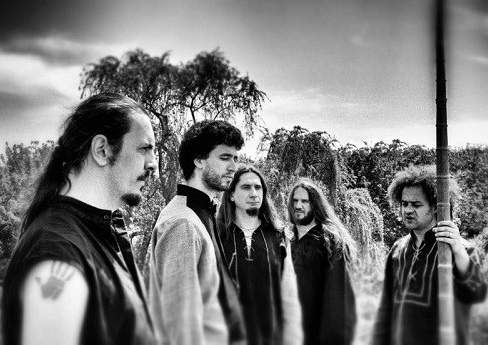 At the beginning of 1995 the underground Romanian Black metal scene saw first light of 'Negură Bunget'. Forming as a duo under a different name 'Wiccan Rede', with Hupogrammos Disciple's on guitars / vocals / keyboards and Negru on drums. They utilized a raw, primitive, atmospheric style of black metal, which unfortunately failed to stir wide interest of the public. For the following 2 years the band went onto release their first full-length album, along with a scattering of demo's and an official mini-album (sometimes considered as their second album) under the official name of Negură Bunget.
I got in touch with the band and Negru answered my questions.
#################################################################################
Your biography has been covered in your ProgArchives profile so let's bypass the biography details. But which bands were you influenced by and why did you choose that name?
We got into Black Metal with the Norwegian classics, Emperor, Enslaved, Satyricon, Burzum, Darkthrone... all influenced us quite a lot, but not in a direct way. We never wanted to play what other bands play, but rather shape an identity of our own, same as they did. As for the name, it just came naturally, trying to symbolically express our musical and spiritual identity. We see Negură Bunget as a powerful dark presence of an intense nature, connected with the local nature and with its spirit, ascending and descending, shaping through the clouds of the present. You can sometimes feel it is there, but you cannot grab it. Only your clean mind and soul can came close of its presence. From the very beginning we shaped ourselves into relating with it, so that is now part of us.

Your band has been associated with the black metal scene. Do you regard yourself as a black metal band and what is your views on the black metal scene?
I do think we are a Black Metal band, but that's mostly based on the conceptual aspect, rather than the music itself. I'd say there are some positive as well as some negative aspects on the current Black Metal scene. Things are more soulless nowadays, there's a lack of that original spirit and dedication, all being replaced by commercialism and industry. On the other hand the still are bands keeping the original spirit, and also some bringing innovation.

How is the metal scene in Romania now? What advice would you give to new black metal bands wishing to express themselves?
The Romanian Metal scene is growing quite fast I'd say. There's a huge number of concerts and festivals happening there, but there are not so many labels unfortunately, so for the local bands it's quite hard to have album released and therefore to evolve further. I advise a new band to shape an identity of its own, rather than follow what other bands do. It might be not the easy way, but it is way more rewarding if you manage to succeed this way.

This is an archive based interview also intended for the fans you get well after both you and I have passed away so let's go straight to your albums. Please tell us more about.....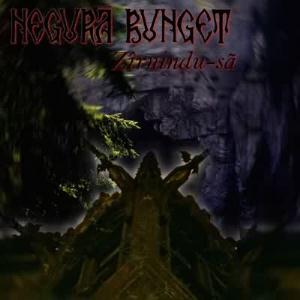 Zîrnindu-Să from 1996
Zînindu-să marks the first step under the mark of Negura Bunget. I'd say both the music and the concept from behind it changed quite a lot compared with the first demo. The pass to Negura Bunget was not just a fancy change of name, but the beginning of something new. This whole evolution was due both to the experience we gained, as well as due to the spiritual level we reached. I'd say the music is quite enthusiastic and that's why some might still prefer it. I totally understand such a position, as we also enjoy it the most from some point of view.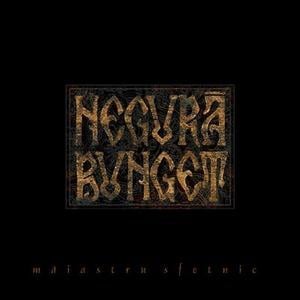 Măiastru Sfetnic from 2000
Through the 56 minutes, "Măiastru sfetnic" moves you from slow haunting moods, to unleashed speed and power, evil vocal possession, atmospheric local calm and intriguing techniques. Just 6 epic tracks of what can be simply described: Black Metal Art. "Măiastru sfetnic" represents the transilvanian's band vision on how a perfect Black Metal world should have been like. The whole lyrical aspect of "Măiastru sfetnic" can be seen as an universal concept poem-legend envisioning our personal vision upon the prophetical side of the territory known as Transilvania, upon the connection between the Black Metal ideology and the natural spiritual impulse of these lands. Starting with the first track the elements of this world are introduced on the proper order – from the infinity, eternity, through intention, incantation begins the creation, the disclosure of before known forms and purposes, its comportamental behaviour, social architecture, all linked with the nobility and wisdom of the Transilvanian beingness… All this disclosure is presented at the same time through the eyes of a central character, a potential leader of such a world, whose evolution is parallel with the one of the whole world. His define structures is shaped, consecrated by sacrificial endeavour, by battles fought within (the mystery), by the ceremonial blood of the overwhelming unknown… until all fades into the blackness.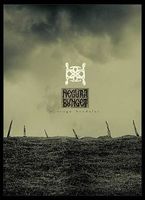 'N Crugu Bradului from 2002
'N crugu bradului opens and closes a complete and expressive cycle, a unitary vision melting mythological ambient, psychedelic and Transilvanian feeling into a complex layered musical and ideological structure. Sought original musical and lyrical structures, a deep personal emotional approach, make the album not just a cyclic dream journey throughout the essences of Romanian spirituality, but also a stage in Negură Bunget's own initiation. Symbolically based on the universal principle of 4 (through its exploration of the 4 the seasons), 'N crugu bradului explores the core of the local traditional human wisdom, the millenary spiritual contend emanated by these lands. Spirituality, tradition, feeling, behavior, wisdom, music… all merge together to offer a coagulated and complete view over the Romanian Traditional Spirituality seen as a whole.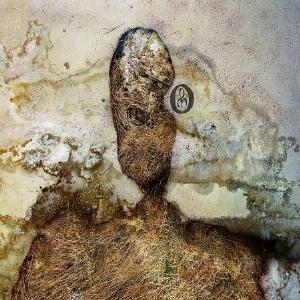 Om from 2006
It all starts from the title of the album. OM means man/human in Romanian language. But at the same time OM is one of the most important concepts in the traditional esotericism, close connected with the elevation of the spirit. The album is somehow between these two sides, one local and one universal, dealing with the awakening of the conscience, of the inner self, its elevation through meditation, through different dimensions… It is more or less a spiritual concept which we lived through when creating the album. So it can transform a listener who accepts and gets into it the same way it transformed us making it.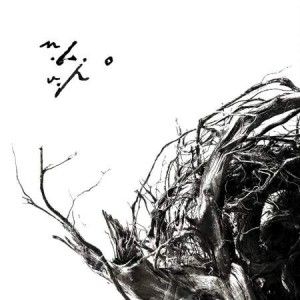 Virstele Pamintului from 2010
Vîrstele pămîntului (ages of the lands) is as the title suggests an album about ages, about places of the earth and places of the spirit, about bounds transcending worlds. It's an album that tries to shape a personal vision on the essences that made us who we are now. We look back so that we can understand use, the present and our future. Symbolically the album is based on the principle of 9. 9 is the triad of the triads, symbol of fulfillment of the creative effect. It symbolizes the return of the multiplicity to unity (like the snake biting his tail). 9 is the number of patience, of meditation and harmony. The earth is where we came from and where go back into, the one from above and beyond us. Understanding and respecting it means to understand yourself, your purpose and destiny. Vîrstele pămîntului is an album about embracing your destiny, about choosing and consciously assuming a way of life.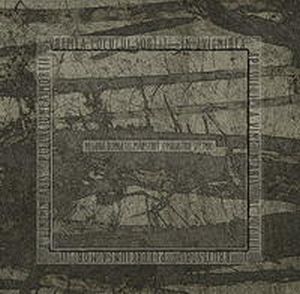 Maiestrit from 2010
We were never satisfied with the original outcome of the album. We felt there was a lot more that we didn't managed to capture, both in terms of production and performance. So our mind set was to make it right this time, do every little aspect as it should be. Was not easy, and we ended up working on this material maybe more than on a new album, but it was worth in the end. There are a lot of differences between the two versions. Maybe not major ones, but if you look into details, a lot is changed, modified, re-shaped… so that in the end we rather see Maiestrit as a new material than a simple re-recording.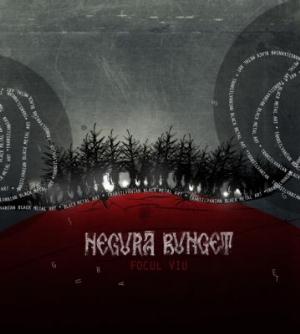 Focul Viu from earlier this year.
Focul viu is our first live DVD. It was recorded back in 2008 at a concert in Bucharest. We planned this from scratch, so it was a major project, finding the right place, the right event there, organize all the equipment for the video and audio recording... But in the end it all turned out quite well, so we are happy to put all the hard work into it. The DVD features tracks up to the OM album.

How is the creative processes in your band from coming up with an idea to it's being recorded?
We always start from the conceptual ideas, define the large view on what we'd like to express, and then try to find what would be the best way to achieve that. Translating the ideas into music is a complex process, where lots of changes and new ideas pop up, so we might start from something just to end up in a completely different place... We like to explore both conceptual and musical ideas, open new perspectives with each material we work on, and there's no exact receipt on how we do that. We always add or change things until the very last moment, sometimes while we are already recording. The good thing is we have our own studio where we rehears and record, which helps a lot and offer us room to experiment.

You are from Romania and your vocals are in your native tongue. Why vocals in your native tongue instead of they easy way out – vocals in English?
We thought a lot about doing English lyrics, several times. But it is hard to have them done even in Romanian language. We always look for subtle nuances and very specific descriptions, and sometimes the realities Romanian words describe are not present at all in another language. Doing lyrics in English would simply be a different experience, which I'm afraid would not come so close to the spirit we always seeks to embody in our music.

What have you been doing this year, what is your current status and what is your plans for next year and beyond?

We are now in the middle of our 15 years anniversary tour, entitled Transilvanian Legacy, preparing for some dates in Romania in December, followed short after by Germany, Belgium, Slovenia, Italy, Switzerland... and then to conclude around the end of the year in Bulgaria, Greece and Turkey. 2012 will keep us busy again... we have Paganfest in Merch, 24 dates in Europe along Eluveitie, Primordial and Solstafir, then our first US and Canada tour in April/May, which include a special performance at Maryland Deathfest. In summer we'll do again some festivals, and then for the second part of the year we just postponed our Australian Tour. Beside the concerts we are already working on some new materials. This time it will be a full musical and visual project, which will spread over 3 albums... The Transilvanian Trilogy. First part, entitled TĂU (your) should be ready in 2012.

To wrap up this interview, is there anything you want to add to this interview?
Thanks for the support!
Thank you to Negru for this interview