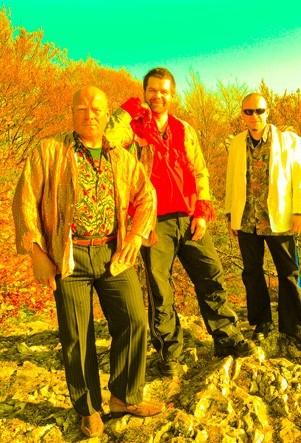 The SPACELORDS started in April 2008, when Marcus SCHNITZLER (drums, djembe, percussion, special effects) joined Matthias WETTSTEIN (guitars) and Klaus WERZ (bass) for a first session. Matthias and Klaus already had a few song-ideas and after a couple of weeks almost half of the first CD was arranged. As the ideas came so quick and the feeling was there from the first moment, it was clear: Even each of them had his own personal style and background, they had found a common sense in music. Marcus, who's traveling to west Africa since 1991, to study traditional rhythms, but is also into psychedelic music for over 25 years, Matthias, influenced by his trips to India since the seventies and playing his guitar for more than 3 decades, and Klaus, who first started 1978 in Russia as a drummer, but then changed soon to his favourite instrument - the guitar. After more than 20 years playing the guitar, he began on the bass guitar in 2006. His precise and groovy bass playing makes The SPACELORDS' style possible. The 4th Spacelord Reinhold (flute) came into the band in May 2008. He highlighted the music on the first CD with his flute and stayed with the band until end of 2009. Their eponymous debut album was distributed via an Italian independent label BTF in 2010.
I got in touch with the band and Marcus answered my questions.
#####################################################################################
When and by whom was your band born ? Did any of you, past and present members, play in any other bands before joining up in your band ? Why did you choose that name and which bands were you influenced by ?
The band was born after I (Marcus) joined Matthias and Klaus for a first session in March ' 2008. The feeling and the energy was there from the first moment, so we decided to start this band. A couple of weeks later, Holdi joined the band, but he left end of '2009.
Every member of the band was playing in a lot of bands before joining the Spacelords, but none of these bands are comparable with the Spacelords' music.
We choosed this name, because we love Space Rock and we feel so great when we're playing it, when we dive in these psychedelic soundscapes we feel like Spacelords. No idea how else could we describe this feeling. It's kind of religious.
I can't say that we're really influenced by any particular band. Sure – there are a lot of bands who gave us some inspiration, but we are always creating our own music, trying to find something new.
For those of us unfamiliar with your music; how would you describe you music ?
Its psychedelic Rock or Space Rock with influences from India and West-Africa.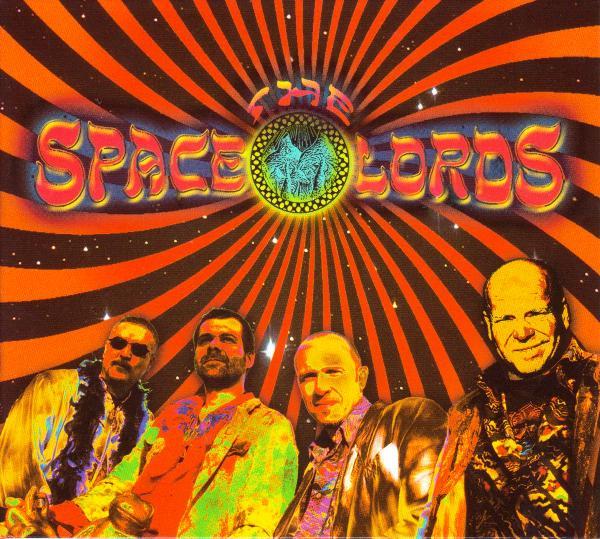 Your self titled debut album was released last year. Please tell us more about this album.
The album was released in summer ' 2009. We started to record the basic tracks in late summer '2008. At this time we were playing together only for maximum 5 months and the music felt really fresh. After that, we took our time to record Holdis flute, some overdubs and to arrange the songs. So we think this album is both: fresh,spontaneous and at the same time well arranged and worked out.
There are rumours about a new album. Please tell us more about your current status and your plans for the immediate future.
Yes we're going to release our second album in december this year. We were working hard on this album, this is why it took us almost 2 years to finish it. The sound is really good and there are a lot of interesting Songs. You'll be surprised….
In '2012 we want to play a lot of Concerts. If anybody got a possibility for Concerts please get in touch with us.(
[email protected]
)
To wrap up this interview, is there anything you want to add to this interview ?
Although we released two CDs, we're looking to sign with a record label. Our new website will be online in about 2 weeks ( www.thespacelords.com )
Thank you to Marcus for this interview