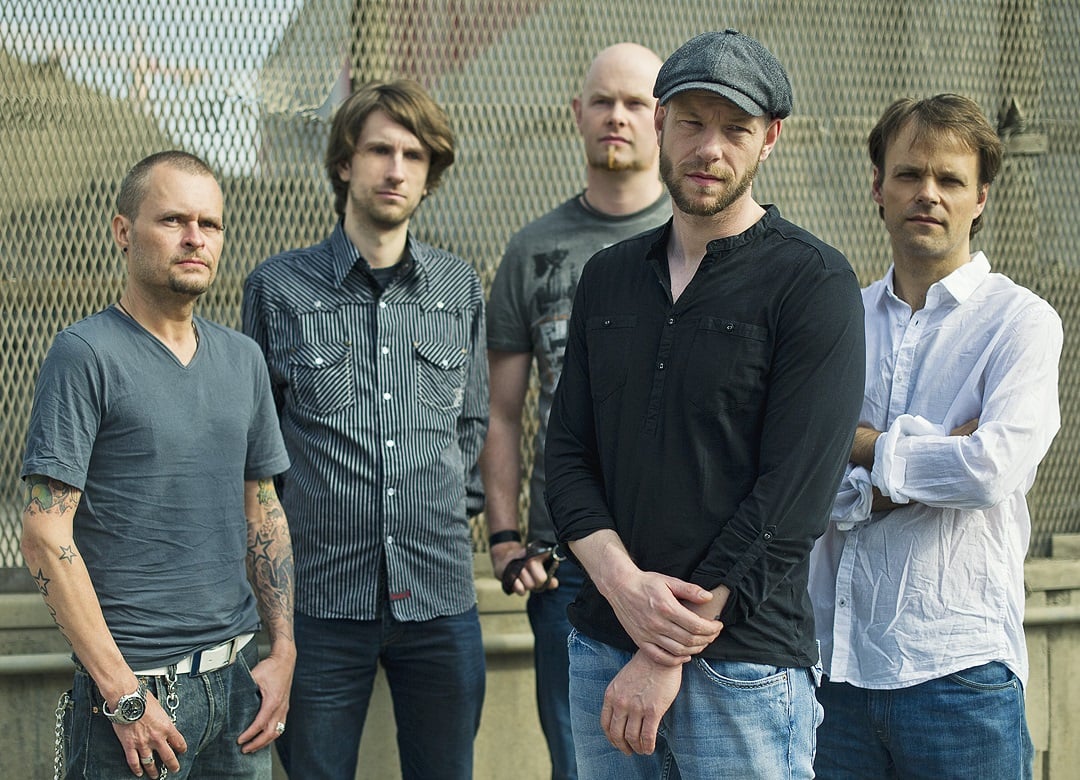 German outfit SUBSIGNAL was at first a side project for Sieges Even members Arno Menses (vocals) and Markus Steffen (guitars), and was set up in 2007. The first creative output from this duo actually made it onto the Sieges Even album Paramount - a track called Eyes Wide Open.

In the summer of 2008 they left Sieges Even, and decided to turn this side project into a band, and with the addition of Ralf Schwager (bass), Roel van Helden (drums) and David Bertok (keyboards) a full line-up was in place.
I got in touch with the band's managment and Dr. Markus Steffen answered my questions.
#####################################################################################
You were members of Sieges Even. Why did you set up Subsignal and why did you leave Sieges Even ? How big step was it to leave the established Sieges Even and strike out on your own ? Why did you choose that name and which bands were you influenced by ?
SUBSIGNAL was originally founded in 2007 as a side project of Arno and me. It was intended to become a pool for songs that didn't really fit in SIEGES EVEN. Actually, 'Eyes Wide Open' from the 2007-Paramount album was one of those tracks. Well, as you can see, this piece actually made it onto a SIEGES album  After the Paramount tour Arno and I decided to leave SIEGES because of ongoing personal issues with the Holzwarth brothers. It just didn't make any sense to continue. But it was quite obvious that the time had come to turn SUBSIGNAL into a 'real' band. So we were looking for the right people to form the right band. Of course, this was a giant step for both Arno and me because SIEGES EVEN was on a good was commercially at that time. But with the new guys (Ralf Schwager, Roel van Helden and David Bertok) it just felt right and we were willing to start all over again. The name is a technical audio term and has no deeper meaning. We were looking for a band name that was easier to remember and to spell than SIEGES EVEN  Our influences come from AOR music, progressive rock and also pop or metal. Just too numerous to mention – we are simply open minded to quality.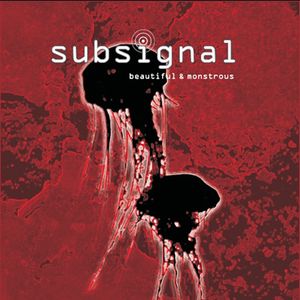 Over to your two albums so far. Your debut album Beautiful & Monstrous was released in 2009. Please tell us more about this album.
'Beautiful & Monstrous' was of course a very important album for us. It gained us the record deal and made people aware that Arno and I were still active. By the time the whole line-up was completed, almost all tracks were already written by Arno and me. So, the other guys didn't really have the opportunity to put their own stamp on the music. But be it as it may, I am really proud of the album – there are some tracks that still send shivers down my spine when I listen to them or when we play those tunes live. By the way, the album was co-produced by Kristian Kohlmannslehner who also worked with Arno and me during the Paramount-sessions.
The follow up album Touchstones was released earlier this year. Please tell us more about this album.
The album was produced by Arno, David and me. Kristian Kohlmannslehner again contributed on the technical side by recording drums and doing the final mix. All other instruments were recorded in different studios this time. I think on 'Touchstones' each band member had more possibilities to become more and more involved in the process of song writing and arranging. If you for example listen to the drum arrangements of Roel, you can hear that he is playing more outgoing than on the debut. Same goes for the other instruments. And David has really become an important factor for the band since is contributing a lot, not only concerning writing lyrics and music but also in terms of producing. So it was quite logical that he became a co-producer (beside Arno and me). Speaking of the music, the songs sometimes hit a heavier note without neglecting our what I call typical trademarks: melody and emotion. I think the songs breathe more life.
For those of us unfamiliar with your music; how what is the difference between Sieges Even and your music and would you describe your music ?
SIEGES EVEN was more focused on the technical aspect, SUBSIGNAL is focused on the song itself. Don't get me wrong: I am still proud of what we did and achieved with SIEGES EVEN, but the constellation in SIEGES was pretty unique I think and certainly not something I wanted to repeat. As I said earlier, writing emotional, melodic and yet energetic music is our goal with SUBSIGNAL. Of course, the music is technical demanding as well, but all that stuff that is going on is more hidden in the background.
What is your current status and what is the plans for your band in the future ?
We are quite happy at the moment since 'Touchstones' has hit the German charts. This is something we never achieved with SIEGES EVEN, so I think we are on the right way. We have already played some headliner shows and festivals (like ProgPower Europe) in support of the album. Currently, we are in the planning stages for the second leg of the 'Touchstones' tour which will commence in April and May next year. And yeah, there is Christmas festival coming up. So we are quite busy. And we have already started writing for the next album.
To wrap up this interview, is there anything you want to add to this interview ?
Well, thanks for the interview. If you haven't heard the new album yet give it a shot! Take care.
Thank you to Markus for this interview

Their PA profile is here and their homepage is here