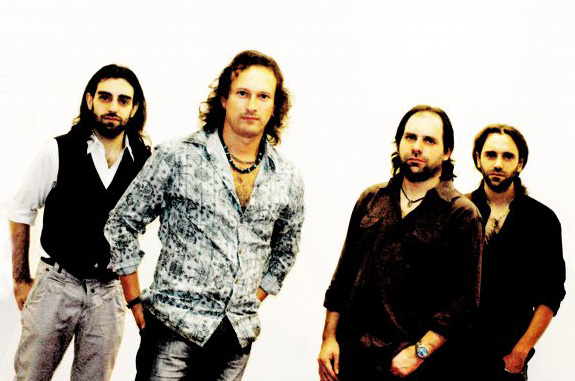 Italian band MYTHO was formed in 2007 by Enzo Ferlazzo (guitars) and Antonio Machera (guitars). Fabrizio Machera (drums) and Marco Machera (bass, vocals) were added to complete the line-up. Early 2008 saw the band issuing their first effort, a 3-track self-titled EP.

In the second half of 2009 Mytho hits the studio again, and in June 2010 the result of those studio sessions materialize as Mytho's full length debut album In the Abstract.
I got in touch with Mytho and Antonio answered my questions.
#####################################################################################
When, where and by whom was your band born ? Did any of you, past and present members, play in any other bands before joining up in your band ? Why did you choose that name and which bands were you influenced by ?
The band was born in Latina, Italy in 2007 – the idea came from the guitarists in the band, my brother Antonio Machera and Enzo Ferlazzo. They suggested to start writing songs using their guitar synthesizers as a starting point for new music. All of us played together before, we were in a band called Heraldry – we did a few remarkable things but it didn't work out as we had planned and we eventually disbanded. So we started this new group and chose the name MYTHO because that was easy to pronounce and to remember – we were inspired by the Greek word Mythos, and we actually thought of taking out the "s" as it sounded more immediate that way. The idea behind MYTHO is to write good songs, and I'd say our main influences in that regard are bands like Asia, GTR, Rush, Genesis, just to name a few. There would be hundreds of artists to list, however we always try to be as original as we can.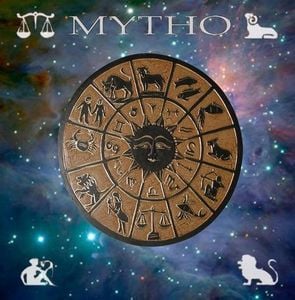 Over to your two releases so far. Please tell us more about your self titled EP from 2008.
The first EP is the result of our early rehearsals in 2007. I think that was an important step for us because it actually helped to shape our musical direction and to clear our minds about what was good about our sound and what was not. It came out very fast and we were happy about it, especially with the song "Alpha Centauri" that was also kept on our debut album.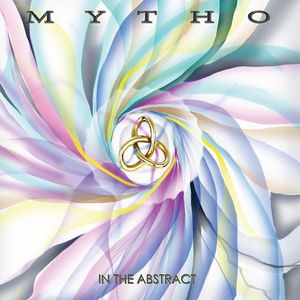 Please tell us more about your In the Abstract album from last year.
"In The Abstract" is a good album, though I have mixed feelings about it – we focused on creating ethereal textures with guitar synths and to find a distinctive sound that could work fine throughout the record, but I guess it should have been more diversified. Most of the songs are still very pleasant for me to hear and play live, although I would change a few things here and there, including some lyrics. However, it was well received and we're quite happy that John Payne, former singer for Asia, wanted to collaborate with us on a song – "New Gemini's Rising", which I think is one of the finest moments on the album. Again, an important step for us.
You are currently working on your new album Earthrise. Please tell us more about what we can expect from this album.
The new album, "Earthrise", will be a very focused effort. I find the songs to be more concise and better constructed – not too long, catchy melodies, different solutions. Also, I spent more time on lyrics this time and on my vocals. I see "Earthrise" as a general improvement of our sound.
For those of us unfamiliar with your music; how would you describe you music and which bands would you compare yourself with ?
I don't know if I would ever compare MYTHO to any other band, I would just say that we are great music lovers and that we like listening to other bands a lot. As I said before, we love all the "big names" such as Genesis, Pink Floyd, Rush, Yes, Marillion, Asia, and so on. We do share a love for progressive music in general, and rock music, but it's not only about that – as someone else brilliantly put it, there's good and bad music, so I don't see any limitation really. Maybe our line-up and the kind of things we play have a connection with what GTR did. I would describe our music as a honest, straightforward yet subtle effort – nothing too complicated but we like details, and we care a lot about musicianship.
What is your plans for the rest of the year and next year ?
Right now we're playing shows in Italy, and we're getting ready to promote "Earthrise" in 2012. We already have a few concerts booked and we look forward to play outside of Italy as well, if the opportunity arises.
To wrap up this interview, is there anything you want to add to this interview ?
I would like to thank you and all of the readers for your interest in MYTHO. We really appreciate it a lot. I hope you will enjoy our new album "Earthrise" – trust me, it's a good record!
Thank you to Antonio for this interview