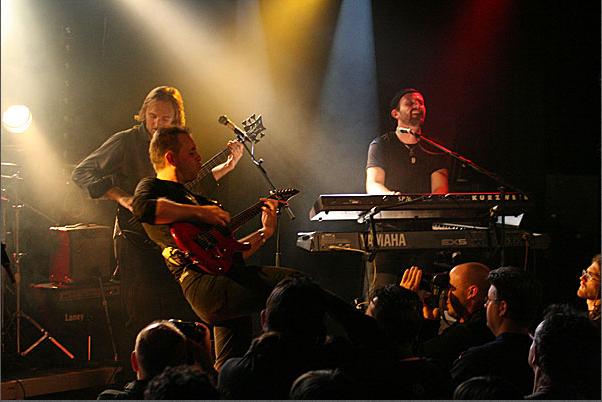 This French band was rooted in '99 when Pascal Bertrand (drums and percussion), Pierre Louveton (guitar and vocals) and Guillaume Fontaine (keyboards) decided to make progressive rock music.
Seven albums has followed and Nemo has developed into one of the better bands in the scene. I got in touch with the band and Jean Pierre Louveton answered my questions.
####################################################################################
Your biography has been covered in your ProgArchives profile so let's bypass the biography details. But which bands were you influenced by and why did you choose that name ?
When we met with other members of the band, we were all loving Led Zeppelin, Genesis and Yes music, so thatís how the band started. At this time I was listening to Transatlantic, Spockís Beard, The Flower Kings or Dream Theater and I wanted to create some music with that high level of quality. When we had to find a name, we searched for something that could remind great explorers, because of the experimental side of our music. Nemo was the perfect name, because of the captain and because it is an international word. Itís a long time before the fish...
How is the music scene in France now and is it easy to get gigs there for your band ?
Itís almost impossible to tour in France for us. There is only a small audience for our kind of music, and itís very hard for promoters to book a band and to make money. I think itís the same in most countries, but itís particularly hard in France. So we play more often outside than inside France.
This is an archive based interview also intended for the fans you get well after both you and I have passed away so let's go straight to your albums. Please tell us more about.....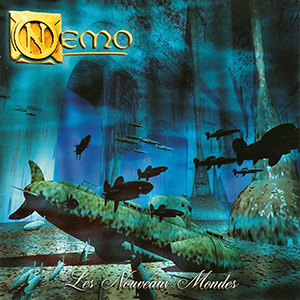 Les Nouveaux Mondes from 2002
In 2001 and 2002 we recorded some demos of the first songs we wrote. Then we decided that these demos were good enough to make an album and thatís how it started. The album was very well received here in France and around the world in the progressive networks. All the songs are quite good in it I think, but like every band first album it contains a lot of imperfections. My favourite song is ďDans la lune encoreĒ.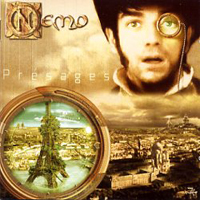 Prťsages from 2003
After this small success, we wanted to release the second album quickly. We wanted to find a good label, but we didnít. Thatís when we decided to go on releasing album by ourselves. The songs in Prťsages are really good, but I donít like the sound of this album anymore, itís not as good as it could have been. Just listen to the remake songs in ďLa machine ŗ remonter le tempsĒ and you will know how the songs could have been produced 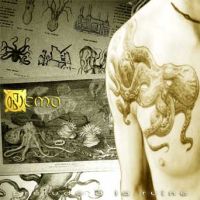 Prťlude ņ La Ruine from 2004
This one is really different of his predecessors. Itís more guitar oriented, it really rocks! It was really fun to write, as we had a lot of musical ideas. The album is relating the story of a man during the twentieth century and for the first time we had to write the music for the whole album instead of gathering different songs. It was very interesting to do. The vocals and sound are as well much better, even if itís not at the same quality level as today.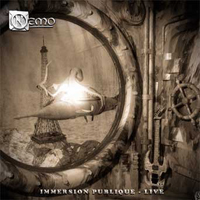 Immersion Publique Ė Live from 2005
This is our first Live album, full of energy and no overdubs. Iíve not a lot of things to say because I donít like to listen to Live albums that much. See it as a testimony of the first period of the band, for fans . The tracklist contains for equal parts tracks of the 3 previous albums. The CD is out of print now.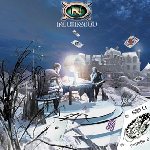 Si Partie 1 from 2006
After the ę Prťlude ŗ la ruine Ľ experience, we wanted to make a concept album in two parts to offer something bigger to the fans. The album begins with the most intricate track we wrote in this period: ďDouce mortĒ. I think that all songs in this album are very special, and itís the favourite NEMO album of many fans. The title track is one of my favorite Nemo songs! With ďSiĒ we met a larger audience in the world.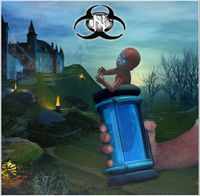 Si Partie II - L'Homme Idťal from 2007
This is the second part of the concept about genetic manipulations. In fact this is one single 56 minutes long song, separated in 10 tracks. It talks about the search for perfect man, as Nazis did in the past. A really frightening story that happens again in a more insidious way. This is one of the most elaborate work we did until now, but in the same time one of the most easy to listen. One of my favorite Nemo albums.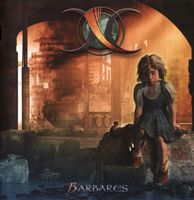 Barbares from 2009
After the ę Si Ľ concept, we wanted to create an album with a few really strong songs. Every track is very different from the others, with stong themes and as always elaborate structures. It contains the longest track we ever wrote ďBarbares (Parties I ŗ VII)Ē and is our bestseller album. The limited edition was sold with a second CD containing a 70 mns live album called ďSi LiveĒ, which is sold out.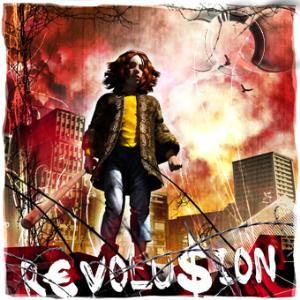 And your new album Rťvolu$ion
As always we wanted to explore differents paths with our music. The big difference between RÄvolu$ion and the other albums is that it really can be listened by non progster people! The basis of the music did not change that much, but the form is more modern and the sound is particularly powerful. Most of the tracks are shorter, (except the Barbares sequel ďLoin des yeuxĒ) but still progressive. One of my favourite song is ďSeul dans la fouleĒ, a long piece built on a percussion loop.
The concept is about money and the abuse of capitalism.
How would you describe you music and which bands would you compare yourself with ?
I think Nemo has a very personnal sound and music, and itís hard to compare with other bands. We never wanted to sound like any other band. Maybe you can hear some Led Zeppelin-like parts, or Dream Theater-like parts sometimes, but we definitively donít sound like these both bands! What I can say is that we like 70s rock in the way the songs were built, modern prog like Porcupine Tree for the athmospheres, 80s Hard Rock for the power, and many more genres like Jazz Rock or Fusion. Our music is a mix of all that we like, in our personnal way.
Your vocals are in French and you are a French band. It seems to be a bias towards English and US bands in the scene now. Do you feel that the French lyrics and your nationality been a problem for your career or has it been an advantage for you ?
Hard to answer... The thing is that we have chosen in the beginning to sing in French to be true to our music. I would not be able to write the same kind of Lyrics in English, because itís not my mother tongue. The words I write are important to me, because I want to say what I donít like in this world. Too bad if the rest of the world donít understand!  They still can learn French, the same way I have to learn English if I want to understand 90 percent of the songs I hear! This fact wonít change, and I donít know if itís a good or a bad thing. The thing Iím sure of is that takes part in the NEMO sound! People that like the band donít want us to change this neither. Even American or German people .
The sad side of the story is that many people will never listen to our music because itís sung in French. Too bad for them 
How difficult is it for a non English/US band to break into the scene ?
The first thing is that you cannot find a serious music label if you donít sing in English. Sad but true. The second, as I said before, is that a large amount of people will never put a hear on your records. Well, we donít care because we donít play music for money and if our fate is to sell a few amount of CD all of our life itís ok . But iím sure we can reach a larger audience, the road is long but we are not in a hurry.
How is the creative processes in your band from coming up with an idea to it's being recorded ?
Most of time we bring not so elaborate ideas in the rehearsal room that we try to mate with others. After a moment (between 10 mn and several weeks) songs come to life, short or longs. Sometimes I bring almost finished songs, and sometimes I bring demos. When the music and melodies are ok, we write the lyrics (mainly I and Guillaume) and itís time to go in the studio! We are lucky to be very productive and we could easily write one album a year, but Iím not sure people would buy them every time! 
What is your current status and what is your plans for this year and beyond ?
We actually work on new songs, as always. What weíd like to do is tour a bit more, and it could happen in 2012.
To wrap up this interview, is there anything you want to add to this interview ?
Iíd say thank you to give us the chance to be read by people who donít know the band yet. And to people: if you like our music emough, buy it! Thanks!
Thank you to Jean Pierre for this interview