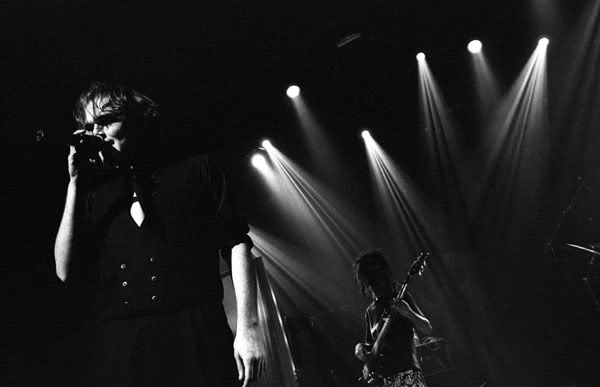 MYXOMATOSIS formed in September 2002, Montreal (Canada), when drummer Oliver Laroche, guitarist Marc Papillon, singer Alexandre Pelletier and bassist Simon Brault met together for the first time as musicians. The members met in the music halls of college, where they began to write music and play together. Through several years of compositions, creative arguments and living together, the band finally found their own in the world of progressive metal, storming the Quebec progressive scene and receiving nation wide attention.
I got in touch with the band and Olivier Laroche kindly answered my questions.
####################################################################################
When and by whom was your band born ?

Myxomatosis was born in september 2002. Marc Papillon and me (Olivier Laroche) have met at music school at the age of 17. We were both dreaming about having a rock band so we began to compose and jam together. Then the signer Alexandre Pelletier joined us and later, the bass player Simon Brault.

Did any of you, past and present members, play in any other bands before joining up in your band ?

Myxomatosis is our first ''real'' band except for cover bands from high-school. It's probably one of the reason why we are still together, it's more than a band, it's a family!

Why did you choose that name and which bands were you influenced by ?

The myxomatosis is in fact a rabbit disease. We choose this name because we thought it sounds great but also because our first album is a concept-album that involve the disease at the beginning. We have different influences from classical music to jazz, but as rock
influences we can say we really appreciate bands like Tool, The Mars Volta, Karnivool, Porcupine Tree, System of a Down? but the list would be too long!!

For those of us unfamiliar with your music; how would you describe you music ?

It's definitely rock music with multiple influences. Alternative and progressive influences are the most obvious ones. We have an actual music that addresses universal themes by mixing technology and virtuosity to achieve a result which pushes the boundaries of modern rock. Maybe we can call it rock-alternative-progressive music!!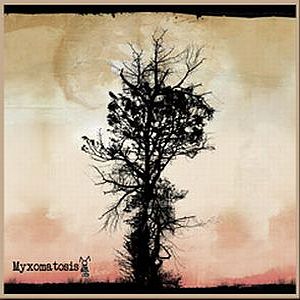 Your self titled debut album was released two years ago. Please tell us more about this album.

The concept of the album develops around a character who lives a dull life. He is the typical office worker who doesn't appreciate his work and has repressed his dreams and ambitions for a long time. His life takes a turn after contracting a virus from a rabbit bite. The myxomatosis settles in him and brings him into a second state where his spirit travels to a parallel imaginary world. He has a particular encounter with his old self, who dwelled in the comfort of stability, but suffering from a lack of personal accomplishment. From this encounter comes a great questioning of his values, desires and aspirations. Tortured by this interior struggle, the concept confronts the character to a new perception of human existence and a dilemma between stability and achievement.

What have you been up to since the release of that album and what is your plans for the immediate future ?

This year has been quiet intense for all of us and unfortunately we didn't have much time for Myxo. This being said, we are now working on a new EP and it should be finished really soon!! We are still unsigned and produced everything by ourselves but we are more than ready to bring the band to a higher level.

To wrap up this interview, is there anything you want to add to this interview ?

For a limited time, people can still download the first album for free on our website at www.myxomatosismusic.com by subscribing to our mailing list!

Thank you to Olivier for this interview

Their PA profile is here and their homepage is here