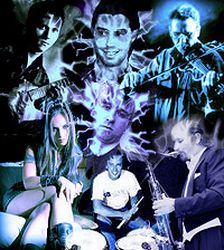 DORACOR is an anagram/pseudonym for keyboardist and drummer Corrado Sardella. Segni Premonitori (1998) and Antiche Impressioni (1999) are the 2nd and 3rd Doracor albums. These are high-caliber, primarily-instrumental symphonic rock albums, with Corrado handling most of the instruments himself, with assistance from guest musicians. These have a very full-band sound and a 1970's orientation. The best way to think of them is as the albums Tony Banks could make if Tony made progressive rock solo albums instead of trying to match the chart success of Phil Collins and Mike Rutherford.
I got in touch with Corrado Sardella and here is what he had to say about his band.
################################################################################
When and by whom was your band born ?
Doracor was born in 1995, first as a solo project (Doracor is an anagram of my name, Corrado), and then became a real band.
Did any of you, past and present members, play in any other bands before joining up in your band ?
I played with several bands (pop, rock, blues, fusion) in many places in Rome, then played with Lamia, a cover band of Marillion and IQ, founded by the drummer Walter Strappolini.
Milton Damia played guitars in Overdrive's album, "The human machine", issued by Musea in 1990, then played with Synkro (a metal prog band in the vein of Dream Theater) and other metal prog bands such as Idra.

Riccardo Mastantuono played (pop/rock) guitars, violin and bass with many famous italian artists such as Pino d'Angiò, Roby Crispiano, Kim (ex Cugini di Campagna's singer), Cristina Orsi, Elis Lovric, Jho Jenkins, Piera Pizzi, Toni Magli,Toni Santagata, Le Strade Nomadi etc.

Vincenzo Antonicelli played saxes with famous italian jazz musicians such as Nicola Arigliano, Franco Cerri, Felice Mezzina, Nicola Pisani and many others.

Nicola Di Già (sound engineer and guitarist) played with many famous artists such as Francesca Schiavo, Nicola Piovani, Anonimo Italiano, Carla Boni, Nada, Aleandro Baldi, Milk and Coffèe, Marco Conidi, Il Balletto di Bronzo, I Cugini Di Campagna, Pippo Pollina, Claudio Lolli, Luis Bachalov etc.

Vittorio Riva (a famous italian drummer) played with many famous artists such as Zucchero, Giorgia, Gino Paoli, Mia Martini, Roberto Vecchioni, Ornella Vanoni, Gigi D'Alessio, Edoardo Bennato, Fabio Concato, Toquinho, Niky Nicolai, Roberto Murolo, Zizi Possi, Netinho, Edoardo De Crescenzo, Teresa De Sio, Alan Sorrenti, Paola Turci, Peppino Di Capri, Marco Armani, Massimo Ranieri etc.

Stefano Marazzi (a famous italian drummer) played with many famous artists such as Pino Daniele, Mario Biondi, Fiordaliso, Gazebo, Marco Armani, Serena Autieri, Giorgio Panariello, Nathaniel Peterson, Don Grusin, Alfredo Paixao, Flavio Faria, Otmaro Ruiz, Amit Chatterjee, Randy Bernsen, Walt Disney, Kelley Dolan, Jeff Cairns, Rene Toledo, Stefano Caprioli, Pinuccio Pirazzoli, Franco Piersanti, Emanuele Friello, Sandro Comini, Nicola Colabianchi, Giorgia, Stefano Masciarelli, Greg e Lillo, Rita Marcotulli, "Amici" Live Band, Jazbeat etc.

Titta Tani (a famous italian prog drummer and singer) played with Daemonia (Dario Argento Tribute), DGM,
Astra, Virtual Mind, Claudio Simonetti (Goblin), Mistheria, Arthur Falcone, Progressive Experience etc.

Which bands were you influenced by ?
I like Genesis, Yes, Synkopy, IQ, Arena, Marillion, Dream Theater, PFM, Pooh and all the other great prog bands of the past and present, known and unknown.
This is an archive based interview also intended for the fans you get well after both you and I have passed away so let's go straight to your albums. Please tell us more about.....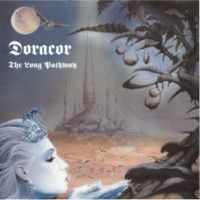 The Long Pathway from 1997
An imaginary journey through the pathway of an imaginary life... maybe!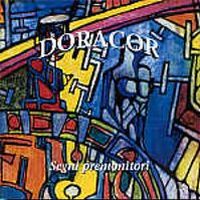 Segni Premonitori from 1998

Warning signs
Inspired by all those mysterious aspects related to religion and the human mind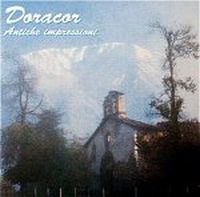 Antiche Impressioni from 1999

Ancient impressions
A journey through the land where my grandparents were born, called Monti della laga (Mountains of the lake)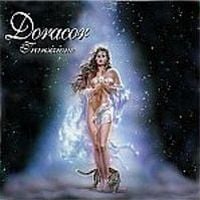 Transizione from 2001

Transition
My old memories and new perspectives...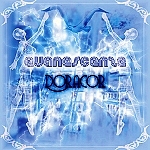 Evanescenze from 2005

Evanescences
In memory of my father, Federico Sardella (died in 2003)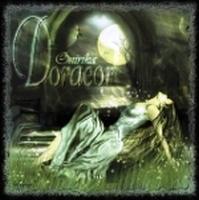 Onirika from 2007

The true story of a man who had some incredible visions during his coma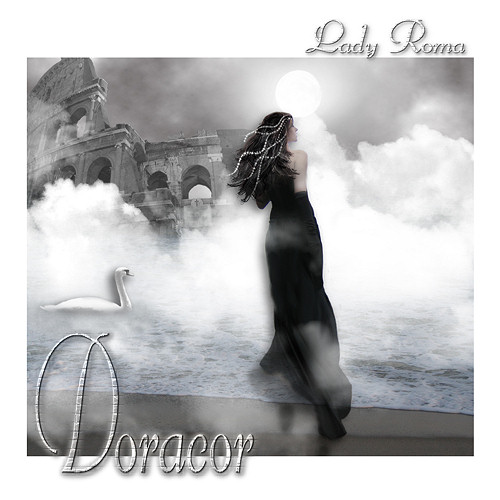 Lady Roma from 2008

A journey through my old hometown, Rome.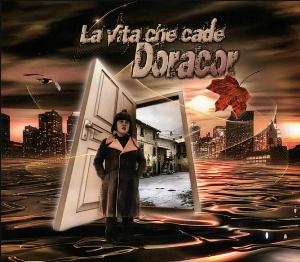 And your new album La Vita che Cade

La vita che cade (The falling life) talks about the earth and its progressive changes, until the beginning of a new era...
The earth is personified by a woman.
How is the creative processes in your band from coming up with an idea to it's being recorded ?

I compose all songs using my keyboard sequencer (Roland Fantom X), then we all together arrange and record them, sometimes in separate studios (e.g. Vittorio Riva lives in Naples).
You are from Italy, but your sound is not the typical Rock Progressivo Italiano (Le Orme, PFM, Banco) sound. You sounds much more like the English symph prog scene. But never mind my opinions. Do you feel yourself and your music being a part of the Italian scene and how would you describe your music ?
I really don't care about music labels. Among other things, i'm sure i'm just playing what i have already heard in other lifes/dimensions...
You released La Vita che Cade earlier this year. What have you been doing since finishing recording this album ? What is your current status and what is your plans for this year and beyond ?
I have just been resting my mind... :o) I don't know what i am going to do in the future. I do not derive any profit from my music (like most prog musicians) and life is hard, so i think it will be very difficult to find the time to play.
To wrap up this interview, is there anything you want to add to this interview ?
Music is not of this world.
Thank you to Corrado for this interview



Edited by toroddfuglesteg - November 19 2011 at 17:16