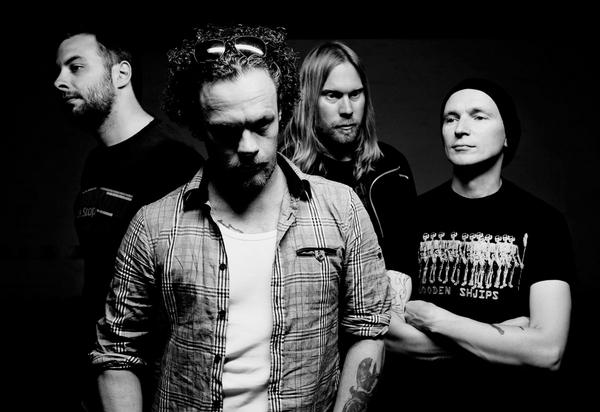 SWITCH OPENS are a Swedish Experimental/ Post Metal act formed in 2000 in Stockholm under the name FINGERSPITZENGEFÜHL. They later changed their name to SWITCH OPENS. The band consists of Anders Bartonek on Drums, Tomas Bergstrand on Guitar, Jesper Skarin on Bass and Vocals and Mikael Tuominen on Guitar. SWITCH OPENS released their self-titled debut full-length album in 2009 through GMR Music Group.
I got in touch with the band and Mikael Tuominen kindly answered my questions.
##################################################################################
When and by whom was your band formed ? Did any of you, past and present members, play in any other bands before joining up in your band ? Why did you choose that name and which bands were you influenced by ?

The band was formed in the summer of 2000 by Anders Bartonek (drums), Mikael Tuominen (guitar) and Jesper Skarin (bass & vocals). Tomas Bergstrand (guitar) joined just a few weeks later. We had all been playing in loads of bands before Switch Opens. Tomas was in the seventies hard rock band Rise And Shine back then and he had previously played with the death metal band Dawn Of Decay. Me and Jesper had been playing together in many different bands, the punk/indie band LaTense and jazz quintet Fjellström K being two of them, though Jesper was primarily a drummer and Mikael a bass player. Anders had been playing in hardcore band Forkeyed and experimental rock band Antenna (in Berlin).

The name Switch Opens was chosen because it was the only name we could agree on. We used to be called Fingerspitzengefühl and made two albums under that moniker, but that name just became an obstacle. So we switched.

It is hard to pinpoint common influences for us, but for me it would probably be Sonic Youth, Van Halen, Soundgarden, Tom Waits and a bunch of free jazz. For Tomas I guess Hawkwind, Black Sabbath, Captain Beyond sums it up pretty well. Anders would probably say Helmet, The Police, Soundgarden and The Beach Boys. Jesper might say old Metallica, Bon Scott-era AC/DC, Freddie Wadling and King Crimson. But this is very hard to answer since we are all consuming unhealthy doses of music.

How is the music scene in your local area now ?

I think it is very good. We have many good bands coming out of Sweden - Gösta Berlings Saga, The Amazing, The Thing, Opeth, Tonbruket, Bombus, Anekdoten, Paper, New Rose - just to name a few I enjoy listening to. We also have some good rock clubs in Stockholm and it's hard to find the time to see all the bands you'd like to see. But then again - I'm old and I don't enjoy going out every damn night.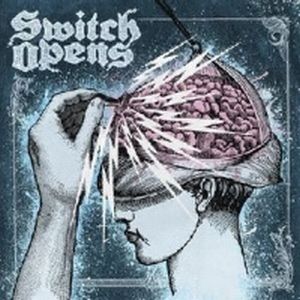 Your self titled debut album was released in 2009. Please tell us more about this album.

Well, as I said earlier, it wasn't really our debut, but it was the first under the name Switch Opens. It is almost three years since we recorded the album, but I'm still very proud of it and pleased with the results, even though we wouldn't make an album like that today. It includes some really good songs which will always be in our live sets, but we're in the middle of a new process now.

For those of us unfamiliar with your music; how would you describe you music ?

It is heavy and dynamic rock music. Sometimes progressive, sometimes psychedelic. We use a lot of odd time signatures, but always try to make things swing, even if the boots on our feet are heavy. Nowadays the vocals are mostly clean, the bass is dirty and up front, one guitar player is angular, the other well-rounded.

What have you been up to during the last two years, what is your current status and what is your plans for next year ?

We have been playing live a bit, but unfortunately only in Sweden. We also got an award for best rock/metal 2010 from Swedish national radio. Right now we are mixing our new album which will be out in January or February 2012 on Transubstans Records. We're also going to Holland in January to play at the Eurosonic Festival in Groningen. Then we'll see what happens, we haven't really made any plans after that.

To wrap up this interview, is there anything you want to add to this interview ?

Peace!
Thank you to Mikael for this interview
Their PA profile is here and their homepage is here


Edited by toroddfuglesteg - November 23 2011 at 05:16