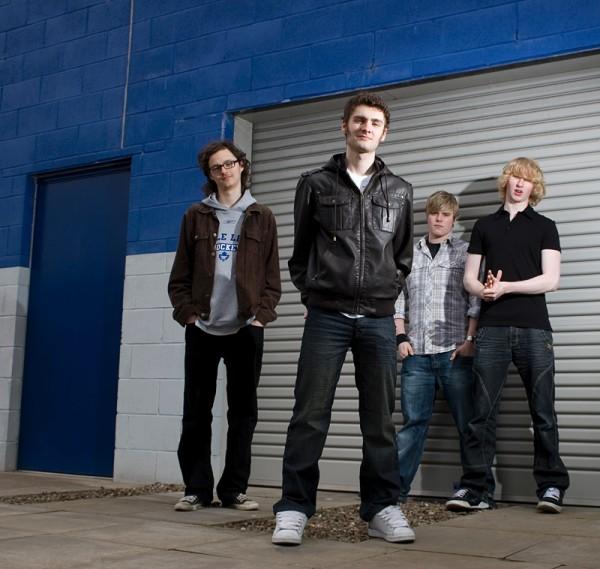 A TORN MIND are a Scottish progressive rock/ metal act with a contemporary, melodic sound. The band was formed in 2005 by lead vocalist/ guitarist Grant Kilpatrick, guitarist/ saxophone player/ keyboard player Chris Hartles, bassist/ vocalist Ryan Anderson and drummer/ vocalist Euan Sked. A TORN MIND combines influences from traditional progressive rock acts such as RUSH and GENESIS with contemporary progressive rock and metal acts such as THE MARS VOLTA and DREAM THEATER. The band released their debut EP "Barriers" on the 1st of March 2010. "Barriers" is entirely self-produced, recorded and mixed by the band themselves over a period of 9 months. "Barriers" is available digitally from most download stores and physically direct from the band's merch store.
I got in touch with the band and Euan answered my questions.
####################################################################################
When and by whom was your band born ? Did any of you, past and present members, play in any other bands before joining up in your band ? Why did you choose that name and which bands were you influenced by ?

The band started out in a very early form back when we were still at school. Myself (Grant), our other guitarist Chris and drummer Euan already played together, but it really wasn't until we had a bit of a lineup change and our current bass player Ryan joined that everything sort of clicked into place. The name A Torn Mind is something Euan came up with that we all liked and it stuck.

You are from Livingston, a small town just between Glasgow and Edinburgh. How is the music scene in Scotland and do you get gigs in Scotland or do you cast your net wider than Scotland to get gigs ?

As we're based kind of slap bang between two of the big Scottish cities local shows tend to be in Edinburgh for us, followed by Glasgow. As yet we've not ventured outside of Scotland but touring is definitely a main focus for us in 2012 and we're looking to play as much and in as many new places as we possibly can in the new year.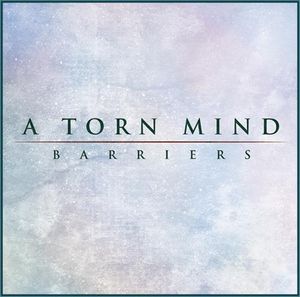 Over to your two albums so far. Your debut album Barriers was released last year. Please tell us more about this album.

Barriers is our debut EP and it was also entirely self-funded, produced and released. It's made up of 5 tracks but the running time is just under 40 minutes so there's quite a lot of listening for an EP! I think everyone would agree it was a huge learning curve and we learned a lot from the process of just throwing ourselves in at the deep end and trying to make the best record we could! The tracks are ambitious, especially 'Impurity' and 'Vita' which are definitely at the proggier end of things, but songs like 'Edge of the World' also showcase the more contemporary side to A Torn Mind. It was released in March 2010 and I definitely think it's a good snapshot of the band and highlights where we draw the roots of our sound from. Moving forward, we've definitely used the experience of making Barriers to help us develop the sound and also to build our chops in terms of production as well.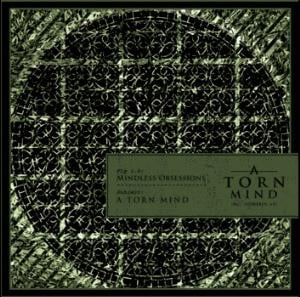 The follow up album Mindless Obsessions was released earlier this year. Please tell us more about this album.

Mindless Obsessions is an older song we really wanted to freshen up and put down on record so it got a proper release. Again, we looked at it as a challenge and a chance to put what we'd learned from producing the first EP into practice, so we released it as a free download digital single that is available exclusively from our Bandcamp website.

It's a big old slab of heavy prog rock, with a huge instrumental section in the middle and it combines our love of heavy music with the progressive streak that runs through our band. It's still available from http://atornmind.bandcamp.com for free download for anyone who'd like to check it out!

For those of us unfamiliar with your music; how would you describe your music and which bands would you compare yourself with ?

We tend to think of it as contemporary melodic prog rock. Our sound is dynamic and we try to combine big, ambitious arrangements with a definite progressive edge, but without it being to the detriment of the song. We're big fans of using vocal harmonies, and we like to chop and change the instrumentation with each song, so although we're essentially a guitar driven band, there's a broad base of synth and organ sounds used to keep things interesting. I think it's been a natural progression to take what we did with our 1st EP and build upon and refine it as songwriters to try and keep the music as genuinely fresh and modern as we can - that's definitely a goal of ours.

We've been compared to everyone from Jadis to Coheed and Cambria but in terms of what we're inspired by as a band I'd have to include Karnivool, The Mars Volta and Frost* as well as acts like A.C.T and Genesis.

What is your current status and what are the plans for your band in the future ?

We're due to start tracking our 2nd EP in January and I'm really excited to get back into the studio again. We're going to be putting out another song around Christmas - similar to Mindless Obsessions it will be a stand-alone single but it's something quite a bit different and shows off another side to the band. Aside from that, as I mentioned earlier we're really looking forward to getting out on the road and touring in the new year, so we'll be putting a lot of effort into getting as many live shows under our belts as we can in 2012.


To wrap up this interview, is there anything you want to add?

Just to say thanks very much to everyone one Prog Archives who's shown an interest in our band to date, and to those who've taken the time to review our releases for the website! We're all big fans and read/post on here ourselves.

To anyone looking to find out more about us, we can be found online at the following links:

http://atornmind.com
http://atornmind.bandcamp.com
http://facebook.com/atornmind
http://twitter.com/atornmind

Thank you to Euan for this interview
Their PA profile is here and homepage is here