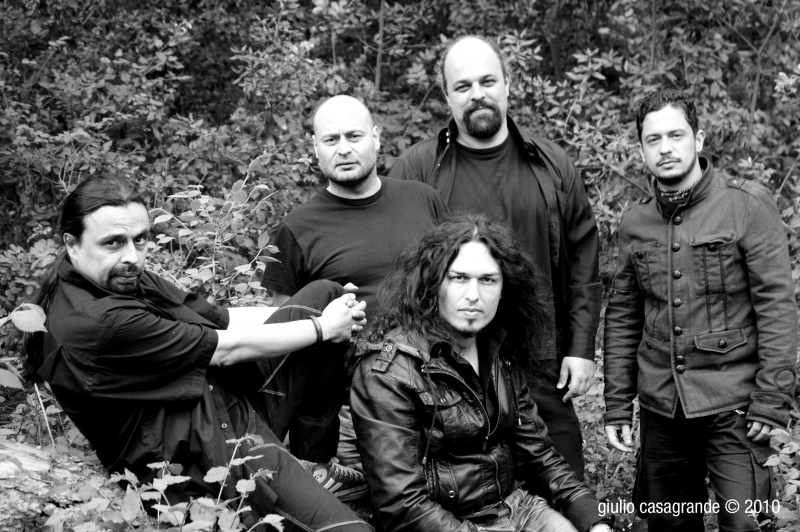 Alessandro Seravalle started GARDEN WALL's journey at the end of the Eighties. Through the usual line-up changes, the band realized its first demo-tape, simply titled ''Garden Wall'', in 1992. The following year the German producer Peter Wustmann, well-impressed by the tape, decided to offer GARDEN WALL the chance to sign for his independent label WMMS. So in May 1993 the band was in Stuttgart to record its debut CD ''Principium'', seven tracks spanning between modern symphonic prog and heavy prog. The album met the interest and strong approval of the specialized press. Eight albums followed.
I got in touch with the band and here is their story.
#################################################################################
Your biography has been covered in your ProgArchives profile so let's bypass the biography details. But which bands were you influenced by and why did you choose that name ?
As you can imagine Garden Wall was chosen as a sort of tribute to Genesis which was and still is my favourite band, together with acts like Van Der Graaf Generator, King Crimson, Gentle Giant and the Italian band Area. So... classic progressive-rock. That said, Garden Wall don't sound as a typical progressive-rock band for the simple reason that we never wanted to betray the original idea of those great bands which has a lot to do with musical research, building a personal sound (all the bands I quoted were very different from each other) and the contamination between different musical genres. The curious thing is that everybody in the band has a completely different musical background: Raffaello is a metalhead, his favourite acts are Metallica, Pantera (I adore them too), Slayer and stuff like that, something my brother Gianpietro (who's more in a "pop" vein) simply hates. William, the bass player, is a huge fan of Adult Oriented Rock (Toto, Boston, Journey, Def Leppard) and new-prog stuff like Marillion (again...I adore them too), Iq or Pendragon. Ivan goes crazy for some prog-metal bands like Opeth, Fates Warning or Dream Theater. I'm likely to be the most omnivorous as far as, beside the bands I quoted before, I'm a follower of avant-jazz, electronic music , metal (Tool, Death, Queensryche) and twentieth century academical stuff. All those influences melt into something I'd call a personal sound... Garden Wall sound is quite peculiar!
This is an archive based interview also intended for the fans you get well after both you and I have passed away so let's go straight to your releases. Please give us your views/some words on your releases, starting with.......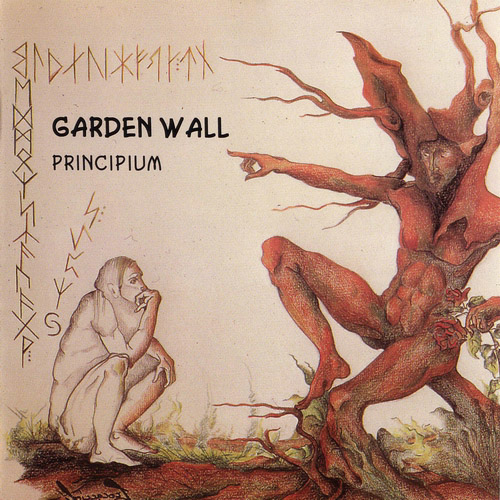 Principium from 1993
Well... our first release. It's something special for that. Surely we were in a symphonic progressive rock vein at that time, but we were already searching for something personal, just think about the suite "Ekpyrosis" and it's whole tone scale based harmonies. One could tag it as new-prog because some Marillion influences were traceable, but there really was more than that. The psychedelic approach of " Onde Radio", the epicness of "The Giant and the Wise-man", the soft and melancholic flavour of "Silent waves in a raging ocean", the majestic organ of "Wehwalt"... a very heterogeneous album.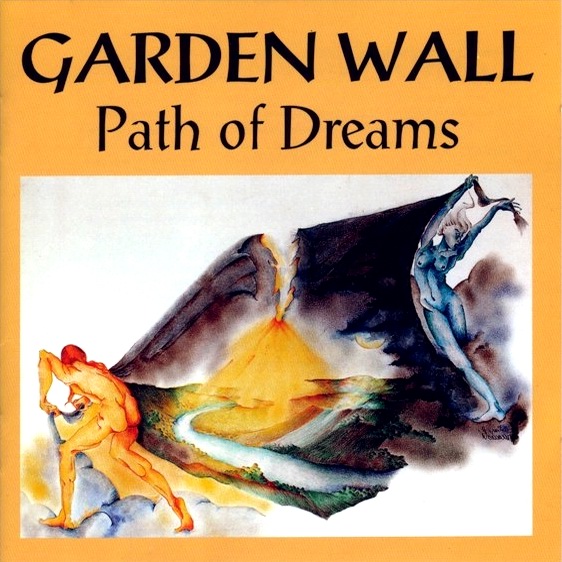 Path of Dreams from 1994
This album is to be considered our strongest effort in the realm of symphonic prog-rock and a fair success as well (some fans still consider it our best release). After releasing "Principium" we focused more. Some of those songs remained live favourites for a long time, like "Oniros" (we still play it live), "Kaos", "Sex". It was our first concept album as well, Eros and Thanatos seen through the distorting lens of the oniric experience. The last album with my german friend Thomas Schaufler on drums.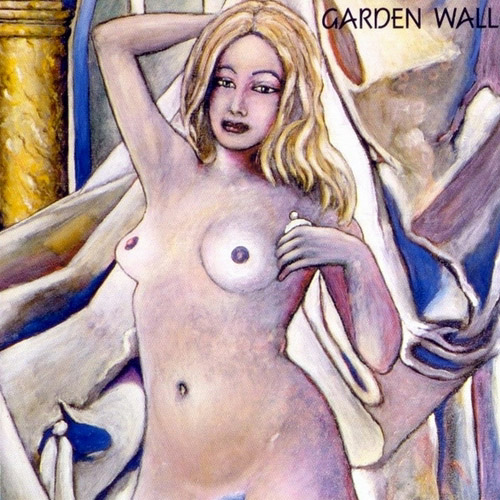 The Seduction Of Madness from 1995
This was the first album recorded with Camillo Colleluori on drums. He brought his "parossistic drumming" as a new element in our sound. I started to compose more riffs using the pitch shifter pedal and the sound we obtained was actually pretty new. Some early fans were a bit dissapointed but we never stopped and always tried to look for new musical solutions. I think some of those songs ("Horizon of the events", "Taenia" and "W8less" are still in our liveset) still remain among our more interesting ones in terms of riffing.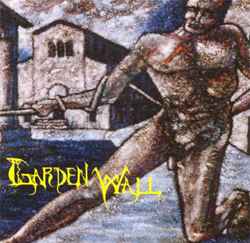 Chimica from 1997
I think this is our most "earth-soiled" album. It's probably the closest thing to progressive-metal we did. It's dominated by the 34 minutes long suite "Chemotaxis", surely a big compositional effort. But, anyway, I wouldn't call "Chimica" a prog-metal album. I mean, it's quite far from Dream Theater clones stuff! There's room for experimental pieces ("Psychic infrared", "Immer Unterwegs"), darkish romantic tunes ("La belle dame", "Immune", "No more") and divertissements ("Dave in the swimming pool"). I guess William could say something more as long as he loved this album a lot when he wasn't in the band!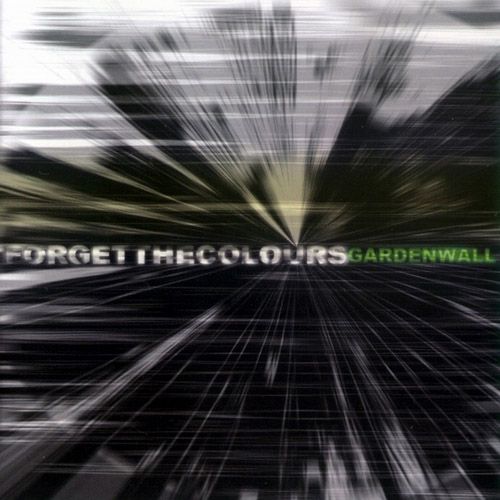 Forget the Colours from 2002
The first chapter of a trilogy and our most claustrophobic album! Mauro Olivo, the keyboard player I worked with since Principium, left the band and we replaced him with the guitar wizard Raffaello Indri. The sound got heavier and we started dealing with extreme-metal as well... I still consider "Lead", the opener, as one of the best songs I wrote. No room for hope here! The sound is tight, avant-gardistic, fierce and rageful! Just think about songs like "Hatred" with its dark and gloomy atmospheres featuring the violin, the desperate "Anniversary", the grinding "Bisturi" or the lightless "Deinococcus radiodurans"... the album ends with "Dreams slayer" another Garden Wall favourite.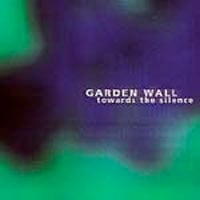 Towards The Silence from 2004
Chapter Two of the trilogy. It's more direct if you compare it with its predecessor, we decided to deal with more simple structures, the songs are less complicated. It was a way for me to actually go towards the silence. Still I think "Luna" is an amazing song, I just love it. Other impressive songs are for me the opener "Caesura" and the strange "Bottom" with its latin rhythms. The album is more rhythmical and less harmonic so to say. We had serious human troubles during the recording sessions and for a while we thought it was over for Garden Wall... Fortunately it was not the end, but just a crisis pushing me and the band towards new directions.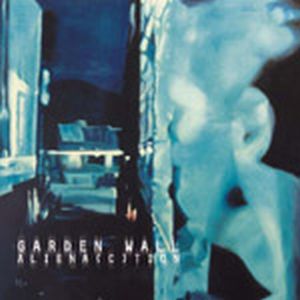 Aliena(c)tion from 2008
This album was recorded in 2000 (before Forget the colours) but we decided to delay its release because we wanted to carry on with the trilogy. When things stopped for a while we thought the time had come to release it. It contains two seminal tunes (mainly for their rhythmical aspects and for the aggressive sound) entitled "Patogenesi" and "Ohne Zuckerzusatz", a ballad ("Song for an angel") and some live tracks from our noise-metal era.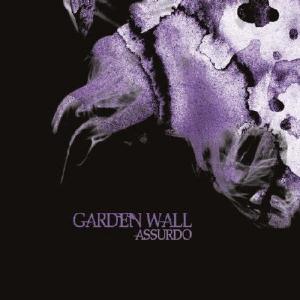 and your brand new album Assurdo
Finally Chapter Three. Everything changed, Camillo Colleluori left after 12 years of playing together... the sound dramatically evolved thanks to the structural use of electronics. "Assurdo" sounds like no other, it's really our most original album to date. We just wanted to melt into some kind of "absurd" cauldron as many musical influences as possible. Classic progressive-rock, twentieth century academical music, jazz, ethnic music, electronica, hard-rock have been injected into a strange particle accelerator and you can now hear the result of such experimentation. It's not stuff for people in search for reassurance! It's challenging, it's new, it's something all of us are really proud of. Every song follows each other with no solution of continuity, it's an hour long stream of music. We had a lot of guest musicians, coming from musical areas quite far from ours, playing flute, cello, violin, vibraphone, synths, various percussions, bass clarinet etc. The interaction between our music and those very talented musicians was something really exciting. "Assurdo" is a multi-layered work, a different mix would result in almost unrecognizible songs, something new or unheard jumps out at every listen. It took very long to record it and mix it but... it's been worth it! For the first time we shot a videoclip that will be soon available on the net. It's more like a short movie indeed (seven minutes long), inspired to the filmmaker Simone Vrech by our song "Negative". He wrote the script and directed it, we played small parts on the video and some of our guest musicians did some cameos as well. We would like to play multimedia gigs, with video projections and we are working in that direction too. There are tons of things on the go at the moment and we're trying to push this album more than we ever did before. Check out "Assurdo" guys!
I understand you are not too happy about being branded as a progressive metal band. For those of us unknown with your music; how would you describe you music and which bands would you compare yourself with ?
I know there's the serious risk of sounding pretentious but... I compare Garden Wall to no other band. Of course this is great from the artistic point of view but it's a kind of malediction on the other hand. Most rock listeners just want to be reassured by listening to endless variations of the same musical stuff. Garden Wall don't bow to this view. We look for our personal way to intend rock music because we love rock music and we want it to evolve. Everybody, of course, has his influences but repeating a clichè has nothing to do with art and we must remember (I claim that because sometimes it seems to me people tend to forget it) that music was, is and will always be a form of art, not mere entertainment! I don't know how to describe our music, what I can tell you is that everything we did and do is absolutely sincere and we make no calculations on what people might like or not. Music is self-therapy, music is a way to know oneself, it's a kind of ladder.
How is the creative processes in your band from coming up with an idea to it's being recorded?
I usually write down the song on my own, then I make a pre-production on the computer so the other guys can listen to this kind of skeleton. At this early stage the composition already assumes an almost definitive structure. Then there's the arranging phase in which all the musicians involved put their sensibility and skills to "dress" the skeleton to its ultimate form. Phase three is the recording. Sometimes some solutions can jump out at that last stage of the process. Surely my voice does so. All the vocal lines are completely improvised in the studio, the only predetermined stuff are the lyrics. I'm a very prolific song writer, I'll never be able to record all the things I wrote (I guess I recorded not more than the 20% of the music I actually composed) and that's something which disappoints me. The problem is... time! The problem is always time.

What is your plans for the coming months and year ?
As I said we're doing our best to promote the album, we're waiting for the video post-production and we're planning as many gigs as possible (but here in Italy the situation is really awful... it seems only cover bands can find a stage to play on!). The material for the next album already went through phase one. All the songs have been written and pre-produced, next move is to arrange them and to decide when to go to the studio to record our ninth album which will be entitled "Psicomachie" (something I could translate with "battles of souls" or "battles of minds"... I prefer the first translation). Anyway, if anybody wanted to be informed about Garden Wall activities, or simply stay in touch with the band, please find us on Facebook, Myspace or ReverbNation!
To wrap up this interview, is there anything you want to add to this interview ?
First of all a huge "Thank You!" to all of you at Progarchives (I saw some very good reviews of "Assurdo"!) for the chance you gave me to write about Garden Wall. And thanks to all the PA community for its amazing work as a precious source of informations about past and present prog-related artists from all over the world. Second: please, all of you readers, look for sincere music, look for interesting and new stuff. There are tons of great bands out there waiting to be discovered (Lizard Records catalogue is just fantastic for example). No more Dream Theater clones! No more Genesis cheap imitations! No more late Pink Floyd rough copies! Stop it!
Thank you to Garden Wall for this interview