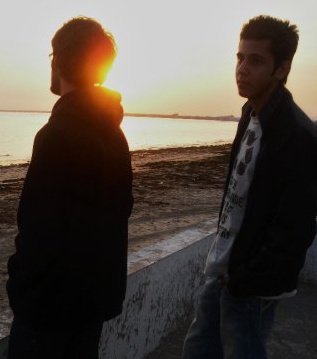 Some bands are truly indefinable, 6LA8 are one of these bands. Their music spans so many genres and yet has it's own concise sound that fans of practically anytime of progressive rock will enjoy. The Pakistani duo of Taimur Mazhar Sheikh and Omer Asim create a blend of electronic, ambient, drone and post-rock but their music never delves too far into one genre without being unclassifiable. The project was formed in 2009 by two music loving friends who wanted to create something all their own and they definitely succeed in that. They release all their music for free on their website.
I got in touch with Taimur from the band and here are their story.
#####################################################################################
When and by whom was your band formed ? Did any of you, past and present members, play in any other bands before joining up in your band ? Why did you choose that name and which bands were you influenced by ?
Well 6LA8 is a progressive electronic/drone/post-rock duo to begin with (Omer Asim and Taimur Mazhar Sheikh). We are old friends and before 6LA8 we had formed an avant-garde/noise band Aus Rine (early 2008 – present). Our fellow members were usually preoccupied and it ended up being just the two of us improvising and recording singles at evenings after work/university. This started in October 2010, so a little over a year ago.
"6LA8" is a strange name, but we wanted a disconnection with everything going around us. Our lives are based on a set of rules, languages and without this mode of communication we could never get information across and possibly not be where we are now as a species. But it gets overwhelming: The culture clashes, the political quandaries, the moral obligations, common sense, etc. Sometimes you want to stop, breathe and enjoy without needing an inherent explanation, from your own imagination and perspective. "6LA8" is just one of those words, meaningless yet there is a feel, a connection when you see the four characters bunched together; something that is interesting but furthermore makes you realize how big your role is it when you are thinking and making your own explanations, and how much that role serves you in your daily life. Of course, this isn't limited to "6LA8", it could be anything you can think of, but this was the one choice we went along with.
We have a huge list of influences that might not even be relevant to our music, but have inspired us nonetheless. The biggest influences are probably Port Royal and Brian Eno, followed by bands like 65daysofstatic, Jakob, Isis, Godspeed You! Black Emperor, The Mars Volta, Mono, Pink Floyd, Boris, Daft Punk, Justice, Alva Noto, Type O Negative, Neurosis, Yes, Mogwai, QOTSA, Helios, Tool, Fennesz, M83, Future Sound of London, Novembre, Om, Filter, Massive Attack, Rameses III, July Skies, Aidan Baker, King Crimson and countless more.
Your band is from Pakistan. A very volatile country with religious fanatics who wants to ban music altogether and is enforcing their views with terror. How is it to live and being a musician in Pakistan now?
To be honest, religious fanatics are one of our secondary worries. In fact, apart from the military takeovers that have happened, most of the generally elected parties have been democratic.
Now, nobody can deny the suicide bombings and extremism going on, especially in Pakistan, but these events are so unpredictable in wake of more obvious issues like electricity/water shortage, theft, unemployment, political killings and just the financial expense of life in general. Can you be consistently worried about suicide bombing and religious fanatics when it is certain that the moment you step out on the streets with any valuable phone you will get robbed at gunpoint, or that everyday there is no electricity for hours, or the greater chance of being shot because of your ethnicity or political standpoint? All this while keeping in mind there can potentially be no one to save you in any of these circumstances…and it has become a norm. Life seems to be a standstill here, and while we are one of the more fortunate to not lose sleep over worries of having no food for the next day, there is still a feel of helplessness in the air and that impacts everyone.
And while listing all the reasons may seem to be irrelevant, our environment has been integral to our music. When deaths are being discussed casually and routinely over a family dinner, you finally realize this is not an acceptable lifestyle at all, (especially after you have been to other nations and can see from a wider standpoint). Then any sort of therapy will work, which for us was/is listening to music and is 6LA8.
Something for an escape, and the more absurd and surreal it sounds the better it could be, acting like a balm.
Something that can speak out our frustrations but with the same vague views that we have now, because blaming and pointing the finger has never been less appealing to us.
This is an archive based interview also intended for the fans you get well after both you and I have passed away so let's go straight to your albums. Please tell us more about.....
The way you have put that… please forgive us if our responses to the questions are a bit too TL; DR, but if there is a place to go full details on our albums and our thoughts behind their compositions, this would be it.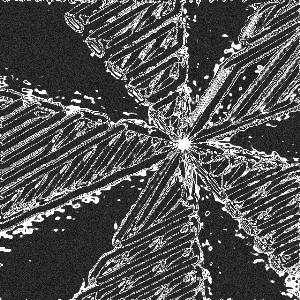 In Wake of a Dying Nation from last year
Our first album. A massive collection of songs, going to three hours. After Aus Rine we were quite exhausted and just wanted to make music without any forethought to it. So we used to hook up on evenings or weekends and make music on the spot, and just finish it with nil postproduction. The titles used to be satirical twists on whatever the "breaking news" used to be for the time we made the tracks.
Instead of looking at this like an album, one should see it as a collection of songs made over a span of 3 months, because back then we were not planning on this to be a proper album, or 6LA8 to be a proper band. We were just making songs because we enjoyed sitting, letting the music flow and cherish the coming of ideas. Our recording process here contributed to the raw, personal feel of the whole thing; it Sounds like two guys making music in the basement, but this also means it is the most simple and to the point work we have ever done.
Around the 17th track, we finally released the songs to public on the insistence of friends, as 6LA8. Most considered our music post rock while we never thought that much about our genre. But the fact that they were so many people who wanted to listen to the music was amazing. It was what made us continue making music that we can share with others, not just confined to our hard drives.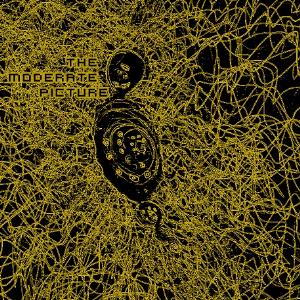 The Moderate Picture from last year
Instead of explaining the musical nature of album (one can just hear it to know), we should probably explain what were the concepts behind so that it can be better understood, which quite a few of our friends have asked us to do.
This was our first "proper" album. Unlike the wandering nature of our debut we wanted to make songs that supported each other, that seemed to be part of a bigger picture. And this album is as ugly as its cover portrays. It is probably the most difficult to listen to of all our works because of its aggressive, dark and jarring mood.
The Moderate Picture is a concept that can be used in so many aspects, based on how people refer to themselves as moderates, but moderation is such a relative term. To some people, this moderation might even be an extremity. But when so many people provide so many "moderate" views, you notice things might not be that different as they seem, because the motives that people have behind these views have the same overlying causes and if we could analyze and react to these perhaps the picture could be clearer on the whole.
We tried to put the same concepts into our songs, that have completely different arrangements and styles from one another but there is overarching mood that makes the whole album seem unified. It is like different organs with different purposes complementing each other to make something that might prove beneficial to all of them.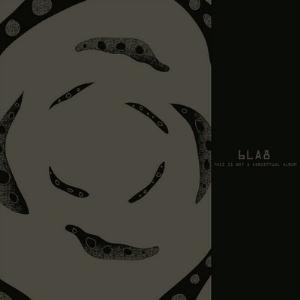 This Is Not A Conceptual Album from this year
The one thing we noticed after making our first two albums was that our production was very raw. While that made it sound personal, at the same time we could see that most of the softer parts of our music would just get lost in the mix. So This Is Not A Conceptual Albums main move forward was in the production aspect. We lowered the aggression and the tension a bit, and let the more slow, reflective, progressive bits of our music as well as warm synth ambience take the foreground, and this album has been the best received out of all, except maybe "In the Land of Dreams" (coming later).
Like its title implies, this album does not have any concept around it. However, there is some mysterious, urban, stylistic mood over all the songs that still make it click. This is our most accessible work yet, and we just went wild with the genre influences here, reaching out to dubstep, trip-hop, post rock, world, jazz, whatever we enjoyed at the moment. If we could ever afford having a hard copy release for any of our albums, this would be our preference.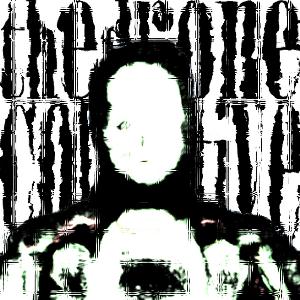 The Drone Collective from this year
Released three weeks after This Is Not A Conceptual Album, it basically made everyone go "how is this even possible you guys just-" but truthfully most of the songs in this album were made before any of the songs in our third album. The reason we held out on these songs was because they were so, so depressing, in the pessimistic sense. Maybe it could be our personal associations with the album, but "The Drone Collective" is just grief and frustration conveyed in music form. The music is mainly minimal/progressive drone, with most of the influences being early progressive rock music and bands like Anathema, The Angelic Process, Boris, Bohren and Der Club of Gore, Kilimanjaro Ensemble and Neurosis.
Regardless, we couldn't let our songs go to waste so the album came to be. Of course, due to its hasty release this album went by almost unnoticed. However, the little feedback we got was just amazing. We would recommend any new listener of ours to start with either This Is Not A Conceptual Album (for its accessibility) or The Drone Collective, (our deepest yet our clearest album).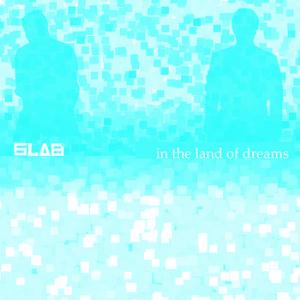 In the Land of Dreams from this year
This was where we took a step back, looked at all our music and decided to take the best of each album and produce what we had unknowingly been approaching too. A 2 hour long album, this has the aggression from our earlier work, as well as the warm nature and softer, more alluring parts from This is Not a Conceptual Album, coated with the dense, heaviness of The Drone Collective.
The main inspiration behind this album came from a Brian Eno interview for his landmark Music for Airports album. He said that the music some airports played was of this awful, poppy nature that didn't suit the clinical, serene nature of a typical airport, and he wanted to make music that could be unobtrusive, easily interruptible and instead of being overly optimistic, it would have a sense of realism to it, as if it is saying that if you are on an airplane, if you die from an accident it wouldn't really matter.
This made us realize that well, even though we have been making music as a gateway to another world, or rather dreams which could be the furthest we can go to, dreams aren't clear-minded. You aren't fully processing what is going on when you are dreaming; it is a hazy feel that you will just forget when you wake up.
So we decided to let the ambience blur out the structures of the song, and composed the whole album around that premise. So it plays out as a long, progressive dream, the song length averaging around 7 minutes, in a very dronish, dreamy sense that you may not remember the structure of the songs when they end, but if you lose yourself in them you might as well just be living in them, for the moment.
Amazingly, it worked. Released a full year after we formed 6LA8, it is an album that we can boast about. Something that we had initially hoped of making…and our friend loved it as well. Musically this can be likened to bvdub, Jakob, Radiohead, Port Royal, Jesu, Mogwai and Autechre, according to our listeners.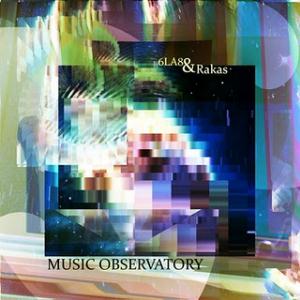 Music Observatory (w/ Rakas) from this year
As is our nature, we always attempt to go through genres and experiment without trying to overkill and ruin the actual music. Music Observatory was a strange concept; basically, you lock us in a room with instruments and tell us to make a full-fledged album a.s.a.p. . How would it turn out?
Well we didn't actually lock ourselves in, but we did attempt to make an hour-long album in less than a month. We wanted to see that under the constraints, how diverse we could get. Fortunately, Rakas, an electronic solo musician (Asadullah Qureshi), an old friend and also an Aus Rine member was available for the ride and we set off.
There were other self-made constraints as well: no songs could be more than 5 minutes long and the song titles were asked randomly from our unaware friends/listeners, which were then used to think out and make the songs.
The end result? It was our most enjoyable experience, especially for something completely unlike any of our previous music. The inclusion of Rakas and other guest artists, the extremely talented ambient/post-rock bands Air Liner and The Eternal Twilight, made us think about our songs in a completely different sense. The short tracks made us much more focused and the progressions were rapid, the tempo was relatively fast and completely off course ideas were implemented. And the recommendations from our friends and listeners made us think up songs based on words that we may have never considered.
But most importantly, it was the realization that for all our detailed concepts and reasons for our albums, the end thing that matters is the music. Our passion came from listening to music, be they epic orchestral ballads or short rage inducing fits, and while we love all the bands that influenced us, we might have completely different reactions and associations to their music, and that is completely natural. In the end, the main reason why we are here or one is to just listen and enjoy the music, and music can come from anywhere and is as big as it can get.
How do you record your albums and with what soft and hardware ?
Both of us use the Line 6 UX1 processors to record guitars, bass, vocals and synth. The softwares that we use are Ableton Live (for MIDI instruments and sampling) and Audacity (for recording). Our guitars/bass are just Fender strat copies, and we have a Korg Microsynth and pretty basic midi controllers! The Drums/percussion are basically samples, though occasionally we do get assistance from Rakas in the acoustic drums department if the samples don't click. Also, we use different relevant public domain or creative common sample pieces in our music that we get from either archive.org or freesound.org, both being amazing websites.
How would you describe you music and which bands would you compare yourself with ?
I guess we have explained it quite a lot by now. To be brief, our music is primarily progressive drone with noticeable elements of ambient/electronic/post-rock added to it, with each album having its own genre classification. The bands we have been often compared to are Mogwai, Port Royal, Aidan Baker and GY!BE.
Your albums are free or pay if you want albums from Bandcamp. Why this solution ?
Our albums are meant to be free as coming from Pakistan we can understand people not being in the best of positions to pay for our loads of albums, but we would appreciate any money from any listeners who can afford to give us some, as a donation. We can use the money to advertise our music around a bit more, or get new instruments or maintain our current ones, so it will be definitely go towards our music.
How is the creative processes in your band from coming up with an idea to it's being recorded ?
One of the reasons why we were frustrated when working as Aus Rine was that we just couldn't write any songs. The riffs were there, the idea as well, but the arrangement or composition just seemed to be a mess. As 6LA8 however, we started on pure improvisation. We don't know what chords are, how to properly use them and most of the music theory, all we know when we were playing is that this is how it sounds, and it sounds great.
For us, this technique just worked. This is also how we came up with 10 hours of music in a year; just improvising and progressing as we naturally would. There are mistakes (sometimes even in the finished songs, but they somehow sound real good!) and we do have to repeat plays a bit or trash a few unlucky tracks, but the natural progression when we play just comes to us, probably because of listening to so much music and playing the instruments extensively to just have a hear of things. Initially (and even now) we almost never ended up playing what we thought of playing, but the feel was still there. And I guess it suits us.
Now we have a greater idea of how to approach things, so we can work on concepts as can be seen by our releases. And it will get better, there is no doubt, for both 6LA8 and Aus Rine.
What is your current status and what is your plans for this year and beyond ?
Working on new music! This is something we love and we have no intentions of letting go. For now, just make more music, reach more boundaries and explore new areas we haven't touched yet, we usually never plan beforehand what we will do in specific, so no idea. But there will be something!
Maybe after a couple of years we will start to do gigs, right now though we are fine on just self discovery and studio work, plus university work/jobs will prevent us from pursuing that for now, but we definitely would attempt to get into music as a full-time career. We have received a lot of encouragement from our listeners and we cannot let them down by not giving them the best musical/live experience possible from us.
To wrap up this interview, is there anything you want to add to this interview ?
Just a lot of thanks to you and the prog-archives team for interviewing us! Once again, apologies for the rants we went on, especially on the albums, but if someone wants to read about us and know what drives us to make music or what we were thinking we really feel like we should give them our perspectives, however complicated or idealistic they are.
But, for the sake of music, feel free to leave this all behind and make your own stories and memories from our songs, as long as you are listening.
Thank you to Taimur for this interview