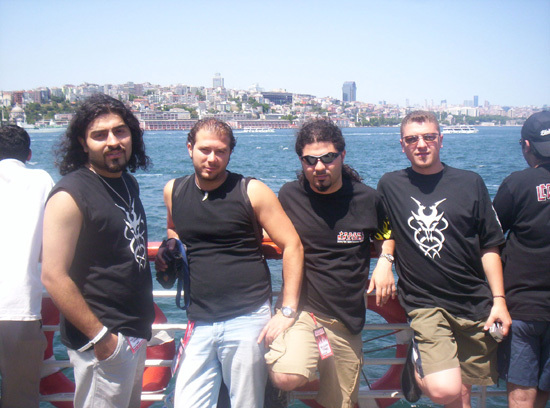 NU.CLEAR.DAWN is a progressive metal band from Syria formed in 1997. The band has underwent a few line-up changes but now consist of Amr Rifai (vocals), Shant Hagopian (guitars), Aram Kalousdian (drums), A.K. (keyboards) and Elie Tawil Baly (bass).

They recorded the single "To Stand Forever" in 2001 and self released their debut album "Poem of a Knight" in 2003.
I got in touch with Shant Hagopian from the band for his story.
####################################################################################
When and by whom was your band born ? Did any of you, past and present members, play in any other bands before joining up in your band ? Why did you choose that name and which bands were you influenced by ?
The band was born when two groups of the members met, The first group was me and Aram Kalousdian (the drummer), we started jamming in summer 1996, the only place we had to practice back then was my basement, we used to play our favorite tunes from bands we both liked in our teenager years, I remember playing For Whom the Bell Tolls - Metallica, some Maiden and a bunch of other songs, we called ourselves "Cruel Mermaid".
The other group was Rami Dagger (bass) Ali Mearrawi (guitar), who played together in "Life Tattoo" a few years before we all met, Rami used to play the drums in their previous band. Rami also played in different bands, One that I can remember is "Meditation", also in that band was Jack Power (vocals), Jack is one of the oldest rockers in Syria, he was the first to put together a metal show on the Aleppo citadel stage back in the late 80's, bringing together thousands of people to watch the show, which was really a big achievement at the time.
So it was 1997 when I met Ali Mearrawi at the music school we both attended, and decided to meet up and merge our groups that in a funny way completed each other: we needed a bassist a 2nd guitarist and a singer, and they needed a guitarist and a drummer.
We started meeting, jamming and rehearsing in my basement in summer '97, we used to play Savatage, Maiden, Black Sabbath, Iced Earth, Angra, Metallica, Pink Floyd, Scorpions, Annihilator, Rainbow... really a wide variety of rock and metal. Jack was more into the oldies, Sabbath, Zeppelin, Ozzy, Rainbow and his voice resembles Ozzy's. After a couple of weeks we decided to find a name for the band, we came up with some good and some funny names, I remember a couple, Soul Gallery, Square Circles, and then Rami suggested Nuclear Dawn, we loved it from the beginning, it's powerful, it's deep, and when we discovered that it can be pronounced New Clear Dawn and Nuclear Dawn, totally opposite meanings, we thought that this was IT! And to emphasize the meaning we decided to divide the words by a simple dot so it became Nu.Clear.Dawn.
Of course the line-up changed a lot since then.
Syria is perhaps not the safest country and region for a metal band. There are some deeply unpleasant things going on in Syria these days too. How difficult/easy was it to start up a band in Syria and how is life and the music scene in Syria now ?
Setting up the band was not the difficult part, keeping it alive was.
When we met, we all loved the same bands, we were influenced by the same type of music, so that wasn't a problem at all, funny how I think now that we all met out of nowhere and shared a mutual feeling, and loved what we did, something that is very hard to find today.
The Syrian metal scene has flourished in the recent years, there is The Hourglass, Jack Power, Luay Rifai, Slumpark Correctional, Olive.. I believe there are a lot more, and more bands are emerging every day. Every year Aram also organizes a show for guitarists, called "Syrian Guitar Festival" he invites around 10 guitarists to perform in the same show, and it's getting a lot of attention.
There aren't any international bands playing in Syria because of all the trouble, I remember a few years ago my friend Rawad from The Hourglass and my band mate Aram tried very hard to bring over the Swedish Doom Metal band "Lake of Tears" to play in Syria, after months of "paperwork" it didn't work out and everybody was disappointed. I remember how excited I was when we had to drive all the way to Istanbul, Turkey (20 hours drive) to attend my first Dream Theater show back in 2002. Or when I had to go to Beirut, Lebanon to attend my first Roger Waters show, the same applies now, people organize trips together to attend a metal show somewhere outside of Syria, there was Rock The Nations in which we also performed in 2004, there's Sonisphere, Uni-Rock and a lot of metal festivals happening all around the region, a lot of bands come to perform in Lebanon, Anathema was there, Scorpions, Deep Purple, Roger Waters, Lake of Tears. Nothing in Syria. At some point this will change, but when?
How easy/difficult is it for you to tour in this region ?
Easy? Not even close, we had a very tough time, all the time.
To organize a simple rock concert, we had to get sh*t loads of paperwork done, to the point that it had to be signed by the mayor himself! Not to mention all the questions we've been asked by different individuals in an investigative format, "Why are you playing this kind of music?" "Are you Satanists?" "What do the lyrics mean?" etc… we needed tons of agreements from here and there, the city, the financial department, the advertising department, and they're all in different locations and buildings, sometimes we even had to drive for 10 hours to get paperwork done in Damascus – the capital. At some point we were working and stressing about the paperwork more than we rehearsed, we forgot that we were actually musicians.
We've been denied by a lot of parties, one honorable mention was the church: when we asked to rent their theater, they agreed until it was the last week before the show when they decided they had to cancel the event because of what we later discovered they were putting together a big party for their youth in a different location on the same date, fearing that their attendees would rather come to see us perform instead. So we had to re-print all the advertising posters to revise the new location, and we decided to make the entrance free of charge, which ended up great, there was around 1200 people. And after our show we asked for compensation from the guilty party... WIN !
On the other hand we had some "rest" and felt like we were treated like kings when we were invited to perform in Rock the Nations II in 2004, I must admit!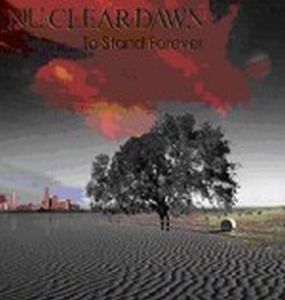 Over to your two releases so far. Your debut is the To Stand Forever ep from 2000. Please tell us more about this ep.
"To Stand Forever" was our first experience in the studio; it was the key for us to experiment, and understand the ins and outs, what to do and what not to do in the studio, and at the same time it was a break for us from all the cover shows we used to do back then, also at some point we decided to have our original materials, To Stand Forever was not the first, but it was the first one to be recorded in a professional studio, we had "Dawn Break" and "Genie in the Bottle" both instrumentals and both written in 1998, performed live but never recorded.
I wrote most of the lyrics and music of "To Stand Forever", Rami and Aram helped me complete it, it wasn't really officially released, and later on we decided to give it away for free on our
Facebook page
.
Then there is a three years long break. What were you up to during these years ?
We didn't really take a break, we continued doing what we used to do, in 2001 we had a new line-up because the former members had to move out of Syria for personal reasons, and we put together a couple of cover shows playing more technical style of music, Dream Theater, Rush, Liquid Tension Experiment, Nightwish, Kansas etc.. This set of shows was one of our highlights in the cover shows department. In 2002 we decided to finally put together a full length album, once again and for a one last time, we had a line-up change to finally become the same line-up we have today.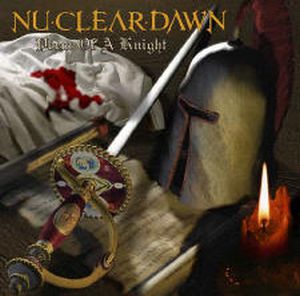 Your debut album Poem of a Knight was released in 2003. Please tell us more about this album.
"Poem of a Knight" is a story of honor and love, passion and war dating from the 18th century; originally written by Amr Rifai (vocals), we basically took the story and divided it to sections, and started rearranging and writing the lyrics for each section, that later became songs for this concept album. It was a very tedious, long but fun process for all of us from writing the songs, to composing and recording the music, specially knowing that it's going to end up being the first official metal release in Syria, as well as finally having a released original material ourselves.
Our inspiration were the bands we listened to back then, Rhapsody, Savatage, Dio, Queensryche, Dream Theater, Symphony X, Nightwish …
The recording and mixing was done at Studio 55 - Aleppo, Syria, the booklet and artwork was all done by me.
"Poem of a Knight" had great reviews in a lot of web'zines magazines, with high ratings that actually kept us speechless, we have links to most of the reviews on our website (www.nucleardawn.com).
How is the availability of your releases outside Syria ?
Like most of the things we did by ourselves, I have redesigned the band's website last year (www.nucleardawn.com), can't believe it's been a year already, and I've added an online store where people can order the album, "Poem of a Knight" is also available on iTunes, Amazon and other major online music/mp3 stores if people prefer the digital version. We also have physical CDs at the virgin mega store in Dubai.

For those of us unfamiliar with your music; how would you describe you music and which bands would you compare yourself with ?
The bands we listen to changed a lot during all these years, our tastes have changed as well, so if we're looking at Poem of a Knight, like I mentioned it can be compared to a mix of Rhapsody-Dio-Savatage-Dream-Theater-ish, let's just say it's a Progressive Power Metal record.
You can think of it as an instrumental album, because of all the epic keyboard and guitar solos, and then add lyrics and a vocal track on top of all that.
What have you been up to since the release of Poem Of A Knight ? What is your current status and what is the plans for your band in the future ?
I had to move out of Syria in 2005 for personal reasons as well, but the band continued to perform a few shows after I left. To be honest, we have some plans lined up for the band to put together another album, but now that Amr Rifai (vocals) and Elias Tawil (bassist) are also outside the country, it's becoming harder and harder to put something together, but we never give up do we?

To wrap up this interview, is there anything you want to add to this interview ?
What ! are we done !?
First of all let me thank you for the great interview and thank you for remembering us,
I'd also like to thank all the faithful fans that are keeping our fan page alive on Facebook, we have over 2000 fans, and that is very exciting after all these years of silence from the band, you're keeping the dream alive, and we promise to give you all something awesome in return, hopefully very soon.
If you like to listen to our songs you can visit our website at
www.nucleardawn.com
, or just check us out on youtube. And if you like what we do, join us
on Facebook.
Thank you to Shant for this interview