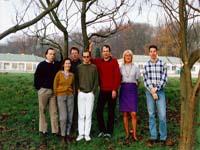 ATOLL were a talented French ensemble who very much carried their own symphonic sound blending the finer aspects of fellow acts ANGE, PULSAR and MONA LISA. Their style is very theatrical in nature offering dynamic and melodic arrangements with some great song writing. Along the topics it is impossible to avoid the comparisons with GENESIS, YES and MAHAVISHU ORCHESTRA. The changes of members were another of the characteristics of this group who counted John WETTON among their members.
I got in touch with Chris Beya and he replied in French to my questions. Lucas translated his answers into English for us.
#################################################################################
Your biography has been covered in your ProgArchives profile so let's bypass the biography details. Why did you join Atoll ?

In 1974, I was guitarist for the band Divodorom in Metz with J.P. Klares on bass guitar, J.P. Guichard on drums (who will join Ange later) and Richard Aubert, a talented violinist. We then created an original music close to the likes of King Crimson, Magma or Genesis with lyrics in french (Jess Bartley the singer was inspired by Jacques Brel or Léo Ferré). Our style got good press. We played on a regular basis in France, in Paris at Le Gibus and in Le Golf Drouot. In Metz, a town from Lorraine there was also Atoll, a new promising band, from which I knew all musicians, and which just recorded their first album (musiciens magiciens). I had the opportunity to improvise with the excellent drummer Alain Gozzo in jazz rock style. The members of Atoll, in search of a new guitarist approached me. I accepted their proposal with delight, because I was perfectly fine with the style, the objectives and the musicians. (during this periode, J.P. Guichard, the drummer for Divodorom, joined also the band Ange). After one week of rehearsal, we were already on the road for live concerts and most of all, the preparation of the album L'Araignée-Mal.


This is an archive based interview also intended for the fans you get well after both you and I have passed away so let's go straight to your albums. You were not involved in the debut album Musiciens – Magiciens from 1974. But still please give us your views on this album.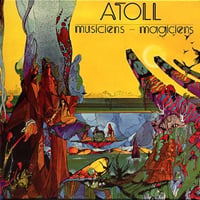 My opinion is that, Musiciens Magiciens is a promising album alternating between interesting rock passages and well-fitting Middle-Age influences.

Please give us your views/some words on the albums you are involved in, starting with.....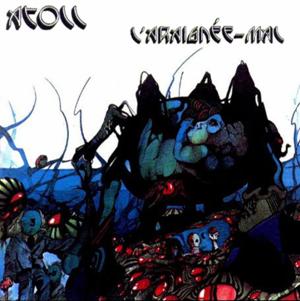 L'Araignée-Mal in 1975, it's an album that strongly echoes its era but without being stuck in a pattern. Jazz-Rock and English rock fit together in a natural way, with atmospheres built to match lyrics at best, and the story written for the album, often in the shape of a premonitory allegory. One can feel spontaneity and inspiration in this album. Guitar, violin, and synth solos carry us in a real whirlwind that is paradoxically ordered and controlled. I really appreciated the complicity of my guitar and the one of Richard Aubert's violin, along with the impulse of the rhythm provided by drummer Alain Gozzo and bass player Jean-Luc Thillot.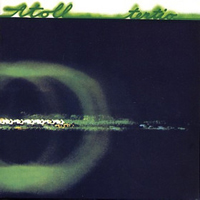 Tertio in 1977, a marvellous album more concise but very well crafted, in which I involved a lot in composition with tracks like Tunnel (always a true delight to play on stage). I still feel a nice osmosis between the music and lyrics (Le cerf Volant). More sober, but with particular care given to arrangements, this was a critically acclaimed album.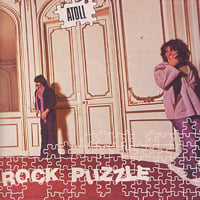 Rock Puzzle in 1979 For this album, a good work was done in studio (nice wind and brass arrangements), with good songs like Puzzles, L'eau or kaelka, but at that time the record company, due to the overall trends, asked us to write more conventional songs. Therefore, in all objectivity, I would have more mixed feelings about this record.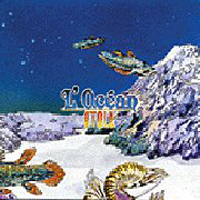 L'Océan in 1989 (the 2006 re-issue by Muséa is far better) Ten years later, the prog music landscape and the music market had changed a lot in France. But our will was still strong. With new musicians (Raoul Leininger on vocals, J.P. Klares on Bass guitar) and produced in Japan (King Reccord) L'océan was rather quickly recorded, despite our drummer's serious health problems. Notwithstanding, there is some diversity on this album, with more melodious and aerial vocals, but there are also guitar-oriented songs like Métamorphose, Sahara, or more electric like Lune Noire, Hymne à Laya.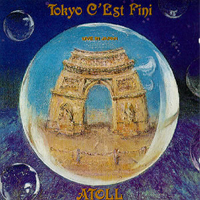 Tokyo, c'est Fini - Live in Japan in 1994 This is a surprising album because it has a real live sound with no overdubs. Tracks include a great version of Tunnel, Paris c'est Fini, Lune noire... L'âge d'or. It also offers me fond memories of the tour with our japanese friends.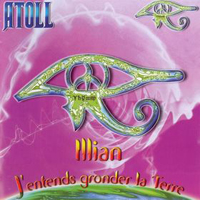 Illian - J'entends Gronder La Terre in 2003
I think it's a nice album that is a welcome return to the magic of Prog Rock. It deals with a special story (the one of Illian linked to ours) with a well-written concept which can be somewhat regarded as a follow-up to L'Araignée Mal. I produced, composed and recorded it in my own studio, Raoul Leininger wrote and sang the lyrics. Strong songs like La route est ailleurs or Comme s'écoule un fleuve stand out.

For the benefit of those unknown with your music. How would you describe your music ?

It's very subjective. It could be a story arranged in music or a picture that speaks to you. In my opinion, our music has a meaning only if we give one to it. But it is also important to play with emotions, the spontaneity and juggle with arrangements…an alchemy…


You and Atoll has been around almost since the beginning of time. What is in your view the biggest changes for your band since the 1970s ?

Player and witness since the seventies, I observed the changes in musical trends with curiosity and interest. I think nonetheless that they are linked to changes in society according to social and economic parameters or some values are often left aside, for example the beginning of the eighties saw a deep change in orientations of the band and its musicians.

Atoll has had a some members since the early 1970s. Are you still in touch with them and what are the ex Atoll members up to now ?

I am still in touch with all members of the Atoll of the seventies : Jean Luc Thillot (bass guitar) and Alain Gozzo (drums), less with André Balzer and Michel Taillet (now a drummer) who live in the other part of France in the south)
The current members : Chris Beya (guitars) Michael Kadi (vocals, flute,bbass guitar), Raoul Leininger (vocals), Olivier Sosin (keyboards) and Didier Hoffmann (drums).

About Atoll's role in the music history. I love the sound and music Atoll, Ange, Mona Lisa and now Magnesis has created. A music based on Jaques Brel and the rich French music and cultural scene as much as US/English prog and rock music. What is your view on the pretty distinctive sound and music scene you created as a part of this scene ?

Atoll's sound has always been associated first with a project, a story or a theme. Then, marrying the sounds of the guitar and the ones of keyboards together with the choice of arrangements are also of major importance. This sound is related to the pop culture from its roots up to now incorporating various influences : rock, fusion, jazz, classical music, contemporary music, eastern music, celtic music...There shouldn't be any boundaries to prog music otherwise it wouldn't be progressive anymore.

What was your best and worst experiences in Atoll ?

Among the best ones : a wonderful concert at L'Olympia in Paris with Didier Lockwood (guesting for the band), the Japan tour of 1989.

The worse one, a drummer who fell seriously ill during the recording of L'Océan (he is still seriously ill and I have a friendly thought for him)

Illian - J'entends Gronder La Terre was released eight years ago. What have you been up to since then ? What is your future plans ?

I restored a recording studio dedicated to inspiredl musicians only. I teach guitar (acoustic and electric) at the music school and from time to time master classes. I am preparing a new version in english of ILLIAN with a very prog-rock mix and the vocalist Michael Kady who has a phenomenal voice. Also an album of acoustic guitar. A new album of Chris Beya Atoll is also ongoing. Next to come a concert of Atoll in 2012 in the USA with the Line Up of Tertio and an additional keyboardist.

To wrap up this interview, is there anything you want to add to this interview ?

I am continuously looking for new influences and as passionate as ever on my instrument. The story goes on. Good bye to those who know how to hear and recognize the sound and the soul of a music that must remain timeless and not be set in time.
Thank you to Chris for this interview & to Lucas for the translations