From the Mexican singer of Elfonía-Ayreon Marcela Bovio and, of course the genius Arjen Anthony Lucassen, this band is a awesome prog-art-metal.
Arjen Lucassen left the band after the debut album to concentrate on modelling for PA's fashion house and his other projects. But the band continued and is very much still alive & kicking. I got in touch with Marcela for the Stream Of Passion story.
##################################################################################

As far as I understand it, Stream Of Passion is an internet band instigated by Arjen Lucassen. It was that from the beginning, but Arjen Lucassen only contributed on the debut and the live album.
Please explain the birth of Stream Of Passion for us and Arjen Lucassen's involvement. Why did you choose that name and which bands were you influenced by ?
Well, it all started with Arjen having a contest in his website to give an unknown singer the chance to participate in one of his Ayreon rock operas. Back then I still lived in my home country Mexico, and I sent him a CD of Elfonía (my band back then); he ended up choosing me to sing in his album "The Human Equation", he flew me over to Holland to record in his studio and we had a very good time working together. So after the album was released Arjen invited me to work on a new project together; that project later evolved into Stream of Passion. The band's name comes from the lyrics of one of our songs, the song "Passion".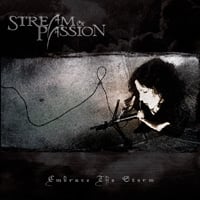 Your debut album is Embrace The Storm from 2005. Please tell us more about this album.
For Embrace the Storn Arjen wrote all the music, and I wrote the vocal melodies and lyrics. We worked on the songs through the Internet, exchanging ideas by sending each other mp3 files. We started out without any specific genre in mind, and while writing the direction we were to take with the music became more clear; it was nice to have that freedom.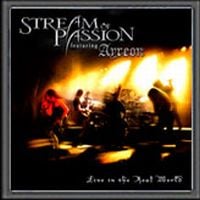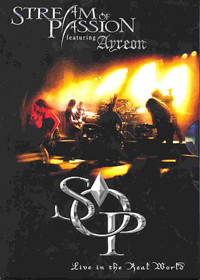 A split live album & DVD between you and Ayreon called Live In The Real World followed in 2006. Please tell us more about this album and DVD.
We decided to release a live CD and a DVD to document the whole experience we lived while being on tour with the band. Back then we weren't really thinking that the band would go on making music after one record, so we wanted to make sure we recorded one of the gigs to share with everyone that couldn't make it to that tour.
Arjen Lucassen is not listed as a member from there on. What happened with your band during the four years between Embrace The Storm and The Flame Within ?
We kept touring for a while, until around February 2007. We knew that eventually Arjen would leave the band and pursue his other musical interests, so around that time when he let us know that he was leaving it didn't come as a surprise. At that point tho we realized that we didn't want to quit with the band, so the guys and I started building plans to keep Stream of Passion going. We looked for new members, started writing music and started looking for a new label.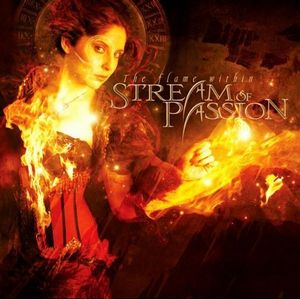 The next album is The Flame Within from 2009. Please tell us more about this album.
This was our first album without Arjen, and the first album where I took the lead in songwriting. It was very exciting (and slightly nerve breaking!) to work on this album, since we had to prove ourselves to the fans and the media. We learned a lot from this experience, and it felt great for us to be able to determine where we were heading musically.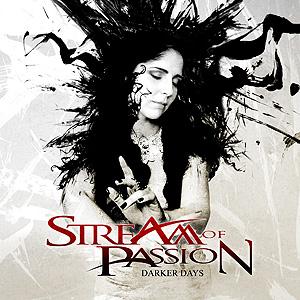 Your latest album Darker Days was released earlier this year. Please tell us more about this album.
Darker Days is the second album that we've made in this "new era" of the band. We had a more clear of the direction we wanted to follow; we knew for instance that we wanted to go for a more organic sound, with less layers and more focus on the important aspects of the songs. We also experimented a little bit more, gathering influeces from modern metal, alternative rock, prog and even some Latin genres.
For those of us unfamiliar with your music; how would you describe you music and which bands would you compare yourself with ?
I guess you could describe it as progressive, symphonic metal. It has some strong symphonic and gothic elements but also some progresive and experimental touches.
What is your current status and what is the plans for your band in the future ?
We've got some nice shows to look forward in the upcoming weeks, and we're making our planning for next year which hopefully will include lots of touring!
To wrap up this interview, is there anything you want to add to this interview ?
Just send a big hello to all of your readers! Hopefully we get the chance to meet on a stage near you real soon!
Thank you to Marcela for this interview