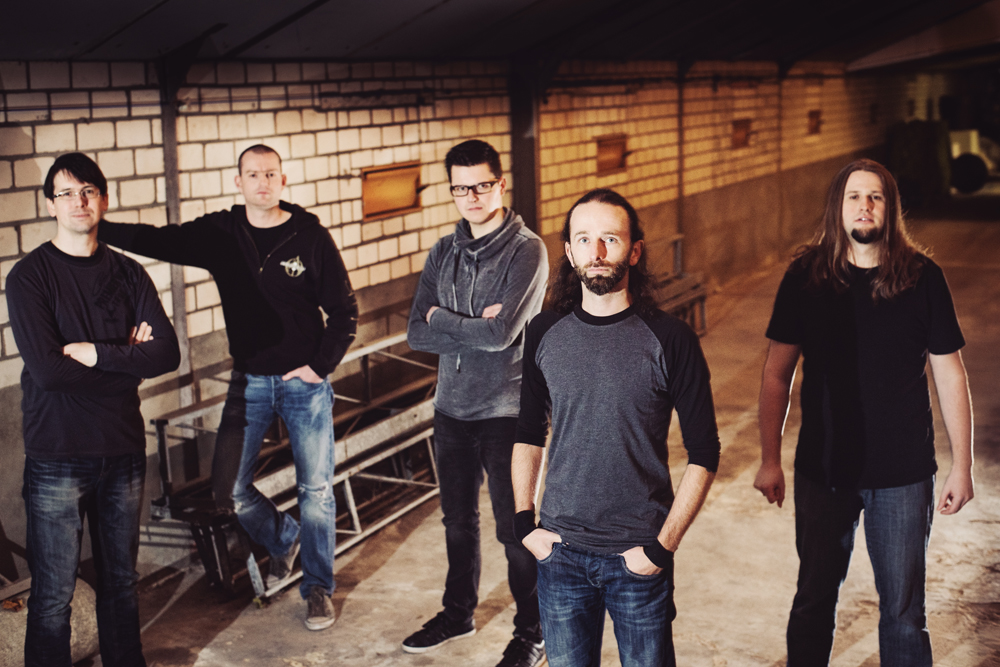 Upon leaving bands ARRYTHMIA and MEXICAN SEAFOOD, guitarist Mark REIJVEN and singer/guitarist Paul SIEBEN begin jamming in Nederweert (southeastern Netherlands) during the summer of 2004. Soon bassist Henri van ZELST and later drummer Paul van LIMBEEK are added, and the group begins honing original material influenced by the heavier side of prog in bands as PAIN OF SALVATION, TOOL and DREAM THEATER but with a less metallic posture and sound.

Eventually Dennis RENDERS (ex-GENTLE NOVA) is drafted on keyboards, giving the band a slightly more prog sound and professional sheen. Their debut 'Opportinities of Tomorrow' is recorded in September 2006 and released the following year, and the band is back writing new material for a follow-up.
I got in touch with Mark and here is their story.
###############################################################################
When and by whom was your band formed ? Did any of you, past and present members, play in any other bands before joining up in your band ? Why did you choose that name and which bands were you influenced by ?

Nem-Q was formed in 2004 by Paul Sieben (vocals, guitar) and Mark Reijven (guitar). Shortly after Paul and Mark came together, bass player Henri van Zelst joined. Before Nem-Q we all played in other bands with different styles like grunge, jazz, funk, punk and industrial metal. Each individual band member has his own perception on making music, and that makes Nem-Q special and interesting for all of us. The name Nem-Q is a degradation from the Latin word namque, which means 'for example' or 'for instance'. No particular reason to choose that name, it just sounded right.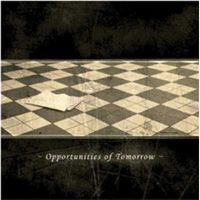 Your debut album Opportunities Of Tomorrow was released in 2007. Please tell us more about this album.

Opportunities of Tomorrow was our search for the right direction. The album contained heavy progmetal songs, but also subtle and funk/jazz oriented songs. We are still very proud of the results. It gave us insights about each other, various music styles and recording in general.

For those of us unfamiliar with your music; how would you describe your music ?

Our first album was sort of 'easy-to-listen' progrock. Our second album will have a more darker and heavier sound and will contain more progrock/metal elements. Although the second album is still in the making, it already feels like a giant step forward in our development.

What have you been up to since 2007, what is your current status and what are your plans for next year ?

At this moment we are recording our second album (release date mid 2012) completely by ourselves. We take our time to record everything exactly how we want it, to get the best result. Since our debut album a lot of things changed. Not only we had a change of drummer in 2008 (Twan Bakker), we now know better what we want and how to achieve it. The second album is written in a theme and the 9 songs together form a story told from someone else's twisted perception. This starting-point challenged us to think harder about the lyrics in relation to the music. To support the right 'feel', our keyboardist Dennis Renders will have a more prominent role on the second album.
To wrap up this interview, is there anything you want to add to this interview ?
Thank you very much for reading about Nem-Q. If we made you curious about our music, please check
www.nem-q.com
to keep in touch.
Thank you to Mark for this interview