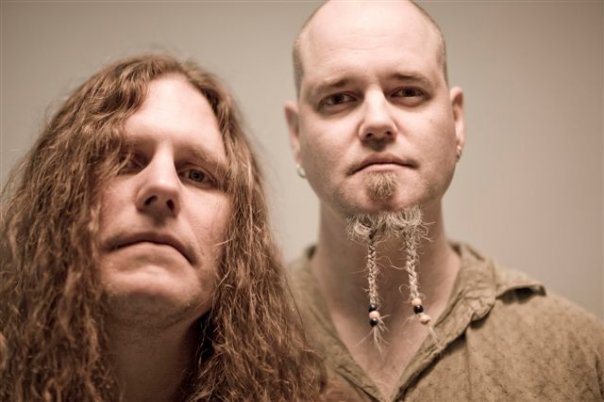 US outfit ARZ started out as the creative vehicle of composer, guitarist and multi-instrumentalist Steve Adams. Following extensive education and performance in the classical and jazz traditions of the musical spheres his desire to create rock music found it's outlet in one-man band Arz, which resulted in the productions The Magi and Serai (both 2005) and the digital only released The Last Kingdom (2007).

During 2007 Arz stopped being Adams' sole vehicle however. Adams had for a time been playing with Yes tribute band All Good People, and one of his fellow band members there formed a musical kinship with Adams, namely drummer Merrill Hale. When that band folded, Hale decided to hook up with Adams' musical endeavours. He appeared on a few tracks on the digital only production Solomon's Key in 2007, and joined as a permanent creative and musical partner from then on.
I got in touch with them and here is their story.
##############################################################################
How did you choose your band name ARZ, and which bands were you influenced by?

Steve Adams: The name ARZ was originally ARS. Back in the early eighties, I dallied with the concept of calling my next original project Ars Nova, after the historical polyphonic movement in the middle ages. I never did get around to it. Ironically though, I did end up using the name ARS. In the late eighties my brother and I worked together putting together tunes.
ARS was an acronym for our names, Adams, Robert, Steve. Later, on pondering this, I thought the name ARS would not sit well with, for example, someone from the UK. ARZ it became.
Regarding bands, my biggest influences were YES, ELP, and Genesis. These bands distilled and balanced everything I loved about the progressive movement: grandeur, drama, expansive lyrics, fresh concepts with harmony and form. A pioneering, limitless soundscape of freedom.

Merrill Hale: My biggest influences were Jethro Tull, ELP and Rush, and later, Yes and Tool. These bands and a handful of others influenced not only the way I play drums but the way I hear songs. Though this genre is riddled with amazing musicians, the songs are the most important to me. I find myself amazed by fast and intricate playing, but that fascination only lasts for so long. What lasts a lifetime is a composition that sounds exactly like what I want to hear. I wasn't sure what I wanted to hear until I heard tunes from each of these bands. "Yes!", I said, "This speaks to me!" There are so many great songs by a great many artists, but these few bands I've mentioned always seemed to write and play exactly what I wanted to hear before and after I heard it.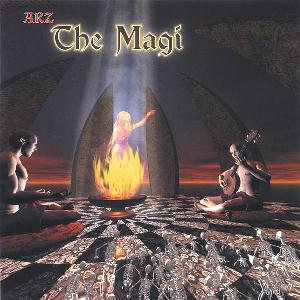 Over to your five albums. Your debut album was the The Magi album from 2005. Please tell us more about this album.

Steve Adams: Actually Serai was the first album. But I will certainly discuss the Magi. What I tried to accomplish with this album was to tell a story; to capture a state of mind or "feeling." Much of the playing was purposely understated. There are good moments; however some serious flaws. Certain sections I adore, and on occasion I will re listen and wince a few times. This was a true concept album. The songs UR and The Magi are meant to be listened together back to back. A sonic tale is being told.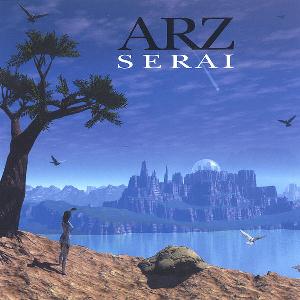 Serai was released the same year. Please tell us more about this album.

Steve Adams : Serai, my first album, is an album that guitarists would appreciate. Here I explored all facets of guitar technique: fingerstyle (e.g. Spindleshank, Dandelion Wine, Stomp), to more electric indulgence. I love to blend acoustic and electric textures; much of the album showcases this approach. Much of the lead work was song centered: meaning that I prefer to play lead lines that evoke a feeling in me. Rarely do I go all out with speed. There are fast moments; however, I never think at any moment "now I'm going to shred." One of these days I will "shred" a bit. I was very pleased that "Twentieth Century Guitar" magazine reviewed Serai.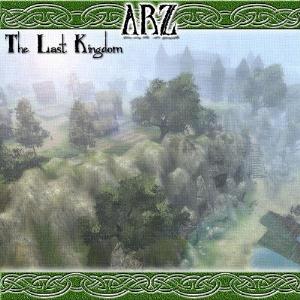 The third album is the The Last Kingdom album from 2007. How did this album come about?

Steve Adams :This album was intended to be the soundtrack for an RPG computer/video game. I was given full creative license by the developer. However, funding for the game fell through and I was left with scads of music laying about. I thought, "Why not collect the most appropriate tunes and put it on an album?" In spots, it is a bit indulgent, meaning that
since it was a game I padded sections allowing breathing room or atmosphere for the gamer. Compositionally though I'm pleased with the majority of it.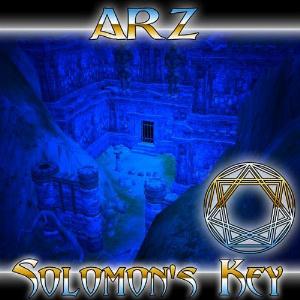 Your fourth album was the Solomon's Key from the same year, and is the first album with Merrill Hale. What are the main ideas behind this album?

Steve Adams: In certain facets this is a concept album. I've always been fascinated with history, especially ancient and "speculative" history, alternate theories etc. Solomon's Key is based on much of the tales/legends of the middle east. Mystery, magic and mythos. Sonic impressions of what I've read and contemplated. This album introduces Mr. Hale to the helm. Previous to this album we recorded a few novelty experiments and on one of the drum tracks he forwarded me I indulged myself and added guitars, etc.. This morphed into "Burning Bush." I thought why not continue this concept: he created the form and I filled in harmony and melody. The result was the title track "Solomon's Key." This album is very, very aggressive. People who enjoy progressive metal might enjoy this one.

Merrill Hale: This is the first album I am on. I appear on two tracks, and I composed the structure for both songs. Steve asked me to join his recording project when he was nearly done with this album. We had previously written a song in which I initiated the songwriting and he completed it, so he asked me to do the same to the title track. It took me 3 weeks to write, and I ended up with an 18 minute drum track for Steve to compose over. The song ended up with a ton of elements I loved, but I never got to reciprocate after I heard what Steve eventually wrote over my parts. There has been talk between us that we might revisit the tune to hopefully make it even better. But the song sounds great as it stands right now. What you hear on the album is the original idea I came up with, so that's kind of cool to think about.

You expanded from a one man project to a duo. How much did another pair of eyes, ears and an extra brain add to and change the music?

Steve Adams: I love Merrill's drumming. It's incredibly musical, incredibly fresh and technically astounding. I am so glad to have stepped down from the ridiculous drum programming routine. That's the first obvious change in the music. The second is that we bounce ideas off of each other - both melodically and rhythmically. This way we can confirm if an idea is worth chasing and expanding.

Merrill Hale: Speaking as the new guy, the most noticeable change is ARZ has gone from a guitar driven instrumental band to a more songwriting-orientated band with vocals and elements of instrumental interplay between the both of us. Though I like to think I am supporting Steve, he makes sure I have as much to say musically and creatively has himself. It is a true team effort.

The emphasis is on team because whatever I lack at in the music making process, Steve excels at, and vice versa. I am very technically minded, and Steve shies from that. So during the mixing of our latest album Turn of the Tide, I played the role of engineer while Steve acted as producer, and that worked extremely well. That gives Steve a chance to be completely creative without having to muck with technical issues. Other aspects of the song and album creating process is handled in different ways by both of us. I developed, designed and created all the album artwork you see on Turn Of The Tide CD, and Steve wrote and sang on the beautiful lyrics on 7 of the 9 tracks. And of course the catalyst for us being together in the first place is because I'm a drummer and Steve loves all aspects of the song writing process except for writing drum parts. I can't write anything but drums, so there you have it!

Another thing that has changed is song development. I feel more comfortable about a song when it is given a chance to settle and mature by playing a bunch of times before the final recording is done. Steve, on the other hand, likes the initial excitement of laying down his newest idea and calling it good, and then going on to the next song. The songs on Turn Of
The Tide definitely are mature songs in the sense we played them a lot before we finalized the album. Though I don't think either way is better than the other. Both have their advantages and disadvantages. We are trying to find that balance in which it is advantageous in all regards.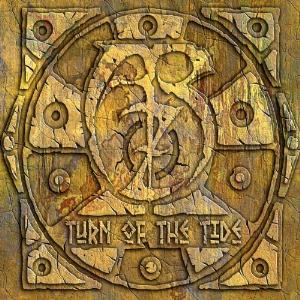 Your most recent album Turn of the Tide has just been released. Please tell us more about this album.

Steve Adams: It is song oriented, streamlined,with the fat trimmed off. Compositionally we are both proud of this work. The role of the guitar in this album is textural and I believe fits well with the keys and drums. This was due to the compositional process being tied to the technology, for reasons Merrill can explain.

Merrill Hale: This album was actually a failed experiment in technology. What I mean by that is – both Steve and I came up with a way to play all of the instruments live as a duo (vocals, bass, guitar, keys, drums). He used his MIDI guitar and played classical finger style assigning bass and synth sounds to different strings on his guitar. I had a collection of electronic pads hooked up to a laptop which enabled me to played sequenced melodic
lines and chord progressions in real time as I played the drums. I saw a drummer in the internet play an entire song like this with pre-programmed sequences he played rhythmically and I thought, "I could do that." I brought that idea to Steve thinking we could be a legitimate duo without playing to any backing tracks and wow the crowds with our technical expertise. But it ended up being just an exercise in dealing with stress. Stress in whether our gear was going to work. Stress in whether I am hitting my sequence just right or Steve's tracking on his guitar was working. No fun! We both ultimately wanted to play this music with a full band, but the reality of it was that the commitment from others was not there. The demo recording of the Turn Of The Tide in 2009 was recorded exactly this way.

After further critical listening to the recordings we both agreed that the album wasn't good enough for customer consumption. Even though the effort of playing everything live had merit, the songs themselves suffered. They lacked detail and grandeur. So we started re-recording from scratch. I started every song with recording a new drum track and sent them
over to Steve for completion. Most songs stayed generally the same in structure with the exception of Hope and Glory which had a major re-write in much of the song. But what we ended up with are songs the way they were meant to sound.

Steve Adams: This album turned out to also be a "concept" album. Concept in that in retrospect, not purposely, the lyrical content in all of the songs reflects a turning point, a decision or life change; an underlying theme of action towards change. Again, this was not done before the album was written, it morphed into it. This is also the most personal album for me to date. Very emotive material: loss, death, triumph, hope,

It was also interesting for me to revisit the written word again. In my younger days I wrote short stories, prose, poetry etc., consequently when we worked on our first real tune for the album it took a couple of weeks to exercise those skills to a level that was not embarrassing.

What is the availability of your albums?

Merrill Hale: We are a Unicorn Digital artist so you can buy Turn Of The Tide directly from their site at http://www.unicornrecords.com/store.html#arz . You can also find it on
Amazon at http://www.amazon.com/Turn-Tide-Arz/dp/B00669VCN8 . Previous CDs were self released and you can find them on CD Baby at http://www.cdbaby.com/Artist/ARZ and iTunes.

For those of us unfamiliar with your music, how would you describe you music?

Merrill Hale: The influences are heard throughout the songs (Yes, Rush, ELP, Jethro Tull), but I think they also have a uniqueness to them that makes up the ARZ sound. A lot of people say our music sounds like a movie sound track. The symphonic influence we put into the music lends itself to that. Movie Soundtrack Prog? Is that an existing genre category, or did I just make something new up?

ARZ is a studio project to my knowledge. As we know to this internet thingy and the pirates on the high sea, playing live (or getting your music into Hollywood blockbusters) has become the way to earn money on music these days. Are there any plans to take ARZ to the live venues?

Merrill Hale: That is a good question. As a duo we are relying on backing tracks to fill out our live sound. As I mentioned previously Steve and I would love to have a full band playing this music, but commitment and reality play a large role in keeping this a two man venture.. for now.

We played a 90 minute concert for a CD release show and I think it went well. I made it a point to ask as many people as I could that evening if it was weird that we relied too heavily on backing tracks and every one I asked said it worked very well. If people want to see us play, we definitely want to play. This music is centered around the guitar and drums, so that's what you get to see. We would love to play some festivals, so we're hoping that we can get some contacts for Rosfest, OhioProg, and NEARfest.

What are your plans for the immediate future?

Merrill Hale: Work on our new album! Steve and I have one entire album together under our belt now and we've developed a system and synergy from creation to completion. We are anxious to use that system now to write an album the right way. I can see those gears turning in Steve's head, and that is a good thing for everyone!

Promoting Turn Of The Tide is also an immediate necessity. I'm new to whole promotion thing, and doing interviews like this is kind of exciting for me. I get to answer questions like I am someone important!

To wrap up this interview, is there anything you want to add to this interview?

Merrill Hale: Along with doing the ARZ thing, Steve and I both members and major contributors to Lisa LaRue's latest offering Fast and Blue. That project is a fun and interesting one in which we get to work with a number of great artists. For example, Don Schiff of Rocket Scientists and Ryo Okumoto of Spock's Beard played on a composition I initially laid out called Prometheus. Prometheus is a very ARZ'eque tune since Steve and I were the first two to touch it before Lisa, Don and Ryo put their stamp on it. And it was a delight to hear their parts one by one as each track was added and emailed back and forth.

Also I'd like to point out that ARZ is now a signed band under the label of Unicorn Digital. We contacted several labels while recording Turn Of The Tide, Michel St-Pere of Unicorn being one of them. We talked with Michel during the early stages of the recording and he liked our music a lot. He had a few constructive criticisms about it, which we took to
heart and rectified in our final recording. We reestablished contact and proudly signed with Unicorn. I'd like to thank him for giving us an opportunity to be successful, but I think I already have several times.

And lastly we'd like to thank you Torodd for interviewing us for Prog Archives.

Thank you to Arz for this interview