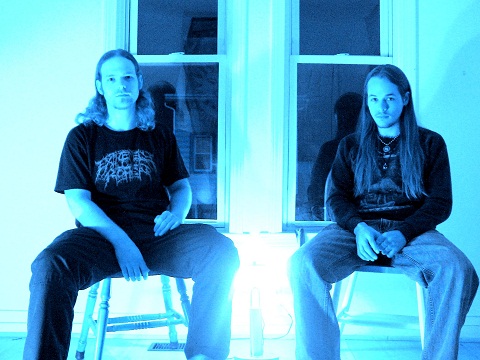 TRUTHSEEKER is an instrumental rock band with a dense and atmospheric sound. Their debut EP "Weightless at Dawn" features 5 slow, cinematic tracks characterized by reverb-soaked lead guitars, huge drums, textural rhythm guitars and a thick distorted bass sound.
I got in touch with Brendan for the story.
##############################################################################
Your biography has been covered in your ProgArchives profile so let's bypass the biography details. But which bands were you influenced by and why did you choose that name ?
Truthseeker was the chosen name because I seemed to find within all my songs a similar sense of longing and eagerness, an eagerness to find the truth of existence and the real purpose of this mortal trial. With Truthseeker as the project title, it confirms an all-encompassing principle in all the band's music that each of the songs are another spot in the path for absolute truth, and subsequent peace, in life. Even songs whose words are about sadness and apathy, it is very relevant to that all-encompassing principle, because sadness and ache are the catalyst of the journey of many "Truthseekers". That includes my own journey.
Influential bands are kept pretty simple, I suppose. The most influential bands are the ones that hold their ground and maintain a unique and personal take on heavy music. The bands that come to mind are Pink Floyd, Alcest, Katatonia, Anathema, Neurosis, Tool, Opeth, Agalloch, Rush, etc.
You are a member of some other bands too. Is Truthseeker closer to the real you than the other band, as the name of the band implies ?
Not necessarily. Obsidian Tongue is equally as big a part of me as Truthseeker. It's pretty much 50/50. They are the 2 hemispheres of my musical interest and my emotions. However playing in Blood of the Gods is just a great time for me outside of my personal songwriting endeavors. My friends formed the band and were playing for some years before I came in on second guitar. The other members of the band do the majority of the writing.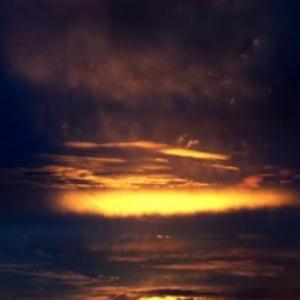 Your debut Weightless At Dawn was released earlier this year. Please tell us more about this ep.
Weightless At Dawn is the introductory record for the band. The goal was to create an "early morning" record. I wanted to make a record that was best listened to around Dawn, whether you had stayed up all night or woke up early. Something about being up while the sun rises feels so lucid to me, it makes me feel literally weightless, not concerned with the burdens of life but really just reveling in the beauty of nature.
The songwriting is kept simple, aiming to create a life-affirming mood throughout the record. It is a fair introduction to the band in the sense that it seems to have an inspiring affect on people. Nothing in the world makes me happier than hearing that I helped inspire someone.
For those of us unfamiliar with your music; how would you describe your music ?
It's not easy to give a singular genre to. In general though, the Truthseeker music is instrumental, down-tempo, atmospheric hard rock. Unfortunately the "post-rock" term ends up used a lot to describe it. I don't feel much kinship towards that wave of "post-rock" bands. It really is just hard rock, that just happens to be instrumental, and utilizes reverb and echo. I would like to think that it has a spiritual vibe, not committed to any single school of thought or spiritual discipline, but generally affirming the belief in the human soul, as well as the earth soul, and keeps open the doors of wonder about what there is beyond this life.
What have you been up to since to since the recording of this ep, what is your current status and what is your plans for next year ?
Since the recording of the ep, I have completed the writing for the full-length album as well as some more songs that can be used for whatever kind of release in the future. I have also been busy writing and performing with Obsidian Tongue, and gearing up to record the first Obsidian Tongue LP in the first half of the year. When that is complete, I will go on to record the Truthseeker full-length.
To wrap up this interview, is there anything you want to add to this interview ?
Not too much, but I would like to thank you for asking me to do this interview, as I have been a ProgArchives follower since I was 16.
Please keep in touch with us about the status of the full-length, because we really can't wait for you all to hear it!
Thank you to Brendan for this interview