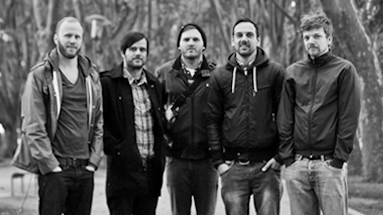 ARKTIKA is a post-rock-band from Cologne, Germany that took its name after the Russian icebreaker class, the Arktika-class. Their sound can be described as combination of post-rock, post-core or sludge with most of their songs reaching the ten-minute-mark. The band was founded in 2008 and released a two-song-12'-LP called "Heartwrencher" in 2009 and a double-12'-LP called "At Zero" in 2010 through the German label Narshardaa Records. Both LPs were recorded at Tonmeisterei-Studios in Oldenburg, Germany.
I got in touch with the band and Tim answered my questions.
###################################################################################
Your biography has been covered in your ProgArchives profile so let's bypass the biography details. But which bands were you influenced by and why did you choose that name ?
The name comes from the time when we recorded our first EP. We didn't have a band name until then. We saw a documentary about russian icebreakers on TV. And there is a ship-class that is called "Arktika-class". We found the picture of a calm winter landscape with an atomic icebreaker going through it with a lot of power very fitting to our musical style. Our influences are wide spread cause we come from different musical background. We all come from a "DIY" background with me having played in FRANCIS BRADY, Jürgen and Marc being in RENO KID, Felix being in dozens of bands and his brother playing drums in BLACK FRIDAY 29 and Jürgen been on tour with this punkband ENCORE. One band we all liked and that we agreed on when talking about which direction to go with the band is "Envy" from japan.
How is the music scene in your area ?
There's quite a lot here in Cologne. We have a nice record shop called "Underdog-Records", some places you can see alternative music at like "Underground", "MTC" or "Aetherblissement". I'm not so much into fanzines but Marc once did one with some friends himself. It's called "dear you" and you can find it at
http://www.myspace.com/dear_you_zine
.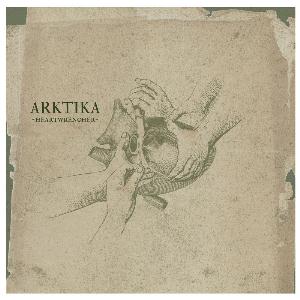 Over to your two releases so far. Your EP Heartwrencher was released in 2009. Please tell us more about this ep.
After having finished our first song and being in the writing process of the second we really loved the idea of recording two song very early It was already half a year after we had started the band. The heartwrencher EP was very important for us to manifest the direction we wanted to go with this band.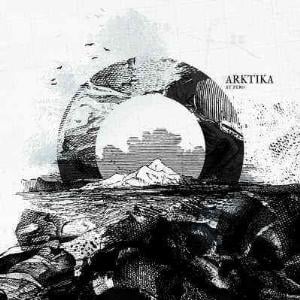 Your album At Zero was released in 2010. Please tell us more about this album.
"At zero" was recorded at "Tonmeisterei" in Oldenburg, too. It's really great to record there because Role is a man with skills, ideas and gorgeous equipment. When we recorded "at zero" things were a bit different to the "heartwrencher"-recordings. We knew better what we wanted and had evolved since then. It was a little bit more experimental in some aspects but we are really happy with it.
How is the availability of your releases ?
Both records are available through us or our label "Narshardaa". They have both bee repressed one time. The heartwrencher EP was available as a tape-version but it is sold out. The "at zero"-LP has bee available as a CD-version but it is also sold out. Both of our releases can be
downloaded for free at our band camp page
For those of us unfamiliar with your music; how would you describe you music and which bands would you compare yourself with ?
Not an easy question to answer. When we look at what people tag us at last.fm for example it's a mixture of "sludge, post-rock, post-metal, experimental and ambient". I wouldn't know how to put that into one word. But when people ask me i mostly say "experimental post-rock" although most people that are not related to indie- or hardcore-music in a wider way don't really know what that should be. If you ant to compare us to others bands there should be names like "Envy", "Light Bearer", "Explosions in the Sky", "Russian Circles"…
What have you been up to since the release of At Zero ? What is your current status and what is the plans for your band in the future ?
We are in progress of writing new material right now and we are planning to record stuff in April/May. So hopefully there should be a new release out in the second half of 2012. We're really looking forward to it.
To wrap up this interview, is there anything you want to add to this interview ?


Edited by toroddfuglesteg - December 27 2011 at 13:07