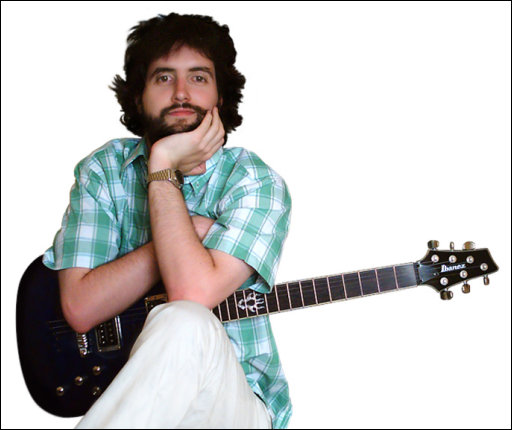 Born in 1980 in Málaga (Spain), Daniel BAUTISTA started playing the guitar in 1993. From 1994 to 2001, he was involved in many bands with various styles; pop/rock, punk rock, heavy metal, speed metal, thrash metal, black metal and nu metal.
After a spell in Ciruelo Cilindrico, Daniel went his own way and has so far released some albums. I got in touch with him for his story.
#############################################################################
Your biography has been covered in your ProgArchives profile so let's bypass the biography details. But what made you take up music ?
My environment. In 1993, when I was twelve, all my friends were playing the guitar. My mom also played sometimes, so there was a classical guitar in my house, which I was always fascinated with. Thus, it was just a matter of time... I had to pick that guitar and start playing.
You were a member of
Ciruelo Cilindrico
for a while. Please tell us more about your time in this band.
It was such a great time! The band members were incredible and great people. I remember touring a lot, and have so much fun in the shows and even in the rehearsals. And I think we made a couple of good songs! I joined the band in 2004, when they were playing a mix of 70's hard rock and 90's grunge. Later we introduced the progressive side.
This is an archive based interview also intended for the fans you get well after both you and I have passed away so let's go straight to your releases. Please tell us more about.....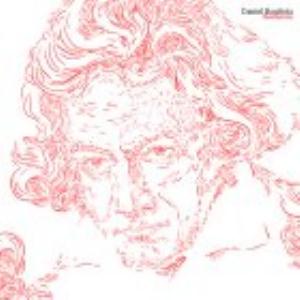 Beethoven from 2008
I had been recording classical pieces for a while and then I realized I had covered Mozart, Tchaikovsky, Dukas, Vivaldi... but no Beethoven! And by this time, I watched the film "Copying Beethoven"... So I decided to record some Beethoven's classical pieces and put them in an album. It was hard to record, and the first critics were pretty bad! But in the end I think it became one of my most succesful and known albums.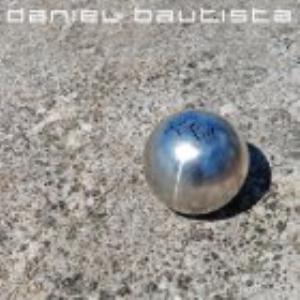 15 from 2008
When Ciruelo Cilindrico disbanded in 2008, I had a big box of ideas recorded for the band. Many of these were transformed in the songs of this album (Fuego Camina Conmigo, In Dreams, Digital Pendejos, Elegante, In The Desert). My first intention was singing in this album (again the inertia from Ciruelo), but when I listened to the first takes, I was horrified and decided to go back to instrumental. I think it's a very complicated and hard-to-listen album, but many people say it's a favourite of them!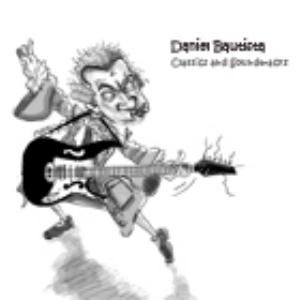 Classics and Soundtracks from 2008
In 2002, the band I was with decided to make an album with classic covers, so I started to choose several songs suitable for that. I worked on them, but later the band decided to move on to other targets. So I ended with a bunch of covers with no use, but I had so fun making them that I kept recording classical covers sometimes. So this album is the recopilation of that work.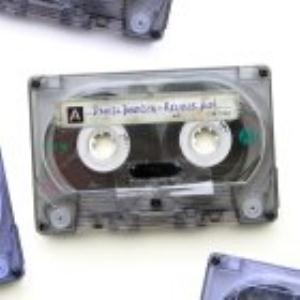 Recycle Bin from 2008
It seems that 2008 was a busy year! In summer of 2002, during a Hipospadia break, I composed and recorded one song a day. So that crazy thing gave me a good bunch of songs, that I saved. Then in 2008 I listened to them again and think 'hey... they are not so bad!'. I chose the better ones and put them in an album. That's why its called the "Recycle Bin", because it was like a "restore".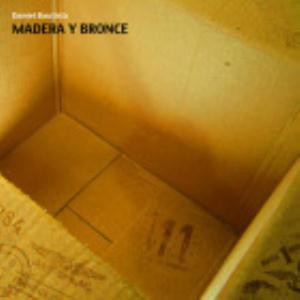 Madera Y Bronce from 2009
Electric guitars and distortion were on all my albums, so I took my acoustic and nylon-strings guitars and made an acoustic album. And if I had previosly covered Mozart, Beethoven, Vivaldi and Tchaikovsky, I closed the circle with Bach in this album. Also I recorded the complete Beethoven's 'Para Elisa', which many people had requested with the release of 'Beethoven' (2008).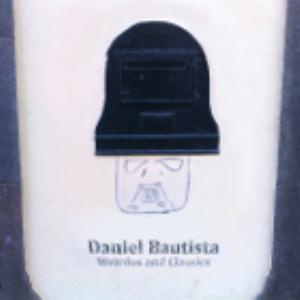 Weirdos And Classics from 2010
After 'Madera Y Bronce' I was lusting for coming back to electric guitars and distortion! I analyzed my previous albums and found a pattern in them: they had experiments, progressive songs and classical covers. So this album is no exception, but also contains songs inspired and dedicated to my girlfriend at that moment (later my wife). This album also has some improvements in the general sound (new hardware and software to record it).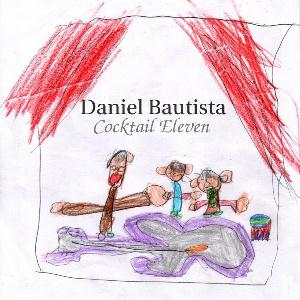 Cocktail Eleven from 2011
This album keeps the Weirdos formula. I recorded some bridal themes for my wedding, and for the first time used 8-strings guitars to record the song 'Tempestad'.
What is the availabilities of your releases ?
I have always believed in the open source and free software movement. And the same concepts applies well to music. All my releases are under the Creative Commons by-SA license. You can download it in my own website
danielbautista.com
, but also in Jamendo, Last.fm, Magnatune, iTunes, Dogmazic.net and Spotify. I want my music to be in many places. And although it is freely available, you can make (if you want to) a donation in
danielbautista.com
.
How would you describe your music and which bands would you compare yourself with ?
I use to define my music as progressive rock/metal: it is simple and fast. But I think my albums are pretty diverse, with many styles in them, so the word 'crossover' applies too. 'Crossover and progressive rock/metal with classical covers also'? My influences: Dream Theater, Meshuggah, King Crimson, Symphony X, Mr. Bungle, Radiohead, John Williams, Danny Elfman, Hans Zimmer, classical music...
How is the creative processes from coming up with an idea to it's being recorded ?
Sometimes it's a riff or a core idea that appears when I'm improvising... And that evolves and turns slowly to a song... Sometimes it's a whole idea which appears in my mind and I sit down and develop it. I think it's always these two ways.
Cocktail Eleven is your so far last album. What have you been up to since the release Cocktail Eleven ? What is your current status and what is your plans for this year and beyond ?
Well, I quit from bands several years ago, and now I only compose, record and release, while I'm full dedicated to my family. So, for the next years I plan to release (maybe) a record a year. For January 2012 (I hope), I have an almost-completed album which will be the fusion and the conclusion of my progressive style with what I've learned making classical covers.
To wrap up this interview, is there anything you want to add to this interview ?
Thank you very much for the interview and the interest!
Thank you to Daniel for this interview