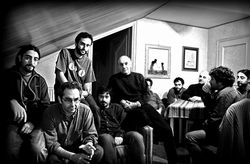 NoSound was started as a one man studio project in late 2002 by Giancarlo Erra (also a founding member of the Porcupine Tree tribute band Redshift), but has since become a band for live performances, the current line up is Giancarlo Erra (vocals, guitars, keyboards), Paolo Martellacci (vocals, synths, keyboards), Alessandro Luci (bass, upright bass, keyboards), Paolo Vigliarolo (acoustic guitars) and Gigi Zito (drums). The first NoSound live performance was in April 2005. NoSound take inspiration from early Porcupine Tree, No-Man, Pink Floyd, Sigur Ros, Bark Psychosis and electronic/ambient music. Despite the large number of similarities between Nosound and Porcupine Tree and No-Man, NoSound's music has its own unique feel and sound.
I got in touch with the band and here is their story.
##################################################################################
Your biography has been covered in your ProgArchives profile so let's bypass the biography details. But why did you set up Nosound and why did you choose that name ?
The Nosound name was something I had in mind for a music project even before I thought about the actual Nosound music! I remember at some point I bought a domain name for that name because I thought it was something I wanted to keep for the future...and so I did! I always liked the contrast between the word's meaning and the fact I always like music quite full of sound. At the end it was kind of a natural process to give this name to my music project and band.
This is an archive based interview also intended for the fans you get well after both you and I have passed away so let's go straight to your releases. Please tell us more about.....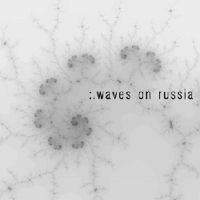 Waves On Russia (cd-r) from 2002
This was actually a demo release without Nosound name on it, but was the first 'available' to the public, sold for a few months from a music website. It contained all instrumental music, and we performed with the band the title track several times live..we would like in the future to record another 'band' version...who knows! Some of the other pieces were used sometimes in our gigs 'intro' sequences/videos.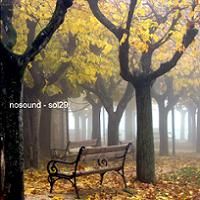 Sol29 from 2005
This was the first edition of Sol29, the one I produced completely myself, writing and recording all instruments with Alessandro Luci (Nosound bass player) on bass in four tracks. This edition was published without any label, I just started selling it from our website packing/shipping all orders, and contacting personally other distributors/websites and magazines to let the word spreading out..it was a quite intense and hard working time (20% on music and 80% on all the rest!) but it always pays off.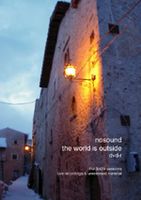 The World Is Outside from 2006
This was a dvd-r release after our first ' full band' gig in Rome. We had a crew of friends of mine that filmed the whole gig, and we decided to put it out as it was quite decent (at that time!). On the dvd-r I decided also to include the outtakes from Sol29, to make it a good companion release to the first Sol29. This dvd-r was sold out and was again produced and sold by us without any label, and again the hard promotion work made it a quite successful release despite the release nature.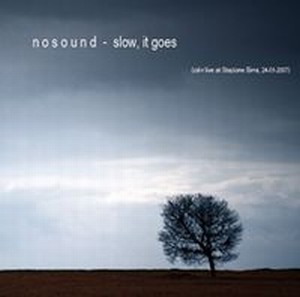 Slow, it goes from 2007
This was another live release (on cd-r), another self produced/released, that was strictly limited and signed by the whole band. This release is available now as digital release, like the other ones now out of print.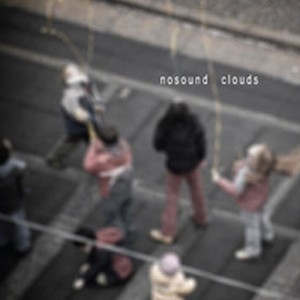 Clouds from 2007
Clouds was a curious release between the two different Lightdark releases. The first version of Lightdark was distributed by Burning Shed on their online shop, and soon after we signed with Kscope/Snapper and we started releasing again the whole Nosound catalog of studio albums. Clouds was originally released after the first Lightdark version and contained the outtakes from recording sessions. It was available only for a very short time because it became then the second disc of the Kscope edition of Lightdark, with a new added track (You Said I Am).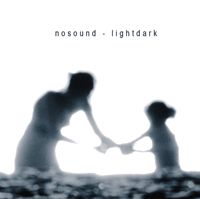 Lightdark from 2008
This is (I think!) the second version of Lightdark, expanded to two discs (second one containing the original Clouds cd-r), with a different expanded graphics/photos and a new deluxe package (double digipack with 24 pages booklet).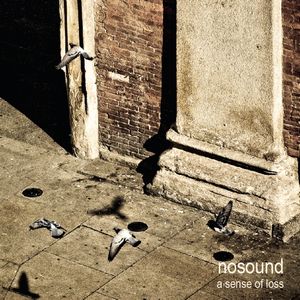 A Sense Of Loss from 2009
This is the latest full band studio album release, published by Kscope/Snapper, available originally as deluxe double digipack and now available in jewel case, containing two discs (the cd and the 5.1/high resolution dvd). This is for me a very special and personal album, linked to a quite difficult time of my life, and for this reason probably the saddest of Nosound albums! We used a full strings quartet for this release and I think it still contains some of our best things (apart obviously the new material I'm working on!).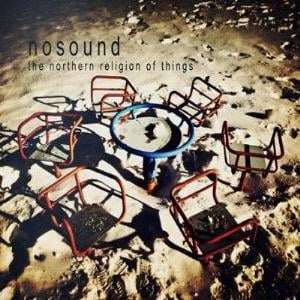 The Northern Religion of Things from 2011
This is the latest release for Nosound and is a more particular one, as it contains a studio rehearsal session for a 'solo' gig I played last year in London. It was a challenging task to rearrange some of the songs for this new unusual setup, with me playing singing and playing keyboards or acoustic guitar. At the end I enjoyed it so much that I decided to record the rehearsal sessions in studio like a studio live, and Kscope decided to release it between the last band studio album (A Sense Of Loss) and the new one that will arrive in 2012.
How is the availabilities of your releases ?
I receive this question quite often, so it will be a pleasure to reply! My first demos (Radici and Waves On Russia) are ot available anymore, apart from the track Waves On Russia that is available for free listening on our Soundcloud page. The other studio releases (Sol29, Lightdark, A Sense Of Loss, The Northern Religion Of Things) are all currently available in all stores, and also online from our official shop on Burning Shed and from the likes of Amazon etc. All these releases, as well as the other ones now out of print (dvd-r, cd-r) are all available also on all main digital shops (iTunes, Amazon etc.).
How would you describe your music and which bands would you compare yourself with ?
It's ever easy to describe your own music, but for Nosound I would say that my music is 'for feelings', in the most extreme meaning of the expression. I never liked to be a good instrument player or to study music theory, but I always wanted to put in music my feelings because since I'm kid music always moved 'something' in me. I always wanted to be able to put out of me some of these feelings, usually the sad/melancholic ones, and transform these in something not painful anymore, in something beautiful, to share with others. For this reason I always learned myself playing guitar/keyboards, singing, working in a studio, to be able to achieve this in the most pure way, without any external influence. I think Nosound music is always just genuine, never planned or forced, because if I don't like something 100% as a listener I will never put it under Nosound name. For me is a sort of no compromise, it must be something that moves feelings in me, and so it can be only something coming from feelings and nothing else. And this is why I really feel lucky to play with the other members of Nosound, friends and excellent musicians that decided to share this 'view', trying to 'tune' in these feelings and providing each time their palette of colours to make it real.
About bands I started listening to music with Pink Floyd, King Crimson, Genesis, so that side of music was always very important, together with early Porcupine Tree and Radiohead releases. Electronic music like Brian Eno and soundtracks were also always a central part of my listening experience. I also like bands like Sigur Ros, Mogwai, and lots of less known music from north Europe mixing post rock, psychedelia, electronics and folk roots... Usually as a listener as well I don't like to listen to a genre...if it's pop, metal, folk or prog the only thing that keeps me listening to a band or an album is if it moves something in me or not!
How is the creative processes from coming up with an idea to it's being recorded ?
Usually I work in my own studio writing the music/lyrics and demoing it all, because being so personal I usually need that kind of situation and feeling. Obviously it happens I write some music ideas or lyrics on a piece of paper or on my iPad, but even then I usually finish it all on my own in my studio. Ideas for the first albums usually came out maybe from a sound or a chord, while now I tend more to having 'self-contained' ideas, things like complete songs, melodies, lyrics. I think it's probably a natural process with creativity..with time I feel I can focus more and more, choosing when to experiment and when to go done directly to the point.
A Sense Of Loss is your so far last studio album. What have you been up too since the release of A Sense Of Loss ?
We made some gigs around, we published last year The Northern Religion Of Things, and I worked in the meantime to the new material. For me A Sense Of Loss was a very demanding task both emotionally and musically, I needed the time to go over it, refresh my emotions and feelings, and prepare for something new for the new album.
What is your current status and what is your plans for this year and beyond ?
We'll start 2012 with a soon to be announced gig in March, where we'll play almost half an hour of material from the new album plus very old things we don't play live since a lot of time. Then we started working on the new material to start soon recording for release of the new album for the end of the year..so it's going to be an exciting new year! We are also planning more gigs to promote the new album, but still nothing confirmed yet..
To wrap up this interview, is there anything you want to add to this interview ?
I'd just like to say thank you to ProgArchives for this interview, and I'd like to introduce also the other members of the band: Paolo Martellacci on keyboards and vocals, Paolo Vigliarolo on guitars, Alessandro Luci on bass, Gigi Zito on drums and vocals. As I already said they are a really important part of Nosound for me, because they are always able to join in my vision and help putting their own minds and sensitivity at service of the music, creating a unique combination and synergy.
Thank you to Giancarlo for this interview