Vialka is a French avant-progressive band in the Rock in Opposition vein. Their music is a great mixture of genres and influences such as folk, rock, punk (in their musical "attitude", mostly) and Balkan music, notably. Formed in 2002, Vialka consists of Marylise Frecheville and Éric Boros.
I got in touch with them and Eric answered my questions.
################################################################################
When, where and by whom was your band born? Did any of you, past and present members, play in any other bands before joining up in your band?
Why did you choose that name?

Marylise Frecheville and I, Eric Boros, started playing as a duo in 2002 (Jacopo Andreini played saxophone and trumpet at our first shows and on our first recording). Prior to that we played in a trio called NNY. We chose the name Vialka because it is short, doesn't have any obvious meaning, and because it will always remind us of a very extreme experience.

What is the Vialka musical ethos and philosophy?

To express ourselves in the most honest way possible, to play to the best of our abilities, and to use our music as a tool for communication, interaction, and travel.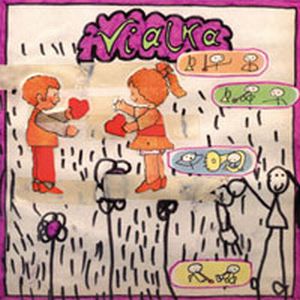 Over to your five albums.
Your debut album Tonight I Show You f**k was released in 2002. Please tell us more about this album.

We recorded this album in Koper, Slovenia, with Jacopo - who also played sax and trumpet on it. The cover art comes from a drawing found in a squat we used to live in. This was our first experiment with the bass guitar and drums duo base, and was still relatively basic. When we played these songs live, there was a sort of naive theatre/dialogue that went on in between them.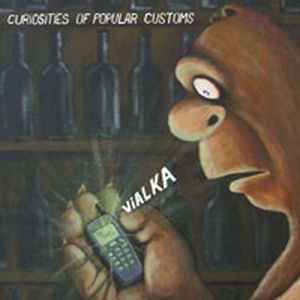 Your second album Curiosities of Popular Customs was released in 2004.
Please tell us more about this album.

2005 actually, and we had previously released a mini-CD (packaged as a passport) called "The Repuplic Of The Bored & Boring" in 2003. "Curiosities Of Popular Customs" was our first recording with Bob Drake, and our first on which I play the baritone guitar. Nikolai Kopeikin did the cover art, and the recording took place in between tours in Eastern Europe and Portugal/Spain. We released a DVD called "Everywhere And Nowhere" documenting our first five years together around the same time.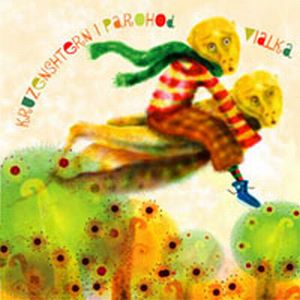 Your third album Vialka / Kruzenshtern I Parohod was released in 2005.
Please tell us more about this album.

2006 actually, we recorded this one in Israel with Udi Koomran, at the end of a three-month tour across Asia and Australia. Igor Krutogolov did the cover art. We met Kruzenshtern i Parohod in Vilnius (on my birthday) in 2004 and have remained close friends with them. We are currently working on a collaboration, and have recorded five songs together in Tel Aviv last September.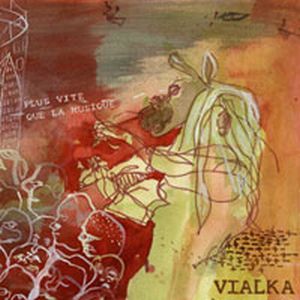 Your fourth album Plus vite que la musique was released in 2007. Please tell
us more about this album.

This was our second recording with Bob Drake, and I think we had a better understanding of working together with him. We wrote and recorded these songs during Marylise's pregnancy. Coleen Kinsella of Big Blood and Cerberus Shoal did the cover art.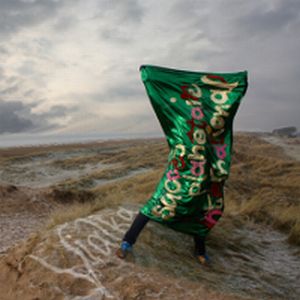 Your fifth and most recent album Succès planétaire international was
released in 2009. Please tell us more about this album.

Again, recorded by Bob Drake, this album features guest performances by friends of ours: Crank Sturgeon, Xiao He, Andrew Dymond, François Marcziniak and Cyrielle Faure. DualPlover helped us release it in Australia, and Rachel Lowther did the cover art. This is not actually our most recent release, as we put out a new studio album called "La Poursuite de l'Excellence", and a lo-fi acoustic album called "Science & Superstition" in the last year.

How would you describe your musical development from your debut album to
your most recent album?

I think that our individual techniques have improved, and we have explored influences discovered during our travels. We've also learned a lot about studio recording from our experience with Bob. The most important development in my opinion however, has been learning how to grow, experiment, compose, and continue to find inspiration playing together as a duo after all these years.

Your music has been described as RIO. But how would you describe you music
and which bands would you compare yourself with?

To be honest, I totally disassociate myself from musical genres and styles. This one aspect of our group philosophy, and I think that it has helped us to play for and be listened to by many totally different audiences. It is an honour to be taken into consideration by the RIO audience, as they definitely have high standards.

You are also touring a lot. How is Vialka live?

Our approach to playing live is different from recording. Energy, humour, movement and unpredictability are all elements of a good Vialka performance. Imperfection as well! We've put much effort into making our studio recordings interesting to listen to, but they are by no means intended to be a replication of a live performance. A Vialka live performance is something that can only be understood and enjoyed in person at that precise moment, which to me reveals another part of our philosophy – we must live life to the fullest and enjoy every moment! Somehow, the plethora of poor-quality YouTube videos of our concerts online only seems to further prove this inaccessibility to reproduction and demonstrate the necessity of just being there.

What is your latest update, what is your plans for this year and beyond ?

2011 was a busy year for us: we released two albums, recorded with Kruzenshtern i Parohod, and still managed to play 129 concerts in 22 countries! In 2012 we will be following up on these projects with another recording and concerts with Kruzenshtern i Vialka, a tour in India with the SolarSoundSystem, and Vialka tours in Britain, China, Siberia, and who knows where else!

To wrap up this interview, is there anything you want to add to this
interview ?

We would like to extend our most extreme gratitude to everyone who has supported us over the years. Thank you for the interview.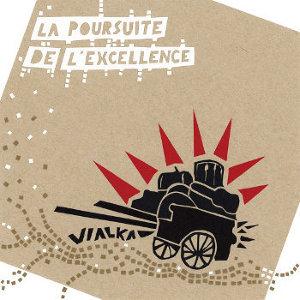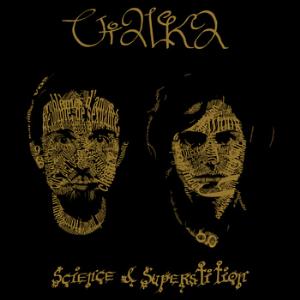 Thank you to Eric for this interview



Edited by toroddfuglesteg - January 13 2012 at 11:20