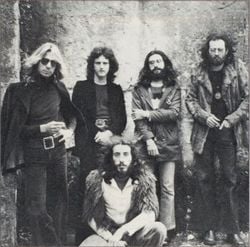 OSANNA is classic seventies Italian prog. The basis of their sound is original heavy guitar rock often in combination with amazing flute solos. Additionally, more spacey, Pink Floydian parts and quiet interludes with acoustic guitar and flute can be heard as well. There are plenty of mood changes and surprises that make this music very dynamic and interesting.
I got in touch with Lino Vairetti through Fabrizio di Vicino of Psych Up Melodies and here is the Osanna story.
#################################

When was Osanna born, were any of you involved in any other bands before you joined up in Osanna, which bands were you influenced by and why did you choose that name ?

The name of my first band in the '60s was "I Volti di Pietra", soon after with Danilo Rustici, Massimo Guarino, Gianni Leone and Lello Brandi, we became "Città Frontale" ( first formed in 1969 ). Regarding Osanna, It all started by the end of 1970 when in a small underground club, the Quick, located in the area of Vomero, took place the fatal meeting between Elio D'Anna (flute and saxophone player who had shortly came out from the Showmen band ), and the band Città Frontale, whose singer was Lino Vairetti, together with Danilo Rustici (guitar), Massimo Guarino (drums), Lello Brandi (bass guitar), Gianni Leone (keyboards). Elio was there together with Tony Esposito and Sasà Petrone, with whom was looking for new members to set up a new band, he was there lo listen to their concert and was litteraly stroke by their sound and peculiarity of their songs (wrote exclusively by Lino and Danilo). The band needed a new member staff to replace Gianni Leone, who transferred his music aspirations
into the band Balletto di Bronzo, so they did a proposal for becoming a new member of the band to Elio, who after some disconcert an wavering for a while towards the members he should have left, by the end thanks to their energy and progressive repertoire succeeded to capture him and he finally decided to accept… Soon after the new line up had been set up they started to rehearsal, their sound was very crude, dynamic and explosive, it became so captivating that in few months, they had as much stuff to produce at least 3 L.P. A new name was chosen: Osanna, the only name who found everybody's agreement. The first concert was on February 71' in Naples in a club in called Spry Pan. On all the posters there was written: Elio D'anna + Città Fr.. Osanna. Afterwards they performed as supporter band to Arthur Brown concert, where several plaudits and positive feedback were obtained, all this confirmed that it was the right time for a jump in quality and face the discography world. Tough Naples, city full of talents and artists, was and still represents, the total denial for producing quality music.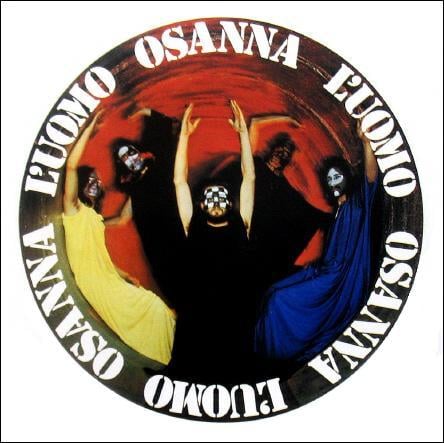 Let's go straight to your debut album. Please tell us more about L'uomo from 1971

The very few existing discography labels were attentive only to Neapolitan music and very often was the result of a cheap subculture. Elio by the way succeeded in persuading the ABC Record owner: Mr Bideri, (Neapolitan music editor and discography publisher well known at that time) he believed in their production, and that's how their recording in Naples studio's was achieved, giving as a result the first LP of the Osanna. Unfortunately, time run by and Bideri was not making a breakthrough for letting the L.P. sorting out, he was too much concerned it would have been a dead stock. Some extraordinary job was stucked and let rottening. Nevertheless the band was determined and longing to burst, so did not give up, they secretly took some first recording done and went to Milano were various record companies heard their work, at last somebody was carefully and sensitively listening to their works. Consensus were good, while waiting for their reactions at the same time new glimmers arrived through the acquaintance of Pino Tuccimei and Renzo Arbore who listened to their concerts in different pop contests (among which the famous Terme di Caracalla in Rome, who acted as a real springboard for the band), they were addressed to the 1st Viareggio New Trends and Progressive Music Festival, were their success was established as winners, together with the band Premiata Forneria Marconi and the singer Mia Martini, they did a great music and spectacular performance. The record companies who attended the show, were stroke both by their music and by their impressing theatrical aspect, everybody was taking on the challenge to get in touch with them, after a ping-pong game with the CGD, the Fonit Cetra got the better, offering them, thanks to Massimo Bernardi, their first producer, a very advantageous contract. In June 71' in Fonit Cetra studio's in Milano, was accomplished completely ex novo the LP L'Uomo that after few months confirmed how successful was the band, assigning them the Italian Record Company Critic Prize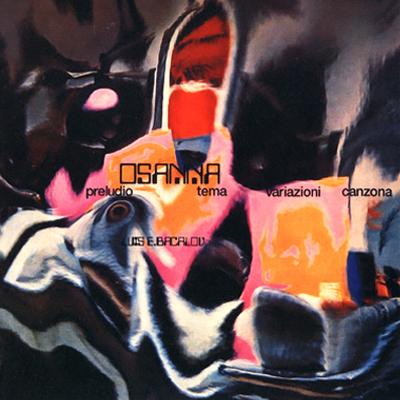 Please tell us more about your second album Milano Calibro 9 from 1972

"Preludio, Tema, Variazioni e Canzona" is surely an original work although bounded to the film "Milano Calibro 9" . The film and the album were indeed two parallels yet independt paths. Not the whole album is comprised in the film soundtrack, nonetheless, in the original soundtrack there are only "Preludio" and "Tema", plus other lesser fragments that are not comprised in the album. Osanna with Luis Bacalov (great argentinian composer and orchestra director) did play at Rome the film soundtrack alone. In 1972 when in Milan, we begun another session of recordings, more arrangements and inedits as the seven "Variazioni" and "There will be time", the result was "Preludio, Variazioni e Canzona", our second LP.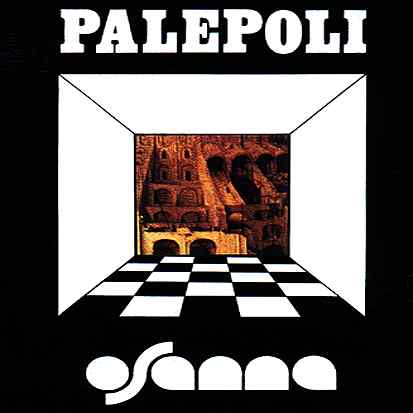 Please tell us more about your third and classic album Palepoli from 1972

In 73' it was the time for Palepoli, milestone of the Osanna production, from which the homonym musical, with mimes, dancers and actors, the musical had been touring in the main theatres all around Italy, it was the first and unique rock opera.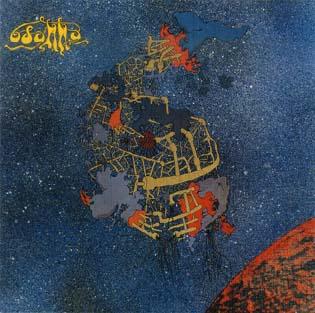 Please tell us more about your fourth album Landscape Of Life from 1974

Landscape of Life in 74' was the last production achieved for this extraordinary and legendary band. During those four years of activity, thousands of concerts, television interventions, theatre tours, the band stood out as one of the major International Progressive Rock band. Experienced press, books and encyclopaedia are nowadays still careful to the repertory they proposed in the past. The Osanna resolved in 75'.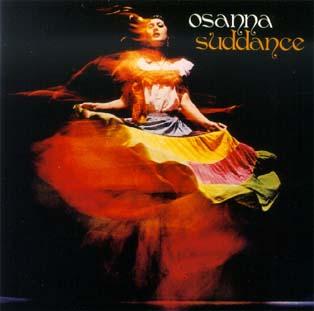 Please tell us more about your fifth album Suddance from 1978

After few disco graphic experiences lived with the Fonit Cetra with different lining up among which: Città Frontale - El Tor with Lino and Massimo, Uno and Nova with Danilo and Elio, in 1978 the band was coming up together again with a different lining-up: Lino, Danilo and Massimo and two new members: Fabrizio d'Angelo (keyboards) and Enzo Petrone (bass guitar), who was replacing Elio d'Anna and Lello Brandi. With this new lining-up a new L.P. was published, Suddance, recorded, mixed in Naples in Splash, Peppino di Capri recording studio's. Once again the Osanna had assigned the Italian Record Company Critic Prize, further to the Best rock band prize for the Annuario Discografico in 1987. The band will not last longer due to some new organizational and economic challenges. The Osanna could not find the right space to experience good quality music in Italy, waiting for a new international event that was not about to come, by the end of 1979 they stopped again.

And then there was a twenty years long break. What happened ?


Danilo moved to Boston, were he stayed steadily, while Lino conceived a new music - theatre- dance organization, producing different musicals among them, El-Tor and several music events thus far. In the last few years Lino and Danilo, among other productions at the same time have nourished their artistic union communicating by writing letters and after by data transmission. Always moved by the will to carry on the interrupted discussion, in 1999, 20 years after Suddance, at the threshold of a new millennium, they accomplished the new project: Osanna 2000. Some kind of anthology tribute with a new music production in tune with current technologies and sounds.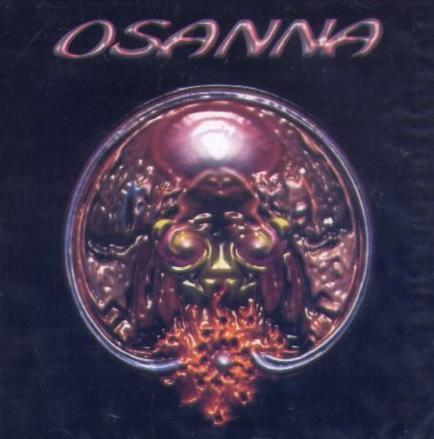 Please tell us more about your comeback album Taka Boom from 2001

After several line up changes, the only one in beliveing in the new project have been the promoter themselves Lino, Danilo and Enzo that together with Gennaro Barba, Vito Ranucci, Gigi Borgogno and Luca Urciuolo recorded the CD Taka Boom dropped out in 2001, 30 years later their birth.
The live tribute of the Osanna has been offered by other talented musician who did the story of Italian Prog, such as: Vittorio de Scalzi of the New Trolls, Francesco Di Giacomo and Rodolfo Maltese of the Banco, Jenny Sorrenti, Patrizio Fariselli of the Area with Antonio Onorato, Gianni Leone of the Balletto di Bronzo, Enzo Avitabile, Aldo Tagliapietra and Michi de Rossi of the Orme and Peter Hammill. Also contributed to their CD: Carlo Avitabile, Gino Evangelista, Andrea Palazzo, Ciccio Merolla, Elio Eco, and special guest Enzo Avitabile, who offered some mind-blowing performance for his artistic and vocal sensibility. CDs and DVDs have been produced by Afrakà for RAI TRADE, distributed by BTF, is the first and unique collection with the most significant tracks recorded by the Osanna in the 70', as Historic Anthology Tribute.
Tracklist for this album is:

" L'uomo"
"Ce vulesse ce vulesse (Ce vulesse/Canta cchiù forte)"
"Medley acustico (Oro caldo/My mind flies/L'amore vincerà di nuovo)"
"Taka boom"
"In un vecchio cieco/Vado verso una meta"
"There will be time"
"Medley train (Mirror train/Treno senza stagione)"
"'A zingara"
"Oro caldo (Fuje 'a chistu paese)"
"Everybody's gonna see you die"
"Colpi di tosse (Tropp/Ho scritto una canzone)"
"L'uomo"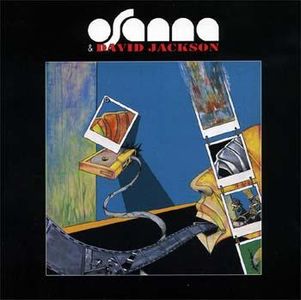 Please tell us more about your most recent album Osanna & David Jackson - Prog Family from last year.

This was the following new and final 2011 line-up "Prog Family Tour":

Lino Vairetti (Voice & Acoustic Guitar),
Gennaro Barba (Drums),
Nello D'Anna (Bass),
Pasquale Capobianco (Electric Guitar),
Sasà Priore (Piano & Keyboards),
Irvin Luca Vairetti (Back Vocals & Programming).

Special guest:
David Jackson (sax and flute)
Gianni Leone (Hammond organ)


This is the ultimate and permanent Osanna Line up which fully seize the spirit of the historical band, but this time with a renewed dynamic and passionate enthusiasm. David Jackson integrated himself perfectly, and since ever he has been feeling as being part of the band and not as a simple guest. This new work, lived with the same passion, is both for me and for the band an ultimate homage to the old Line Up, a kind of a bridge to get to new musical paths. In fact all songs have been rearranged as they were new ones since they result as sounding very current, recovering nevertheless, the vintage sound of the 12 strings guitar, in the use of the sinth, but mainly in David Jackson's flute and sax sound, that once belonged to Elio d'Anna. The new band, besides me and David as historical members of the '70 prog/rock scene, is made up by great young musicians, who have given back to the Osanna sound it's previous strenght and energy. A band who express itself strongly on stage

Just to give those who are unknown with your music a bit of a reference point or two: How would you describe your music ?

I believe that Italian music had always been relevant and well know in the whole wordl and what has been created within the progressive rock movement in seventies retained its greatness and spirit. The italian prog is a blend of hard rock with classical melodies and folkloristic heritages of the several countries of Italy. We tried to give new life to the traditional neapolitan music (which is our roots and our history), while maturing at the same time a precise and strong identity that would allow us to be spotted amongst thousand of progressive formations from other parts of the world.

There is also a new generation of excellent bands in Italy who sites Osanna as one of their main inspirations. Which one of the new bands do you like best and what is your view on the new Rock Progressivo Italiano scene ?

I have started "Afrakà", my distinctive brand as producer of musical events and label activities...i have spotted so far many young talents, and managed to organize a large number of concerts so far. Osanna is an Afrakà production currently, but please visit us to spot other talents which i have met in my artistic endeavours.

What is your plans for next year ?

My musical future is bounded probably to what i have done before and i am still doing, but i am willing to give more voice to the traditional neapolitan culture. I hope to record soon a new album within a Musical, which merge progressive rock with neapolitan "tarantelle" and "tammuriate". A new kind of "neapolitan progressive rock"!

To wrap up this interview, is there anything you want to add to this interview ?

I would like to thank Fabrizio di Vicino of Psych Up Melodies and Torodd of Progarchives for this exhaustive interview, and above all, the followers of Osanna around the world, please check also the activities of Afrakà frequently
!! Cheers!!
Thank you to Lino for this interview

&

thank you to Fabrizio for helping me out



Edited by toroddfuglesteg - January 14 2012 at 09:18