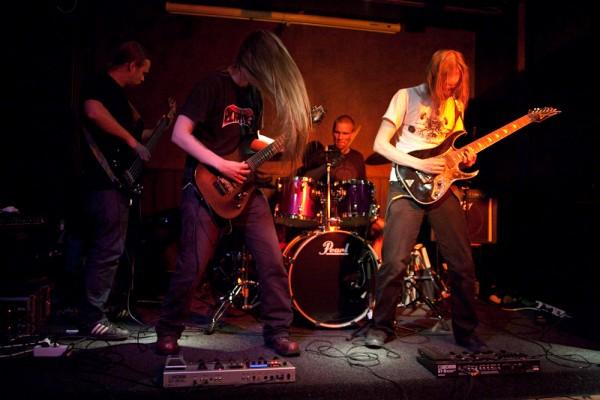 TULITERÄ is an instrumental Progressive Metal band from Helsinki, Finland. The band was formed in 2006 by Vesa PARTTI and Hannu WILLMAN. Starting from improvisational live jams, the band gradually changed the focus to a more songwriting-based approach, offering a mix of groovy instrumental Progressive Metal with 70's Space-Rock. The band released two singles/EPs so far, "Alpha" in 2008 and "Clarity" in 2010.
I got in touch with the band and Vesa Partti answered my questions.
######################################################################################
When and by whom was your band born ? Did any of you, past and present members, play in any other bands before joining up in your band ? Why did you choose that name and which bands were you influenced by ?

I'd say Tuliterä was formed in summer of 2006. That's when we wrote and performed our first songs that you can still hear in our live-sets such as Jagat, New Clarity or The Cosmic Cavalcade. Before that I [Vesa Partti – guitars & synths] was busy with my ambient project Sadkarma, in which Tommi Nissinen [drums] also played, and we only occasionally had jams with our band trio, which included Tommi Tolonen [bass]. I guess we had that trio going on since 2003 or 2004, but it was more of a 'friends-get-together' than actual band. Hannu Willman [guitar], with whom I had an another music project going on, joined us 2008 and that's when we also started to call our band Tuliterä.

The name 'Tuliterä' was originally given to my and Willman's ambient rock whatever project. Since we didn't continue it, but really liked the name, we gave it to the band. It's Finnish and a play on words. It means 'a brand new' but literally it translates as 'fireblade'. When we came up with the name, we had a good laugh and though it to sound 'metal clichéy' enough to be memorable thus brilliant name for a band.

I don't see us being directly influenced by any band or artist. I'd like to think that everything that is good in music influences. It's also very important for me to have music to reflect wanted moods.
Let's just say that I tend to favor space rock, kraut rock, all sorts of ambience, movie soundtracks, Klaus Schulze, Tangerine Dream, Devin Townsend, Fredrik Thordendal solo, Pink Floyd etc etc.

Finland has traditionally had a strong music scene. How is life and the music scene in Finland now ?

Maybe nowadays here's too much small bands like us in a small Helsinki competing of live audience and with our instrumental music sailing between ambience and metal riffs it's really hard to fit in. And mostly it seems that 'sludge' is the biggest thing going on anyways.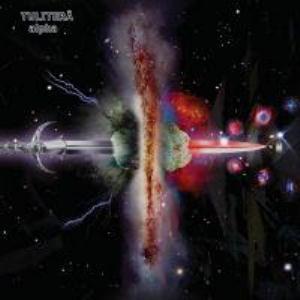 Over to your two albums. Your debut album was the Alpha album from 2008. Please tell us more about this album.

I started recording Alpha EP with Willman at april 2008 at my homestudio. At this point Willman had joined Tuliterä but as a band we were having a long break because we didn't have a practice place at that moment. So I saw it a good opportunity to try to arrange our jams into a more tighter songs and try to compose new ones. Alpha EP was finally released at december and got great reviews. Both small prints were sold out in a couple of months. No new prints are coming 'cause all songs will be featured on our first long play.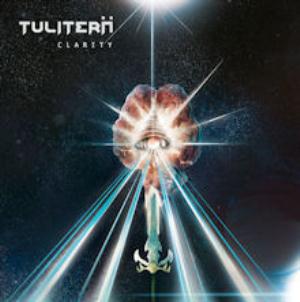 The follow up album Clarity was released last year. Please tell us more about this album.
I was sure which of our songs will end up to the album [we have lots of songs!] and which will be left out so I thought why not to release the recorded "b-sides" already at this point. Clarity features 3 "b-sides" and 1 album track. It was a small print which sold out really fast and we haven't made another. We've received lots of queries will there be a 2nd print, but I can't overcome the thought that why would we promote ourselves with a b-side collection? Maybe when the album is released and I've finished the 4th "b-side" there could be some sort of EP or something. By the way, New Clarity is officially the first written Tuliterä song.
For those of us unfamiliar with your music; how would you describe you music ?
Tuliterä is about 7-string guitars, 5-string basses, vintage synths, modern synths, guitar synths, groovy riffs and drum patterns, ambient soundtracks, laser guns, speed of light, Cthulhu and Aliens! or to put it simple: We play Space Rock Metal with a little touch of ambience.
What have you been up to since the release of that album and what is your plans for the immediate future ?
Since Clarity EP, we've been playing some gigs at Helsinki and working on our long play. Right now we are re-recording rhythm guitars, bass and drums at City Lights Studio. We have finished four tracks and will record the rest five this coming spring. Then begins the infernal mixing period. Hopefully the album comes out next winter via some channel.
To wrap up this interview, is there anything you want to add to this interview ?
Please check out Tuliterä's Soundcloud page for a good quality stream of both of our EP's.
http://soundcloud.com/tulitera
and join our facebook group for lates news, videos and new music.
Thank you to Vesa for this interview


Edited by toroddfuglesteg - January 16 2012 at 05:32